By
for on January 10th, 2023
'Happy Valley' Season 3 Sets May Premiere on Acorn TV & BBC America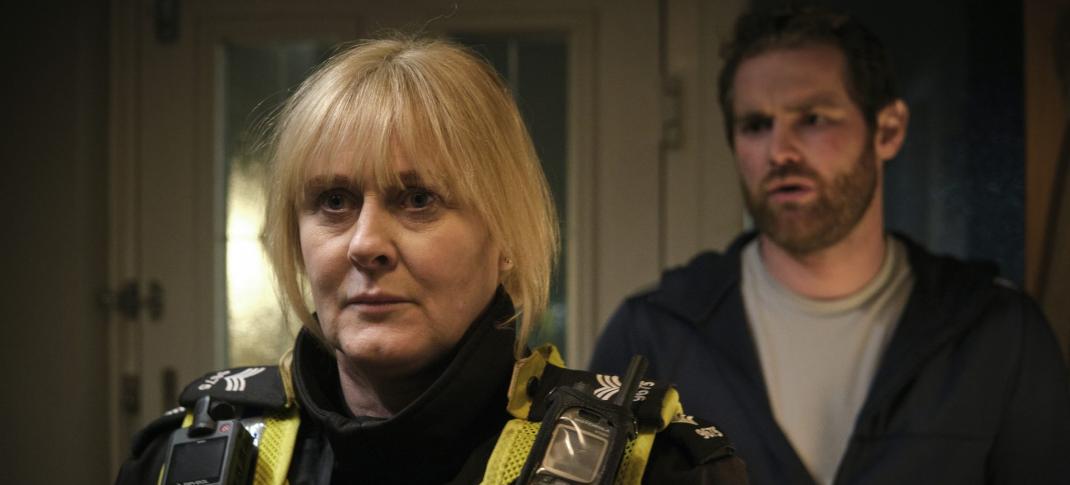 It's a truism that shows on the BBC and ITV are never canceled; they disappear for a while before wandering back. That can lead to shows that forget they needed to end already, like Steve Moffat's never-ending threats to revive Sherlock. But in many cases, it can mean a delightful return of old friends years after you last saw them, like the surprise return of Last Tango in Halifax. For fans of Happy Valley, last seen in 2016, the announcement the BBC would bring it back for Season 3 in 2023, co-produced by AMC Networks, was a return to check in on old friends years later.
The series debuted in the U.K. on New Year's Day, and the BBC has released weekly episodes. (The final series run six installments, just like Seasons 1 and 2.) But despite AMCN being the parent company of BBC America, the series sadly did not simulcast across the pond, leaving fans to wonder just how long a wait until the show's return. However, as part of its Television Critics Association press tour announcements, AMC Networks has revealed that the wait won't be long, and even better, there will be multiple ways to watch.
From the beginning, Happy Valley's co-pro status with AMC Networks has promised the show will stream on the company's flagship streaming service, AMC+. Happy Valley Seasons 1 and 2 began streaming on AMC+ shortly after seemed like confirmation. For those who still watch BBC America, there was hope the show would air on linear on the network, especially as it's lost Doctor Who and Luther. But AMC Networks was surprised with the announcement that the series will premiere on not only BBCA and AMC+ but also Acorn TV. This occasional series crosses over onto what was a completely separate service from the rest of AMCN's niche offerings.
Here's the series synopsis via AMC:
When Catherine discovers the remains of a gangland murder victim in a drained reservoir, it sparks a chain of events that unwittingly leads her straight back to Tommy Lee Royce. Her grandson, Ryan, is now sixteen and still living with Catherine, but he has ideas about what kind of relationship he wants to have with the man Catherine refuses to acknowledge as his father. Still battling the seemingly never-ending problem of drugs in the valley and those who supply them, Catherine is on the cusp of retirement.
Sarah Lancashire (Julia) returns for one last time as Sgt Catherine Cawood, James Norton (Grantchester) as the criminal who fathered her grandson, Tommy Lee Royce, and Rhys Connah (The Runaways) has now grown up and plays the teenage Ryan Cawood as he comes of age living with his grandmother. Siobhan Finneran (Downton Abbey) also returns as Catherine's sister Clare Cartwright, and Charlie Murphy (Peaky Blinders) as Catherine's protege, Ann Gallagher.
Other returnees include George Costigan (Line of Duty), Derek Riddell (The Missing), Joe Armstrong (The Village), Shane Zaza (Press), Karl Davies (The Bay), Vincent Franklin (Bodyguard), Susan Lynch (Unforgotten), Con O'Neill (Our Flag Means Death), and Rick Warden (Indian Summers). Series creator Sally Wainwright directed four of the six episodes she wrote herself, with Guilt's Patrick Harkins helming the other two.
Happy Valley Season 3 will debut on BBC America, AMC+, and Acorn TV in May 2023.
---
By
for on January 10th, 2023
More to Love from Telly Visions