By
for on March 1st, 2013
Go Behind the Scenes on the New Series of Foyle's War (Including a Look at Some New Footage!)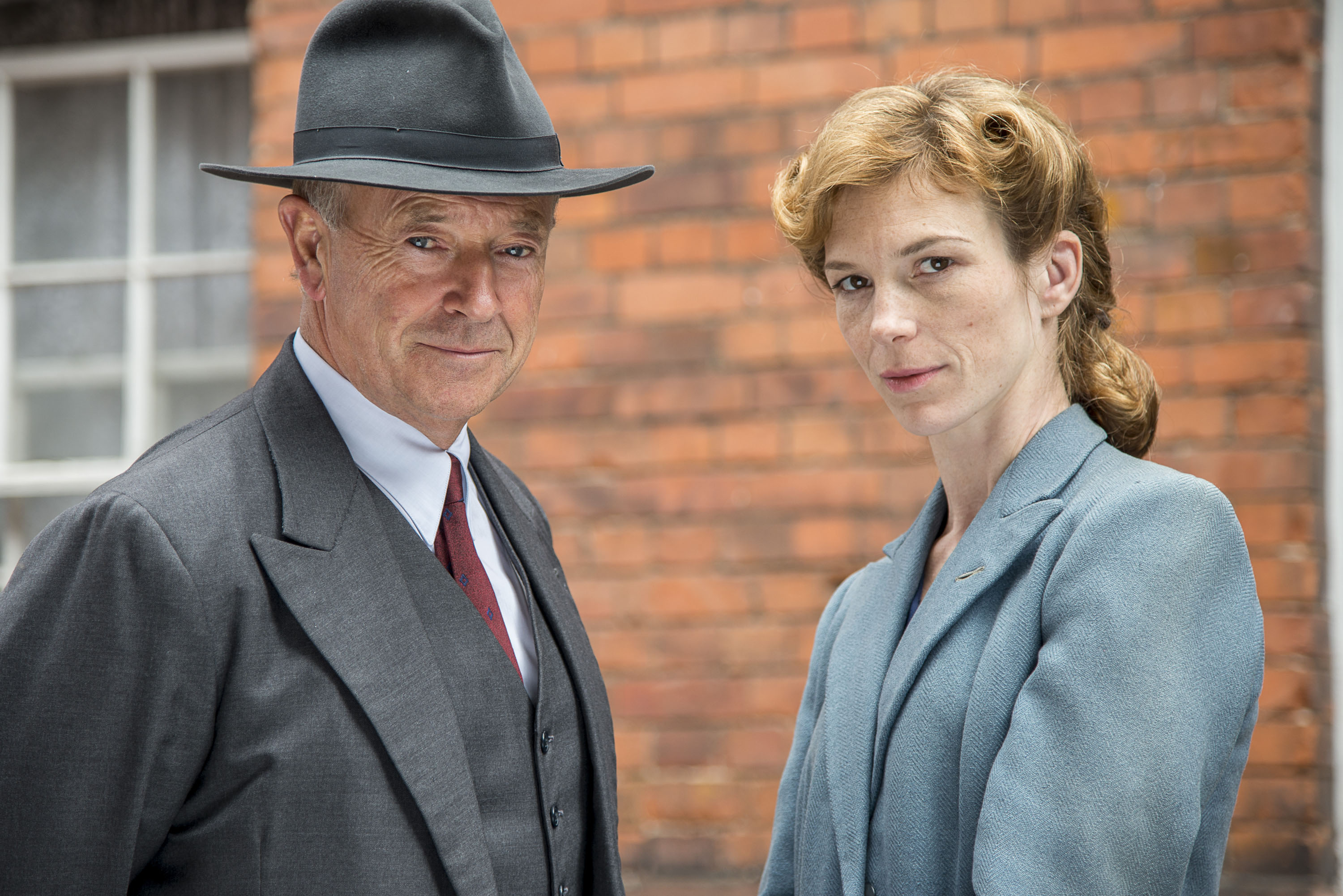 Popular mystery series Foyle's War will return to Masterpiece with its first new episodes in three years and fans everywhere are understandably quite excited.
That excitement is likely to increase significantly now that we can finally get out first look at the highly anticipated new season for ourselves. A brand new behind-the-scenes featurette has been released that tells us a great deal about the show and how it came together and – probably most importantly – there's a great deal of new footage interspersed amongst the interviews. It's certainly enough that we can all begin to get a feel for what Foyle's War will be like now that the show has shifted its focus to espionage and spycraft in post-war Britain.
This fantastic thirteen minute clip features interviews with  several members of the show's production team and cast – including Honeysuckle Weeks, Elle Haddington,  Tim McMullen, Rupert Vansittart, Daniel Weyman, producer Jill Green and more. Sadly, no appearance by star Michael Kitchen, but perhaps for the next one, right?
Foyle's War will return this summer with three new feature-length episodes, focused on the years immediately following the war's conclusion. Now a Senior Intelligence Officer, Foyle must work to track down spies, traitors. Communist sympathizers and other threats to Britain's security and defense.
Are you excited for the return of Foyle's War? What would you like to see in the new episodes?
---
By
for on March 1st, 2013