By
for on September 10th, 2015
Get Your First Look at 'Doc Martin' Season 7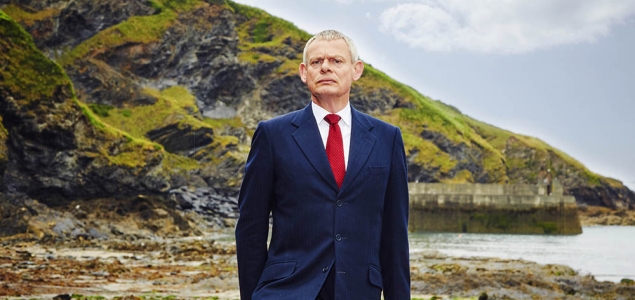 Fans of curmudgeonly doctors everywhere, rejoice – the trailer for Doc Martin Series 7 has arrived! (Yes, really!)
This news is exciting on several levels, not the least of which being that there's just been so little news released about Season 7 generally up until this point. (I'm not even sure that ITV even announced the show had been renewed prior to the news that filming was under way.)
The new season will be comprised of eight episodes. Star Martin Clunes will reprise his role as Britain's grumpiest medical professional, and all regular members of the cast will also be returning, including Caroline Catz, Dame Eileen Atkins, Ian McNeice, Joe Absolom, John Marquez and Jessica Ransom.
Martin and his longtime love interest Louisa finally married in the last season, but their marital harmony was short lived. After a life-threatening incident, Louisa decided to take their son James Henry to stay with her mother in Spain while they try to work out their problems. What's next for them? Who can say? (Although, given this show's track record with this couple, virtually anything is probably on the table.)
Watch the new trailer for yourselves below: 
Weirdly, this clip seems almost obsessively focused on slapstick comedy bits for a large portion of its runtime, rather than all the sort of overhanging emotional things that still need to be dealt with. Maybe that's what ITV thinks people are going to tune in for, I don't know. But it's certainly not my preferred read on the series. Guess we'll just have to see what the new season has in store!
New episodes of the quirky comedy began on September 7 in the UK, and a US airing will follow on PBS stations early next year. (If you're an Acorn TV subscriber, I hear tell they'll also be offering the new season later this Fall, but I don't really know their service that well, so best to ask directly there.)  As for you local DC-area folks, it's likely that we'll air Season 7 in January or February here on WETA, but I'll confirm that once I have a solid premiere date. But, still – the wait is almost over!
Are you looking forward to the return of Doc Martin? 
---
By
for on September 10th, 2015