By
for on May 13th, 2023
FX's 'The Full Monty' Trailer Keeps Things Zipped Up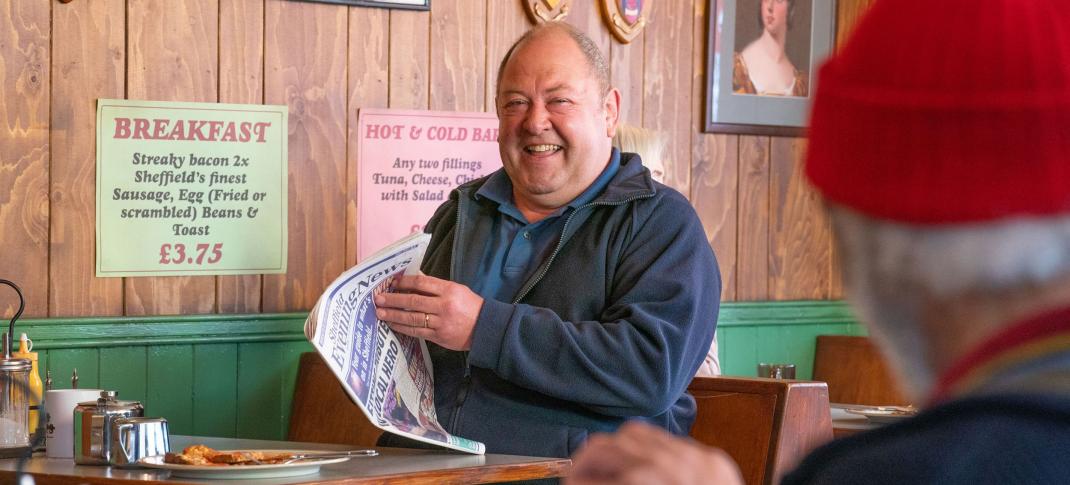 It's been 25 years since five unemployed steelworkers let their buddy convince them to strip off live on stage to make a quick buck. That doesn't sound like a promising premise, but in The Full Monty, it worked. The 1997 film was a British comedy about a group of men desperate to make ends meet who decide (or let themselves be convinced) to show off what god gave them as the only solution to their financial woes.
Half the joke then was that, with the possible exception of Gaz (Robert Carlyle, best known at that point for Trainspotting), these guys were nothing special to look at, but that just made their decision to strut their stuff as much a triumph over their insecurities as a monetary windfall. The joke now is that it's been 25 years, and even Gaz's self-care routine cannot solve the aging process.
The idea of these six gents, who are now starting to officially reach the age of pensioners, returning after a quarter century and years of austerity to perhaps dance for it one last time, should bring in at least a few looky-loos. However, the trailer for the eight-episode comedy suggests that this might be the one time the six keep their clothes on and instead support the talents of the next generation.
Here's the series logline:
Taking place 25 years after the original British smash hit, the eight-episode series will follow the same band of brothers as they navigate the post-industrial city of Sheffield and society's crumbling healthcare, education, and employment sectors. The comedy-drama will uncover what happened to the gang after they put their kit back on, exploring their brighter, sillier and more desperate moments. It will also highlight how the fiercely funny world of these working-class heroes – still residing in Sheffield – has changed in the intervening decades.
Robert Carlyle (COBRA), Mark Addy (Game of Thrones), Lesley Sharp (Before We Die), Paul Barber (The Dumping Ground), Steve Huison (The Royle Family), Tom Wilkinson (Michael Clayton), Hugo Speer (Shadow and Bone), and Wim Snape (Gentleman Jack) all return in their original roles. The new cast stars Talitha Wing (Alex Rider), Tupele Dorgu (Alma's Not Normal), Aiden Cook (All Creatures Great & Small), Paul Clayton (The Crown), Miles Jupp (Why Didn't They Ask Evans?), Sophie Stanton (Ashes to Ashes), Phillip Rhys Chaudhary (Pretty Little Liars: The Perfectionists), Arnold Oceng (The Good Lie), Natalie Davies (Hullraisers), and newcomer Dominic Sharkey.
The Full Monty will stream on Hulu, with all eight episodes arriving on June 14, 2023.
---
By
for on May 13th, 2023
More to Love from Telly Visions