By
for on November 25th, 2020
'Black Narcissus' Plays It Safe In FX's First Foray Into British Imports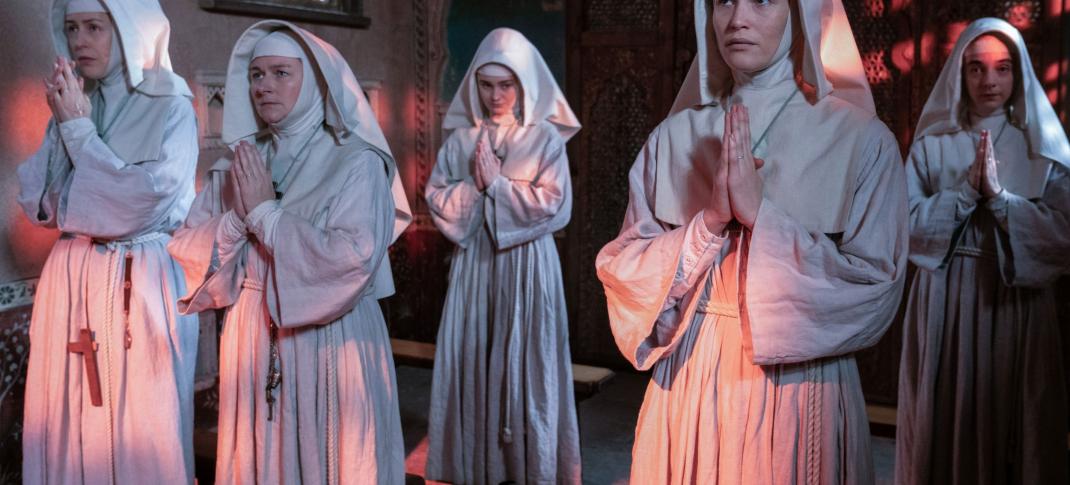 As 2020 draws to a close, yet another avenue opens up for British co-productions, as FX teams up with the BBC to bring over a new adaptation of Black Narcissus.
Based on the 1939 novel by Rumer Godden and the 1947 British psychological drama directed by Michael Powell and Emeric Pressburger, the new three-part series debuted this week on FX, and all three episodes are now streaming on FX on Hulu. Unfortunately, the series brings little that's new to the table, with a workman-like outcome that plays it better safe than sorry.
It wasn't so long ago that finding British imports on American TV was a struggle. For decades, PBS and Masterpiece were the mainstays for Americans to find BBC and ITV series. That began to change a little in the 1990s when basic cable expanded, and channels like A&E and Bravo launched with commercial-free highbrow programming aspirations. But both were relatively short-lived in those dreams, and by the early aughts, the best hope outside of the PBS lane was to subscribe to a high enough tier on cable to get BBC America.
Streaming has changed all that. If the demand for niche content on cable drove the first smaller wave of the 1990s, the insatiable maw of streaming has inhaled it a thousandfold. Netflix was first to recognize the value of imported series, especially with its expansion overseas. But with the current boom and proliferation of streamers, everyone is turning their eyes across the pond in hopes of investing in hits they don't have to produce themselves directly. Hulu, Amazon, Peacock, and HBO Max have all joined Netflix to pursue British programming. Now, FX, which recently became a subsidiary of Disney, is joining in as the House of Mouse looks to expand prestige offerings, starting with this remake of a well-known classic.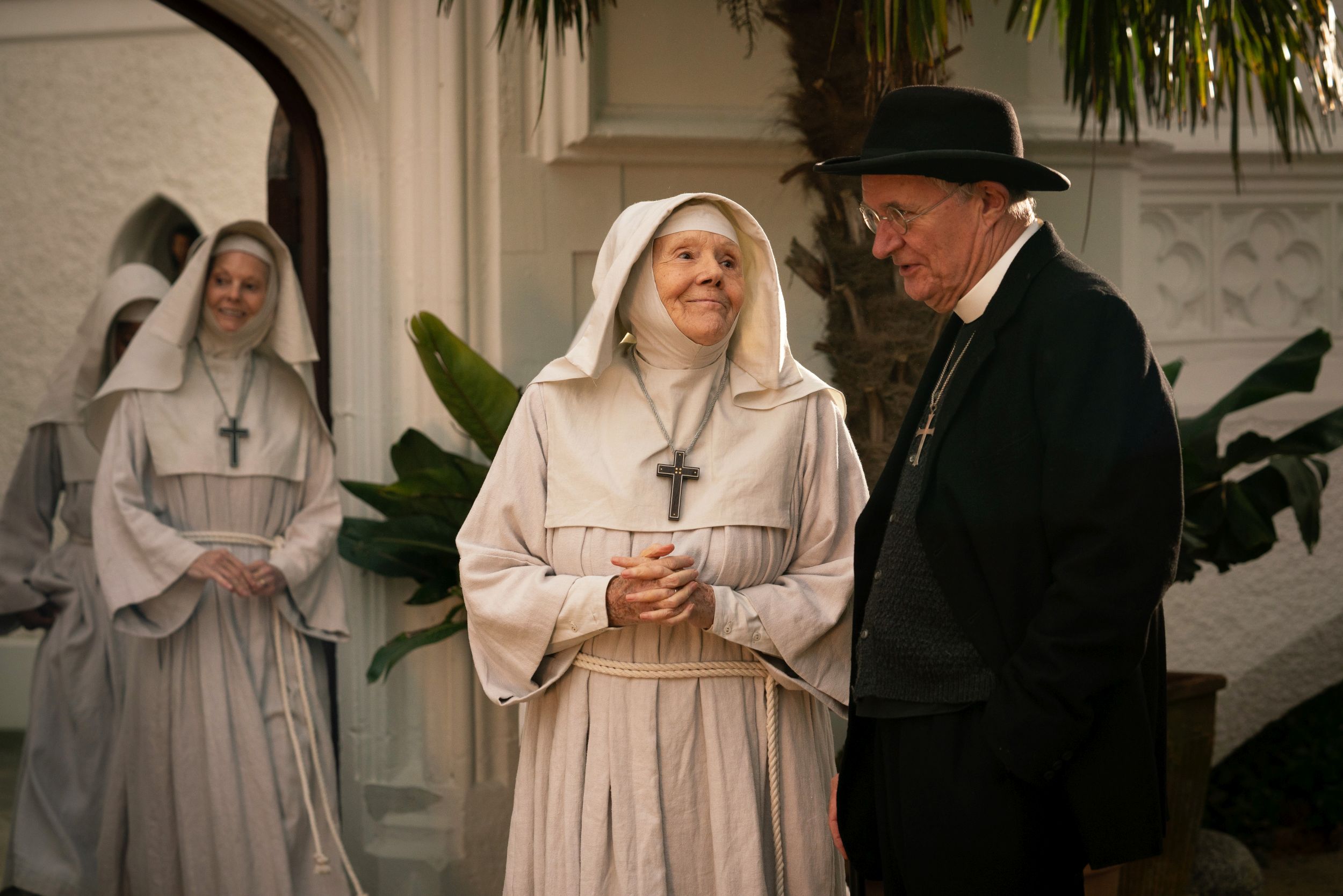 One might not think of Disney, the very family-oriented company, to be interested in something like Black Narcissus. Both the novel and the film are famous for their portraits of twisted suppressed desire among a group of Anglican nuns establishing a school/hospital at the top of an isolated mountain in an old palace of an Indian Raja. Sister Clodagh, Sister Ruth, Sister Philippa, Sister Honey, and Sister Briony each take their turns losing their minds in this place. In the case of Sister Ruth becoming obsessed with the attractive Mr. Dean and attempting to murder Sister Clodagh in a jealous and sexually frustrated rage.
But that's why the show is not on Disney+, but on FX on linear cable and streaming on Hulu, specifically FX on Hulu, the same vertical that is home to FX staples like American Horror Story, Fargo, and Atlanta, along with "FX on Hulu originals" like Mrs. America and A Teacher. The series fits in better with those sorts of programs, save one small detail. Those series are telling original stories. Black Narcissus is a remake and one that hews closer to Disney's live-action remakes of old classic film than strictly necessary.
That's not to say the new Black Narcissus is a shot-for-shot retelling, though the 1947 film's influence is obvious in the sprawling, gorgeous vistas of Nepalese landscapes. But the original movie was deeply faithful to the book, and the show chooses to follow that same path, down to entire exchanges between characters that are word for word from the movie, until you realize they're word for word from the novel. The resulting miniseries feels like an extended version of the 1947 film with new actors.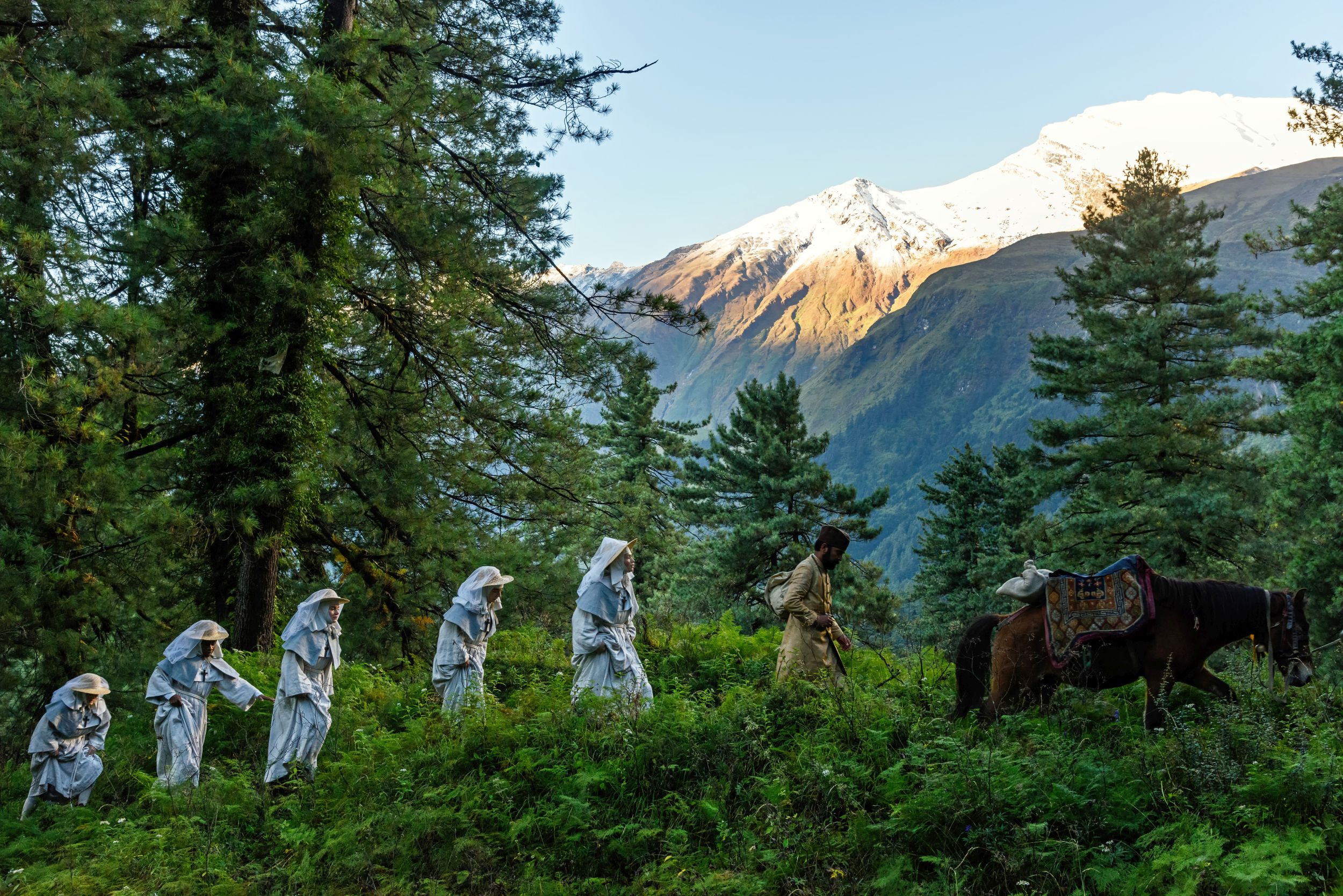 That the TV series winds up so stodgily tracing the same path as the much brisker paced film is a shame because the cast is phenomenal. The late Diana Rigg plays Mother Dorothea, the head of the order, in one of her final recorded performances before cancer took her earlier this year. Her scenes with Jim Broadbent's Father Roberts are worth the price of admission. Gemma Arterton (Lost in Austen) and Aisling Franciosi (Game of Thrones) dominate most of the proceedings as Sister Clodagh and Sister Ruth, of course, with Alessandro Nivola (The Wizard of Lies) as a much updated (and way hotter) Mr. Dean.
But the extended running time also allows the series to focus more on Briony (Rosie Cavaliero) and Philippa (Karen Bryson), as well as some of the other sisters who the film leaves to the wayside like Sisters Adela (Gina McKee) and Blanche (Patsy Ferran). On the one hand, it makes the series feel fuller, more of an ensemble. But because the series still sees Clodagh and Ruth as the main event, in the end, these are just diversions. 
Black Narcissus is solid for what it is, and if FX was looking for its first entry to be good looking but unremarkable, it's scored well. Hopefully, this is an opening to yet another avenue for British imports, with less tepid offerings to come.
---
By
for on November 25th, 2020
More to Love from Telly Visions