By
for on May 4th, 2023
FX Is Going 'The Full Monty' for Summer 2023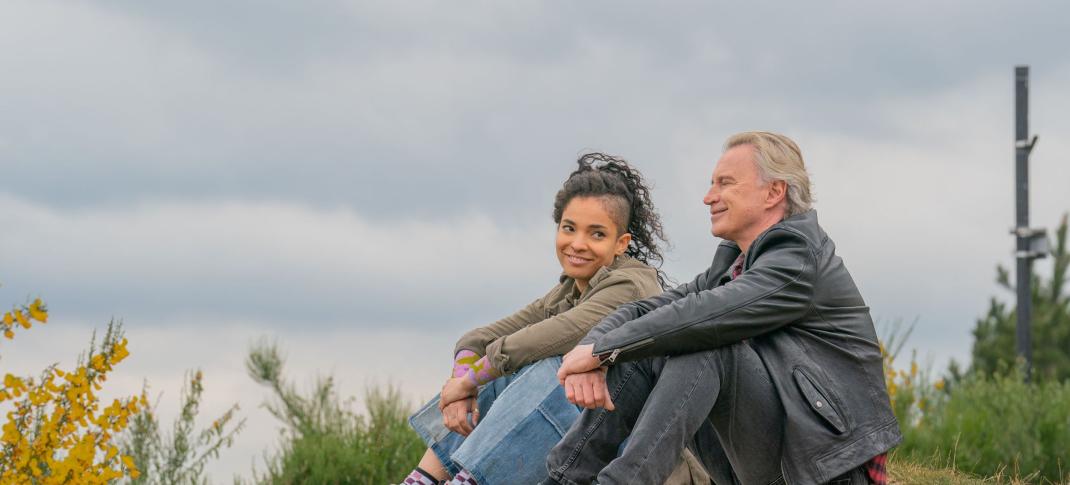 The Full Monty was never planned to be a massive hit in America. The story of six unemployed steel workers in 1990s era Sheffield who turn to getting their kits off to support their families was far too risque, far too class conscious, and far too British for Americans to get behind, or so the thinking went. However, it turns out Americas were 100% down for seeing working-class gents shake it (and they didn't even need to look like Channing Tatum either). Now FX is banking on us to see still Gaz and friends shake their thangs, with a TV series revival set 25 years on.
The series was first announced in early 2022, on the heels of Disney+ rolling out parental controls on its service and releasing the Mature-Rated Marvel series that originally premiered on Netflix. However, The Full Monty is not coming to Disney+, at least not here in the states. Like Great Expectations and the forthcoming Irish Troubles-based drama Say Nothing, it will stream on Hulu under the FX brand. That's partly because Disney+'s involvement came late in the process, as, according to FX President John Landgraf, FX was the one who initially pursued the project, and Disney+'s UK arm got involved; it was agreed FX would retain branding rights in the U.S.
The series has had some upheaval behind the scenes, with original star Hugo Speer sacked for "inappropriate conduct" during filming. (The Daily Mail reported the alleged details because, of course, they did, but Disney and FX have not commented publicly on whether or not they are accurate.) However, the eight-part series is on track to arrive this summer, with the first images of the cast reprising their roles.
Here's the series logline:
Taking place 25 years after the original British smash hit, the eight-episode series will follow the same band of brothers as they navigate the post-industrial city of Sheffield and society's crumbling healthcare, education, and employment sectors. The comedy-drama will uncover what happened to the gang after they put their kit back on, exploring their brighter, sillier and more desperate moments. It will also highlight how the fiercely funny world of these working-class heroes – still residing in Sheffield – has changed in the intervening decades.
Robert Carlyle (COBRA) returns as Gaz, Mark Addy (Game of Thrones) is back as Dave, and Lesley Sharp (Before We Die) reprises her role as Jean. Paul Barber (The Dumping Ground) is back as Horse, Steve Huison (The Royle Family) returns as Lomper, Tom Wilkinson (Michael Clayton) reprises Gerald, and the now-grown Wim Snape (Gentleman Jack) reprises his original breakout role as Gaz's son Nathan. Notably, Speer (Shadow and Bone) is also listed as returning as Guy, though his picture is not included in the first images.
The new cast stars Talitha Wing (Alex Rider) as Gaz's teenage daughter, Destiny, Tupele Dorgu (Alma's Not Normal) as Destiny's mother, Yaz, Aiden Cook (All Creatures Great & Small) as the snarky Dean/'Twiglet,'  and Paul Clayton (The Crown) as Lomper's husband, Dennis. Miles Jupp (Why Didn't They Ask Evans?) stars as housing officer Darren; Sophie Stanton (Ashes to Ashes) plays Jean's mate, Hetty, and Phillip Rhys Chaudhary (Pretty Little Liars: The Perfectionists) joins as Deputy Headteacher Dilip. Finally, Arnold Oceng (The Good Lie), Natalie Davies (Hullraisers), and newcomer Dominic Sharkey play Destiny's mates.
The original movie's Academy Award®-winning screenwriter Simon Beaufoy returns, joined by co-writer Alice Nutter (Accused), with Uberto Pasolini (Nowhere Special) returning as executive producer. Directors Andrew Chaplin (Game Face) and Catherine Morshead (No Offence) split helming duties across the eight episodes. 
The Fully Monty will premiere on FX and stream on Hulu in June 2023 and is expected to air as a weekly release.
---
By
for on May 4th, 2023
More to Love from Telly Visions