By
for on November 15th, 2023
Gemma Arterton Drama 'Funny Woman' to Premiere on PBS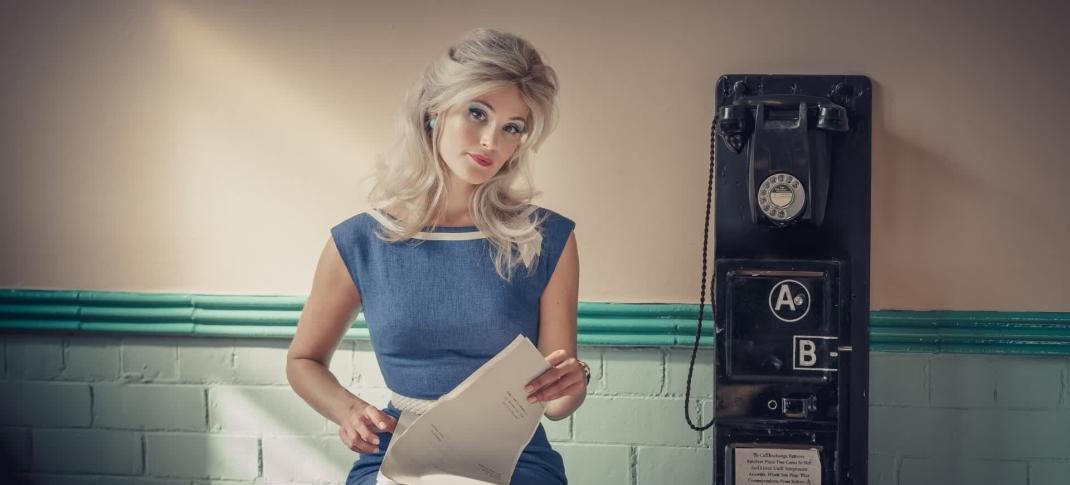 Since the premiere of Miss Scarlet & The Duke and All Creatures Great & Small back to back in the winter of 2021, PBS has tried to find a series that would cap off the cold January nights at 10 p.m. to fit the mood. Vienna Blood, a period mystery that sort of fits with the Miss Scarlet theme, has gone there a couple of times, but the filming and renewal schedule hasn't always lined up, and it's a bit male-centric. There was also The Long Song, but that was a one-off that wasn't meant for a second season, and though there are other 10 p.m. contemporary mysteries floating about from Eagle Eye Drama, nothing really seems to fit. That's why it's such a delight to announce that PBS has picked up a brand new series to try this year: Funny Woman, which aired on Sky Max back in February 2023, based on the Nick Hornby novel Funny Girl.
Starring Gemma Arterton (Culprits), the series is not a comedy, despite the name, something that sort of threw British reviewers when the show initially premiered. It's actually a 1960s-set drama about a would-be female comedian, Barbara Parker, who decides that it's not enough just to be Miss Blackpool; she wants to star in comedy television. In the 1960s, this was the domain of men. (Think of Carol Cleveland, who spent decades as the "nameless blonde" in Monty Python and was never treated as a real member of the troupe, despite being a full member and a necessary part of every sketch.)
Renamed Sophie Straw upon her arrival in London, Parker lands a role in a TV series, but that's when she learns that the fight to win doesn't end with being cast. It's when it begins.
Here's the series synopsis:
Funny Woman follows Barbara Parker, a small-town beauty queen who decides to swap her pageant life for comedy television in 1960s London. After landing a TV show audition, Barbara finds that being a woman in a largely male environment has its own challenges. As she 'finds her funny' voice, Barbara re-defines the prevailing attitude toward funny women and reinvents herself.
Joining Arterton in the cast are Arsher Ali (Everyone Else Burns), Tom Bateman (Beecham House), Matthew Beard (Vienna Blood), Leo Bill (Becoming Elizabeth), Alexa Davies (COBRA), Clare-Hope Ashitey (Doctor Foster), Rosie Cavaliero (Gentleman Jack), Alistair Petrie (Sex Education), Morwenna Banks (The Thick of It), David Threlfall (Ripper Street), and Rupert Everett (The Serpent Queen). 
Oliver Parker (The Importance of Being Earnest) directed all six episodes, which were penned by Banks, with Nick Hornby also credited. Banks is also credited as executive producer along with Arterton and Hornby, plus Andrea Calderwood, Gail Egan, Tilusha Ghelani, Jessica Malik, Jon Mountague, and Jessica Parker. The series has already been renewed for a second season in the U.K., and the hope is that PBS will continue bringing over seasons as they air.
Funny Woman will premiere on Sunday, January 7, at 10 p.m. ET on most PBS stations, following Miss Scarlet & the Duke Season 4 at 8 p.m. and All Creatures Great & Small at 9 p.m. All six episodes will premiere on PBS Passport for members on premiere day. As always, check your local listings.
---
By
for on November 15th, 2023
More to Love from Telly Visions