By
for on September 14th, 2023
Helena Bonham Carter's 'Nolly' To Premiere on PBS for Spring 2024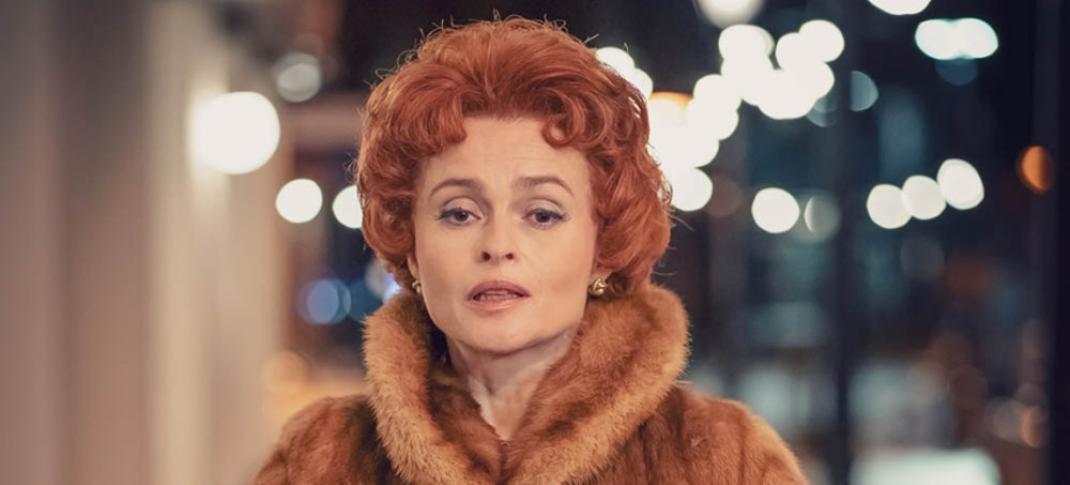 Masterpiece announced it had acquired the ITV drama Nolly in January 2023 as part of a more extensive slate of 2023-2024 premieres. At the time, the three-part series had not yet premiered in the U.K. — it debuted a couple of weeks later in February — and it seemed a possibility Masterpiece would schedule the series to follow in later spring not long after the ITV debut. However, spring slipped into summer, and fall is now upon us with a slew of premieres, none of which included the series. Finally, almost ten months after the initial announcement, Nolly has a release date: March 2024.
The series, a period drama, will slot in with the PBS spring premiere lineup that usually kicks off with Call The Midwife at 8 p.m. ET, and last year also included Sanditon and Marie Antoinette. With Sanditon now stand end (for real this time), Nolly will take the 9 p.m. ET berth, making for female0-focused period dramas for spring 2024. No word if Marie Antoinette (greenlit for Season 2) will follow at 10 p.m. ET again or not. 
Even if Marie Antoinette does not return to the same spot, Call the Midwife and Nolly would make for an excellent pairing. The former is rounding to the end of the 1960s, whereas the new series is set in the early 1980s, making for two mid-century modern set shows. Check out the trailer.
Here is the synopsis for Nolly:
Noele "Nolly" Gordon was one of the most famous faces on British TV in the 1960s and '70s. Nolly played Meg Richardson in the hit ITV soap Crossroads before she was abruptly axed at the height of the show's success. With the boss' words "all good things must come to an end" ringing in her ears, Gordon found herself thrown out of the show that was her life for almost 20 years. Her firing was front-page news.
Helena Bonham Carter (The Crown) plays the titular Nolly, with an A-list cast backing her up, most of whom are playing real-life BBCTV figures. Max Brown (Downton Abbey) plays former Dalek operator-turned-talent agent Michael Summerton. Antonia Bernath (Dickensian) is Jane Rossington, one of Nolly's main co-stars on Crossroads. Mark Gatiss (Sherlock) is Larry Grayson, a game show host and one of Nolly's best friends in the business. Augustus Prew (The Lord of the Rings: The Rings of Power) is Tony Adams, Crossroads' main star whose exit from the show ended its initial run. Finally, Richard Lintern (Foyle's War) is actor Ronnie Allen, another Crossroads co-star.
Other co-stars include Bethany Antonia (House of the Dragon), Emily Butcher (My Sister's Bones), Chloe Harris (Sherwood), Clare Foster (Holmes & Watson), Lloyd Griffith (Everyone Else Burns), Con O'Neill (Happy Valley), and Tim Wallers (This England). All three episodes of Nolly were penned by Russell T Davies (It's A Sin) and directed by Peter Hoar (The Umbrella Academy).
Nolly will premiere on Sunday, March 17, 2024, on most PBS stations at 9 p.m. ET and is expected to arrive with all three episodes on PBS Passport the same day. As always, check your local listings and streaming services.
---
By
for on September 14th, 2023
More to Love from Telly Visions