By
for on September 28th, 2023
'All Creatures Great & Small' Season 4's First Trailer Brings In New Help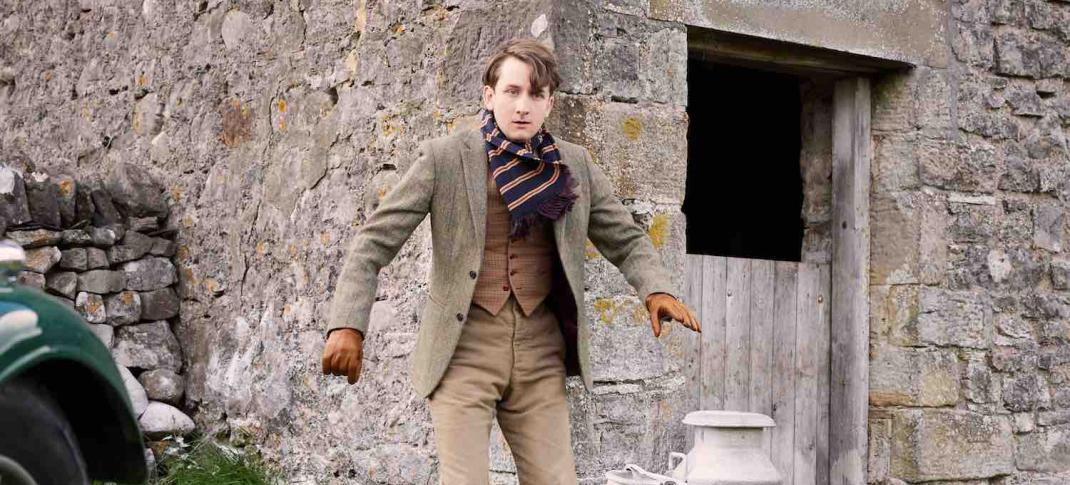 All Creatures Great and Small is gearing up to premiere Season 4 overseas on Channel 5 in October before it crosses the pond to American shores in time for it's customary January premiere on PBS. However, their early release is our good fortune, as the trailer for Season 4 is now out, and Masterpiece has released a version as well. The first look at the new season confirms what fans already suspected about this season: Tristan Farnon (Callum Woodhouse) is nowhere to be seen, having gone off to war at the end of Season 3. However, new faces are arriving to help fill the gap he left behind.
As World War II begins in earnest, the newly married James and Helen would, at any other time, be starting a family, a decision now in doubt since James could called up to serve at a moment's notice. Stuck together trying to run a madhouse that was more dependent on Tristan than Seigfried could ever admit, Mrs. Hall and Helen forge a strong bond. Meanwhile, Siegfried is trying his best to hold the household and practice together, or at least he's bellowing that that's what he's doing. In reality, I think we know it's himself he's really trying to keep together as he braves a world without his brother.
Check out the first trailer for the new season.
Here's the Season 4 synopsis:
It's the spring of 1940 and change is on the horizon for everyone in Skeldale House. James and Helen wonder when the right time might be to start a family, Tristan's absence is felt by all, and Siegfried attempts to hold the growing household, and himself, together. 
Season 4 sees the return of regular cast members Nicholas Ralph, Rachel Shenton, Samuel West, Anna Madeley, Patricia Hodge, and Derek the Dog, who plays everyone's favorite good boy, Tricki Woo. The new season also introduces two new faces to the full-time cast, with Neve McIntosh (Shetland) as highly efficient bookkeeper Miss Harbottle and James Anthony-Rose (Slow Horses) as undergraduate vet student Richard Carmody. 
Jamie Crichton (Grantchester), Maxine Alderton (Doctor Who), and Helen Raynor (Call the Midwife) take over as the new writing team from series creator Ben Vanstone (A Gentleman in Moscow). Vanstone does pen this year's Christmas special, however. 
All Creatures Great and Small Season 4 premieres on Sunday, January 7, 2024, at 9 p.m. ET on most PBS stations immediately following the new season of Miss Scarlet and the Duke. Seasons 1-3 are currently available to stream with PBS Passport.
Stream Now
All Creatures Great And Small
James Herriot's adventures as a veterinarian in 1930's Yorkshire get a new TV adaptation.
Image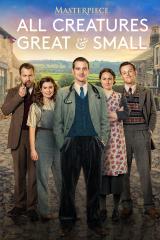 ---
By
for on September 28th, 2023
More to Love from Telly Visions