By
for on August 24th, 2013
'Foyle's War' Returns This September: Have a Look at the First PBS Preview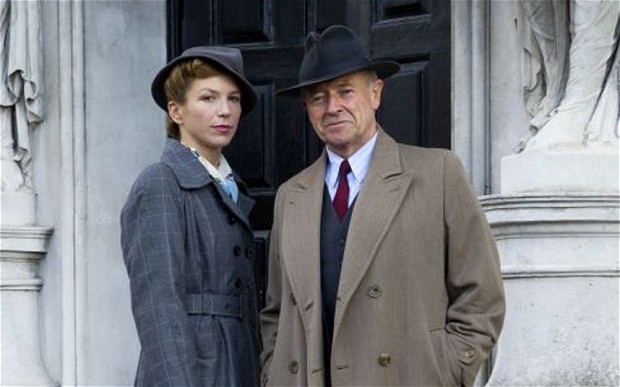 New episodes of popular mystery series Foyle's War will premiere on Masterpiece Mystery beginning September 15. The three new two-hour installments – the first in three years - are called The Eternity Ring, The Cage and Sunflower. This new season will chronicle the further adventures of Christopher Foyle, now a Senior Intelligence Officer with MI-5 as he gathers secret intelligence in support of Britain's security, as the country transitions from World War to Cold War.
Michael Kitchen and Honeysuckle Weeks are both back as Foyle and his loyal assistant Samantha Stewart – and, as significant things have changed in both their lives, their working relationship will also undergo some shifts. Particularly when Samantha ends up photographed with a suspected Russian agent in the first episode. Dun dun dunnnn…
Only a few weeks to go until we can see the new episodes for ourselves. In the meantime, console yourself with this brand new PBS trailer, which contains a couple snippets of new footage.
Need more Foyle's War? If you're depressed thinking about the long wait until September, pass some time watching this behind-the-scenes featurette from the new series, which has some new cast interviews, a bit more footage and a better explanation about how the focus of the show has shifted as the story moves into the post-war era.
Let us know if you're excited for the new season!
---
By
for on August 24th, 2013