By
for on January 13th, 2017
First Teaser for Starz's 'The White Princess' Arrives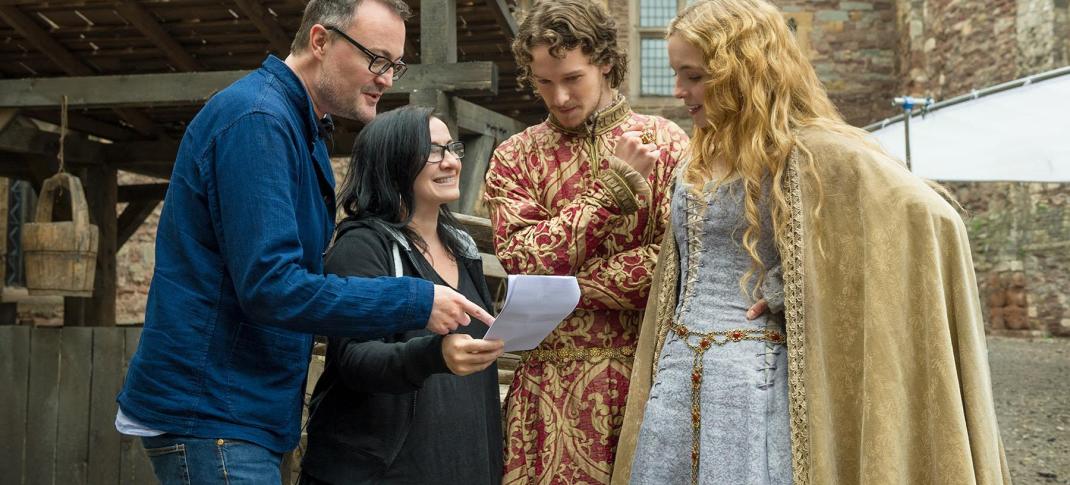 The first footage from Starz's highly anticipated sequel to The White Queen is here! The White Princess will continue the story of Philippa Gregory's Cousins War series of novels, which depicts England's Wars of the Roses and its aftermath from the perspective of the women involved.
Thirteen's Jodie Comer stars as the titular White Princess, Elizabeth of York, who is forced into marriage to unite the Houses of York and Lancaster after the defeat and death of King Richard III. The star-studded cast includes Game of Thrones' Michelle Fairley as Lady Margaret Beaufort, mother of King Henry VII and Miss Fisher's Murder Mysteries' Essie Davis as Elizabeth Woodville, the widow of King Edward IV and mother of the young Elizabeth. Joanne Whalley will play Margaret, the widowed Duchess of Burgundy, who is sister to dead kings Edward IV and Richard III.  Suki Waterhouse has been cast as Cecily of York, the self-interested and jealous younger sister of Princess Elizabeth. Newcomer Jacob Collins-Levy will be playing King Henry. 
Writer Emma Frost and director Jamie Payne both return from The White Queen, and Frost is also serving as showrunner.
The series' first forty-five second teaser features no dialogue and is basically just a quick- cut of scenes set to a rather amazing cover of Johnny Cash's "I Walk the Line". But it still looks really cool. (And it's hard not to get excited about its mere existence, considering how many years fans have been waiting to see this sequel come to life.)
Kind of bummed out that we didn't really get a look at most of the main cast in this, though. I'm dying to see Essie Davis' look, whatever it turns out to be. (I think Elizabeth Woodville was rather famously blonde? Or at least so reports of the time said - some of the surviving portraits of the time look rather more ginger-ish.) 
An official airdate has not yet been announced, but hopefully that information will be coming soon. 
---
By
for on January 13th, 2017