By
for on October 22nd, 2013
US Cable Network Starz Looking to Commission 'White Queen' Sequel Series 'The White Princess'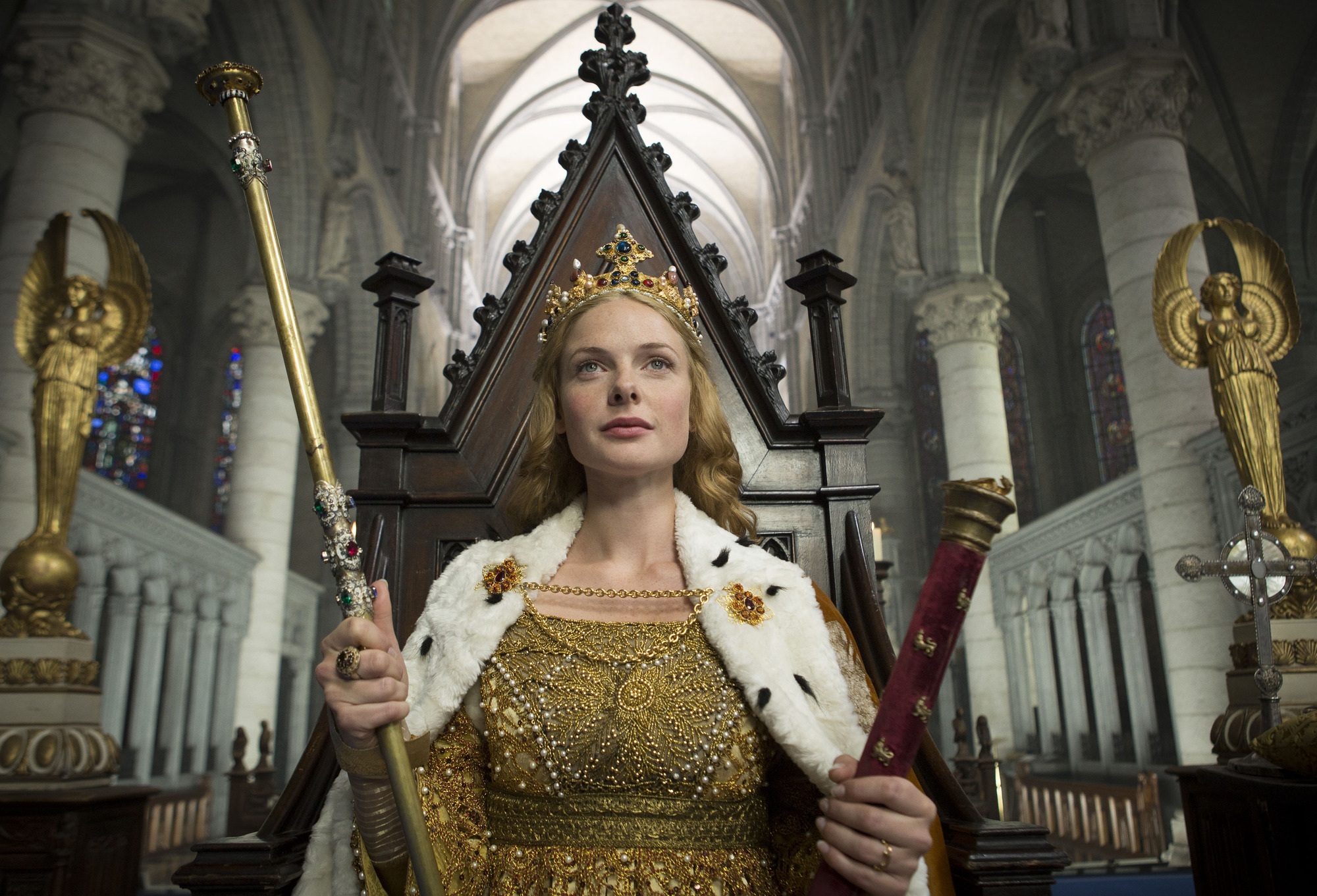 Some serious good news has arrived for those that enjoyed lavish period drama The White Queen on Starz. Even though the Wars of the Roses are over, the series itself might not be. Sort of. Maybe. Cross your fingers.
The Telegraph is reporting that Starz, the US premium cable network which has been airing the Wars of the Roses drama this summer, is hoping to commission a sequel series, based on author Philippa Gregory's The White Princess. Princess is also part of Gregory's "Cousin's War" series of novels, and follows the events depicted in The White Queen, The Red Queen and The Kingmaker's Daughter, the trio of stories which formed the basis for the original series. The White Princess tells the story of Elizabeth of York, daughter of the titular White Queen Elizabeth Woodville, through her marriage to Henry Tudor and their reign together, which included the birth of multiple children, several rebellions and other various dramas.
The White Queen has received mixed reviews in the States, but seems largely popular among fans. It's also done quite well in the ratings in America, averaging over 2.5 million viewers per episode, so it's not a surprise that Starz is considering its options about whether or how to continue the franchise. 
"The White Queen was phenomenal for us," Starz Media managing director Carmi Zlotnik told UK outlet Broadcast Now. "It's grown over the last few episodes [amid] stiff competition. It did exactly what we wanted, which was to bring a female audience to the channel. There was a dearth of programming that told women's stories and The White Queen proved [they work]."
The drama was originally a co-production with the BBC, but the corporation decided against renewing it, stating that the drama had always been designed to be a ten-part standalone series.
With talks being this early, there's obviously no word about what the cast for a White Princess series would look like and whether we'd see any of the characters from White Queen return for the sequel.
Sadly, historical events being what they are, many of the fan favorites from the White Queen series – such as Max Irons, Aneurin Barnard, Faye Marsay, James Frain and Janet McTeer would not be able to return, due to their characters being no longer with us. And, of course, there's no guarantee that the Starz sequel could convince the remaining cast members to come back, either. But it sure would be fun to see Rebecca Ferguson and Amanda Hale really go at as mothers-in-law to the royal couple. And, personally, I've loved Freya Mayor since she was part of the Skins cast, so it would be fabulous to see her continue playing Princess Elizabeth, if at all possible. (Though one would think they'd need to age her character a bit for this, so perhaps that can't happen.) 
Would you watch a sequel to The White Queen? 
---
By
for on October 22nd, 2013
More to Love from Telly Visions