By
for on July 23rd, 2022
6 Tudor Dramas to Stream Right Now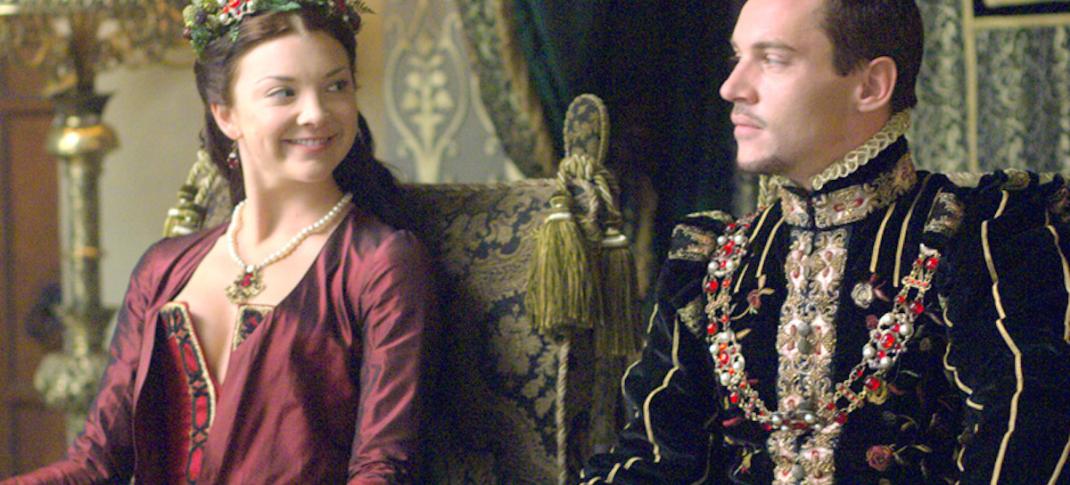 Divorced. Beheaded. Died. Divorced. Beheaded. Survived.
It's been over five hundred years since the Tudor family sat on the throne of England, and we still can't get enough of their story. From feature films and prestige television shows to Tony-nominated Broadway musicals, our pop culture is still positively obsessed with the rise of King Henry VIII. We are fascinated with the women whose lives he destroyed, and the country he left forever changed in his wake. 
Whether it's the soapy melodrama of it all that draws our attention, the strong women at its center—from Henry's six wives to his exceptional daughters—or our simple cultural fascination with the monarchical systems of government. Either way, thank goodness there are plenty of Tudor-themed dramas, with the ever-present prospect of more on the horizon. 
Here are six you can stream right now.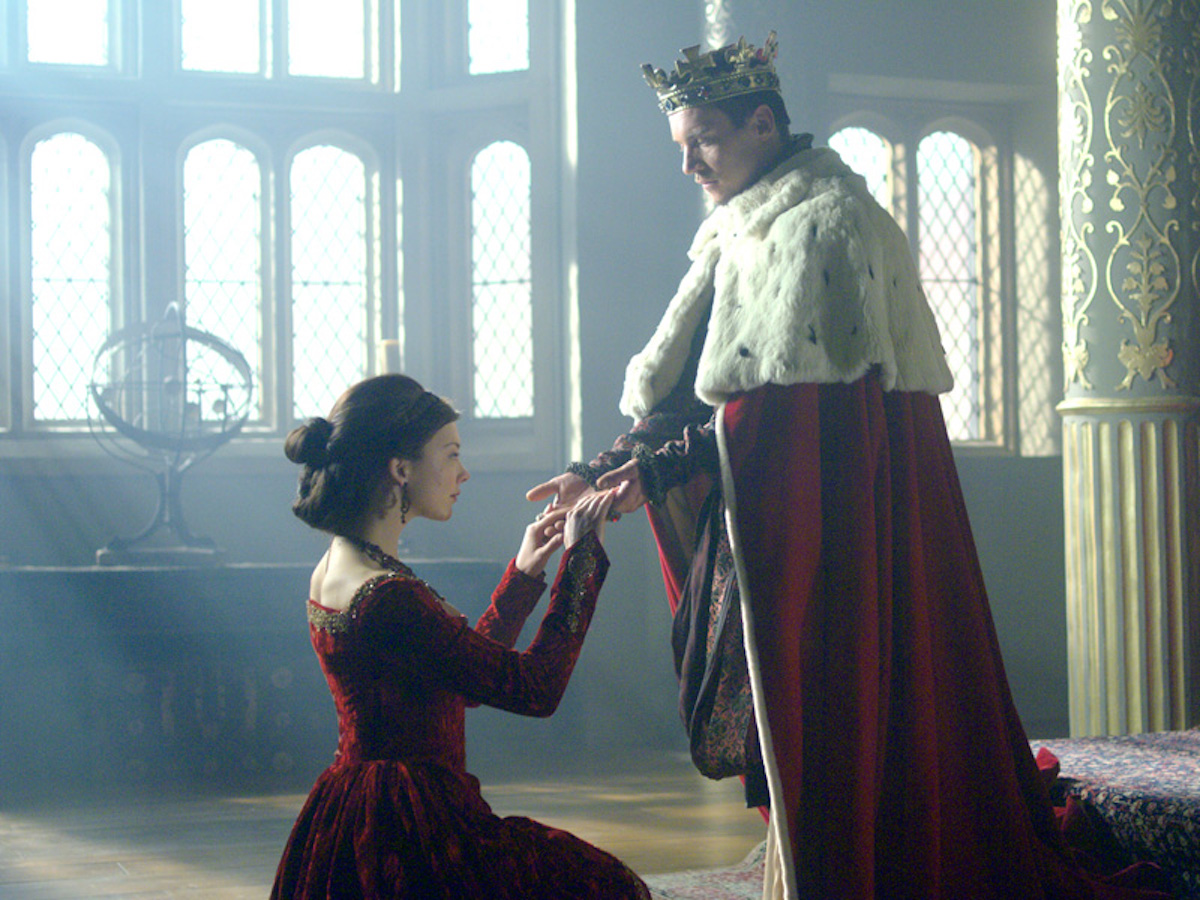 The Tudors
Much of Tudor history sounds like a soap opera on paper; Showtime's messy, glorious The Tudors fully leans into this aspect of the family's story, emphasizing the extravagant and sexy rather than the strictly historically accurate. It zooms through all six of Henry VIII's marriages throughout its four seasons. While star Jonathan Rhys Meyers seemingly refused any prosthetic accouterments necessary to indicate the king's physical decline, his Henry is unapologetically furious and psychotic.
But the women who play the king's wives stand out in this adaptation, particularly Maria Doyle Kennedy's pious Catherine of Aragon and Natalie Dormer's smoldering Anne Boleyn. They fully humanize the tragedy of these women's fates. 
Stream The Tudors on Showtime.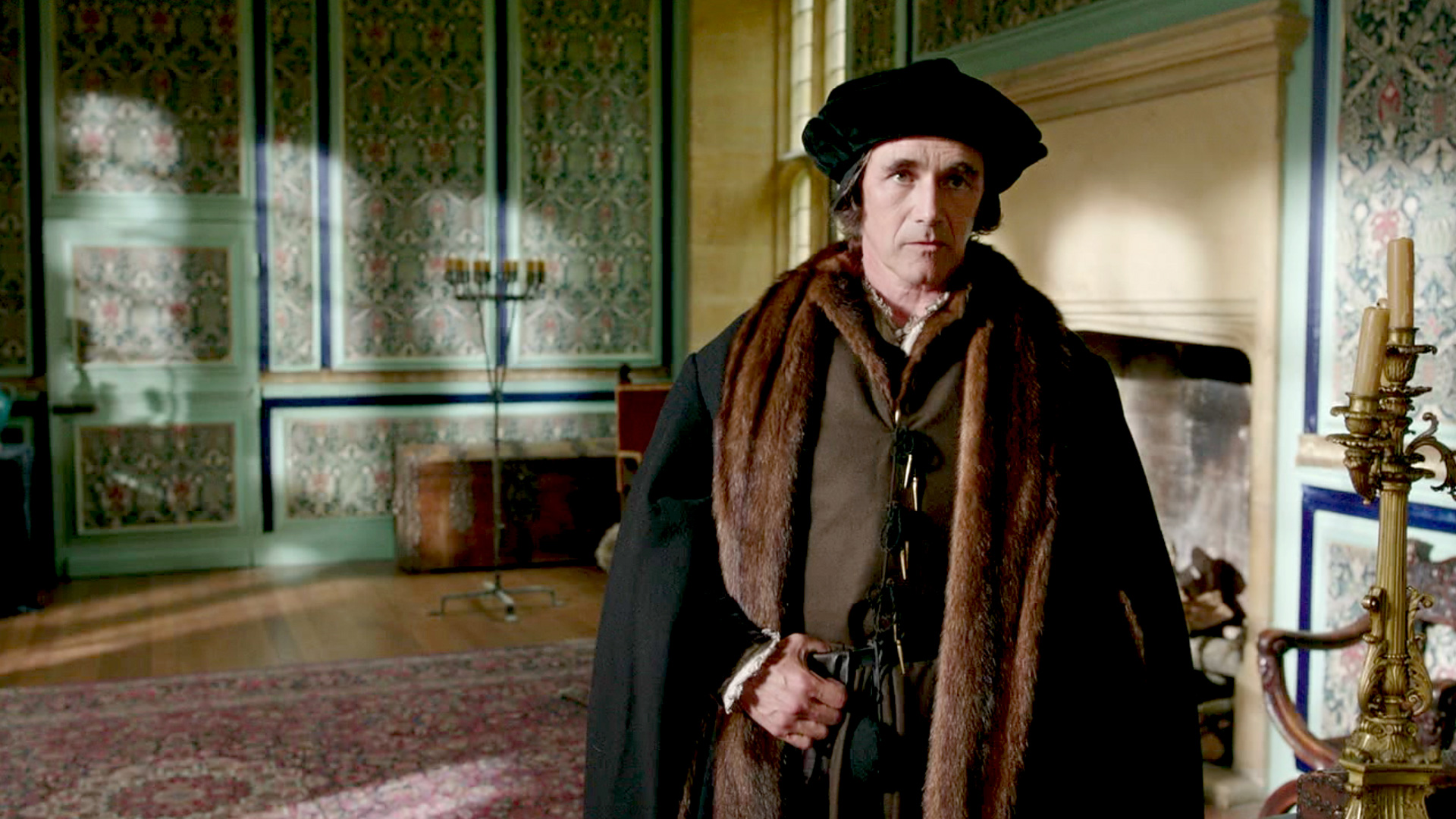 Wolf Hall
Based on Hilary Mantel's bestselling novel, Wolf Hall is perhaps the most serious of the titles on this list. (It's also the one that's a PBS Masterpiece production, which gives it the sort of prestige pedigree the rest of these series largely lack.) It's also one whose story people will probably be least familiar with, as it only touches on the story of Henry's infamous marriage problems.
Instead, it follows the story of one of the Tudor court's most powerful but least explored members: Thomas Cromwell. The son of a blacksmith, Cromwell ultimately rose to become one of the most powerful men in England and was a primary architect of the English reformation. He was also instrumental in engineering Henry's divorce from his first wife Katherine of Aragon, and played a crucial role in the beheading of his second, Anne Boleyn. A story of ambition and the dangers of power, this six-part drama is not just entertaining, it's much more historically accurate than some others on this list, and Mark Rylance's central performance is genuinely excellent.
Stream Wolf Hall on the PBS Masterpiece channel on Prime Video.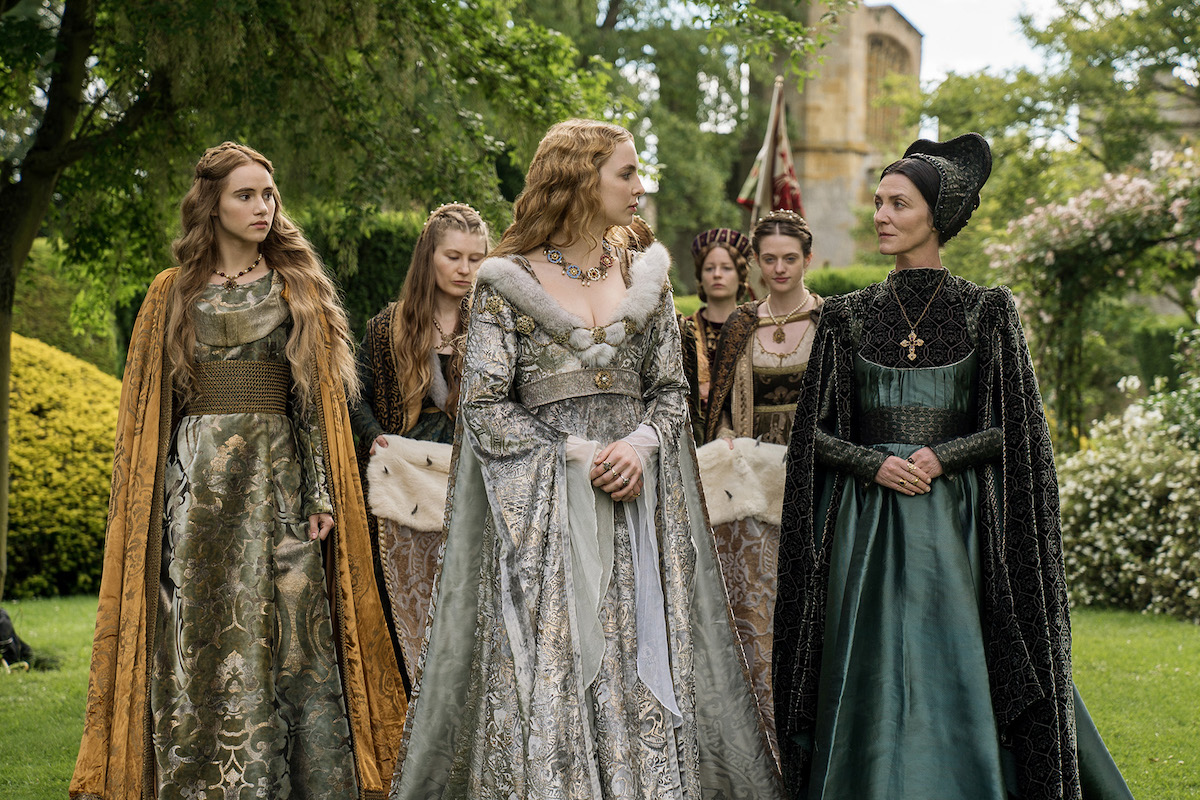 The White Princess
Technically, The White Princess is the story of Elizabeth of York. This Plantagenet princess wed Henry Bolingbroke and founded the Tudor line as we know it today by joining the houses of York and Lancaster. But understanding the tumultuous world that gave birth (literally and figuratively) to a man like Henry VIII is undoubtedly worthwhile, and there's also the fact that this show is quite good.
Granted, it takes some liberties in the historical accuracy department. It's debatable whether one or both of the infamous Princes in the Tower survived; it's doubtful that Elizabeth not only knew that but let her younger brother die anyway. However, Jodie Comer's star-making turn as the titular princess is worth the price of admission all on its own.
Stream The White Princess on Hulu and the Starz app.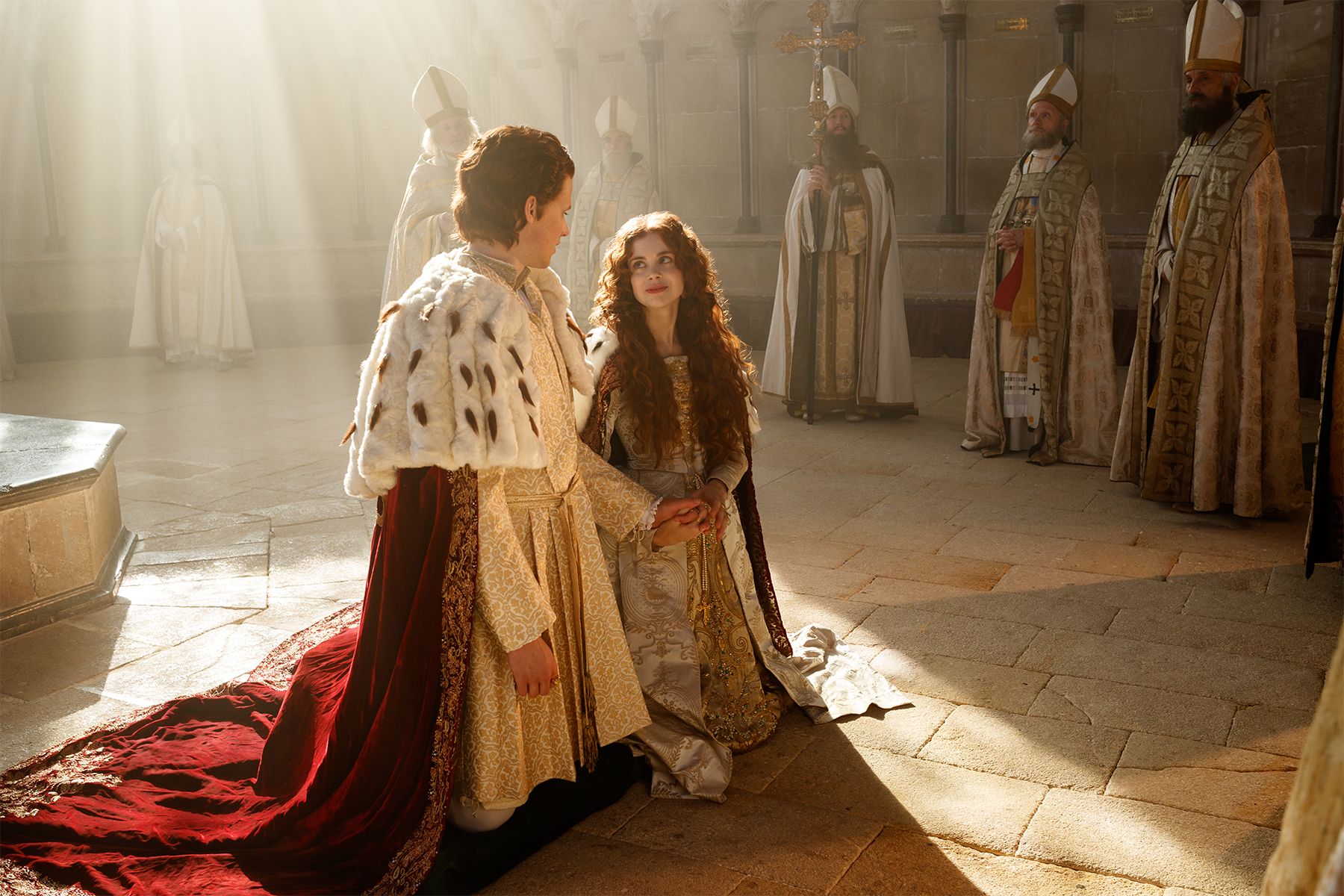 The Spanish Princess
Popular culture tends to remember King Henry VIII's first wife as a dour, sad old woman clinging to religion while her husband chases after a younger woman under her nose. But it rarely remembers the woman she was before all that—a queen in her own right who came to England to seize her own power, suffered a tremendous loss, and ultimately forged a love match with Henry that lasted for the better part of two decades. The Spanish Princess aims to change that, showing us a young queen at the height of her power and hope.
Charlotte Hope is fantastic as the spirited, bold Catherine, who takes to the field in armor at one point to rouse the troops fighting against the Scots. The series gives her back so much of the agency history tends to deny her, allowing us to see how she helped shape the country she came to love as her own.
Stream The Spanish Princess on the Starz app.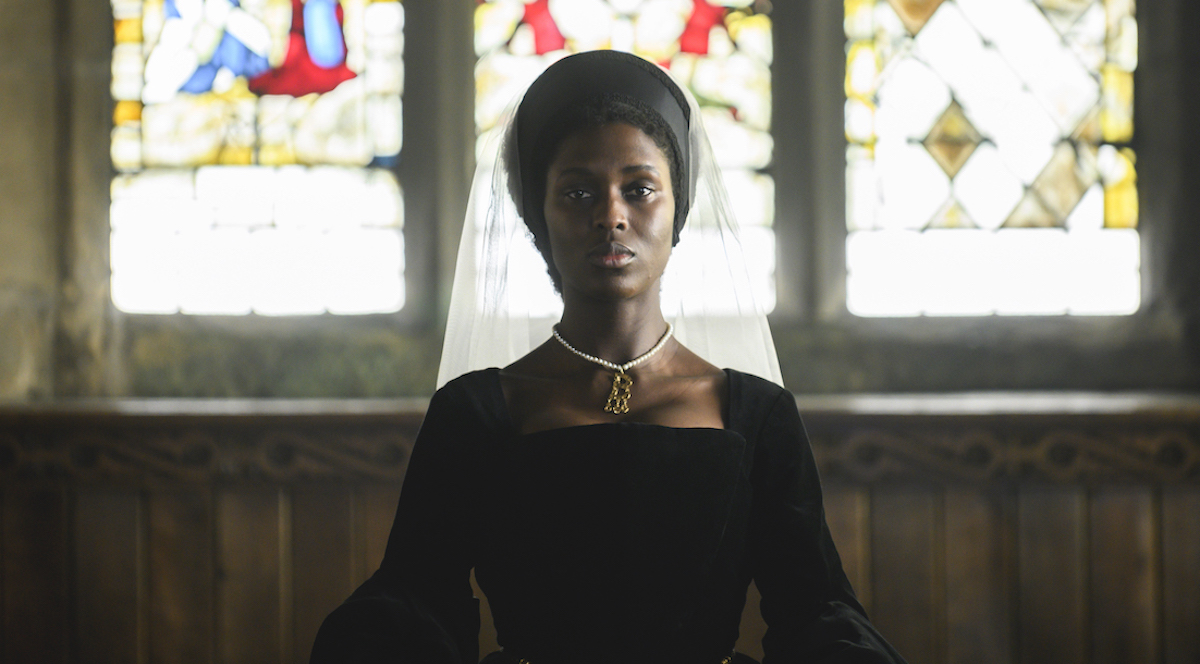 Anne Boleyn
Hundreds of years after her death, we're still obsessed with King Henry VIII's doomed second wife. Whether you think she was a proto-feminist icon, a manipulative liar, or a woman more sinned against than sinning, there seem to be plenty of reasons to believe any of those interpretations of her might be true.
The three-part AMC drama Anne Boleyn is the latest in a long line of reexamining of Anne's story, though it is the first that has cast a Black actress as the infamous queen. (Though it must be said, it doesn't do nearly as much with this casting decision as one would hope it might.) Focused on the three months leading up to her death, with a literal ticking clock counting down the hours left in her life, Jodie Turner-Smith's performance is full of stifled rage.
Stream Anne Boleyn on AMC+.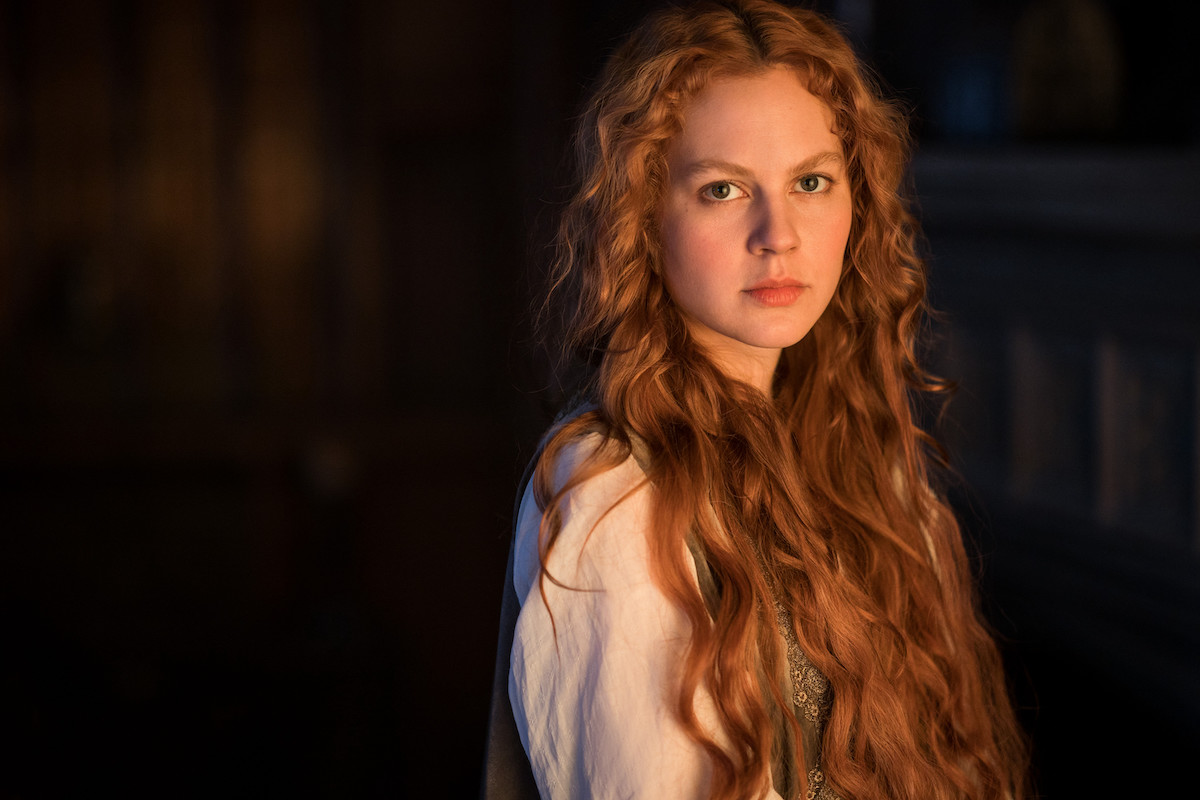 Becoming Elizabeth
 There are plenty of onscreen versions of some portion of Queen Elizabeth I's story, and they essentially run the gamut from bad (The Other Boleyn Girl) to excellent (Elizabeth). Still, perhaps the most recent is one of the most interesting. Most people have a firm idea of who they think Elizabeth Tudor was, and it's usually some variation of the Virgin Queen, Gloriana, with an elaborate ruff around her neck. 
But even one of the most famous queens in history was young once, and Elizabeth had to navigate more than her fair share of scandal and politics in her youth. Starz drama Becoming Elizabeth is set in the immediate aftermath of King Henry VIII's death. As such, it shows us Elizabeth as a young girl who, at this moment in time, is about as far removed from that iconic image we all of her as it's possible to be. (Bonus points for similarly nuanced presentations of the other women in her life, from her stepmother Catherine Parr (Jessica Raine) to her sister, Mary (Romola Garai).
Stream Becoming Elizabeth on the Starz app.
---
By
for on July 23rd, 2022
More to Love from Telly Visions