By
for on February 7th, 2020
British Actresses You Should Know: Jodie Comer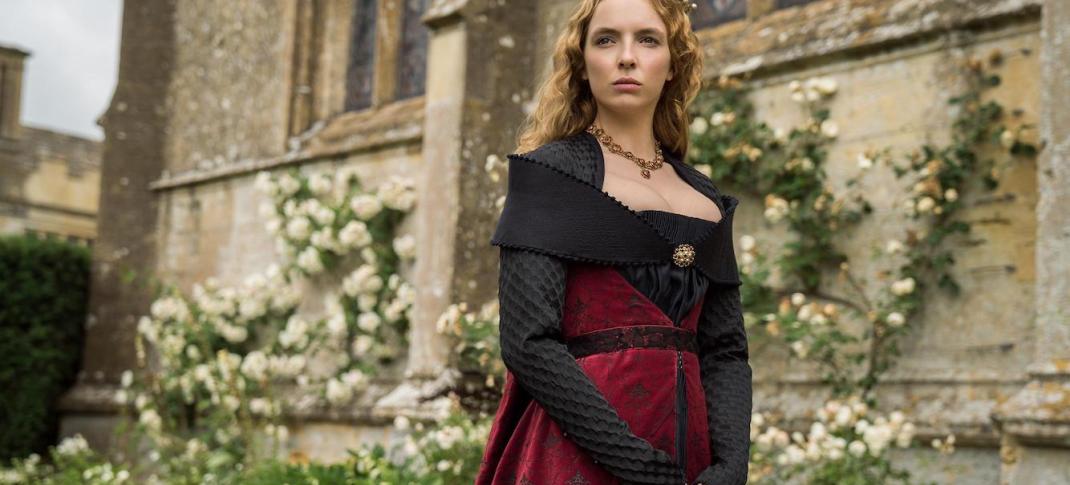 British actress Jodie Comer is one of the buzziest stars in Hollywood right now. She picked up her first Emmy for her ferociously bold performance on Killing Eve, but for those Anglophiles in the know her turn as the female assassin Villanelle was hardly her first great small-screen role.
Comer is immensely talented, particular at playing dark, layered characters, and at making them feel like real, sympathetic people rather than simply evil stereotypes. She's also probably been in a surprising number of things you've probably already seen, perhaps without knowing it or recognizing who she was at the time. (Looking at you, all of y'all who watched The White Princess or Doctor Foster.) Comer's been at this game for a long time, has been consistently wonderful and utterly deserves every bit of the success that has finally come her way.
Here are a few of Comer's most interesting and complex roles. (It's impossible to pick a favorite, so these are in roughly chronological order.)
Remember Me. Longtime PBS viewers will likely remember the ghost story Remember Me because it featured Monty Python star Michael Palin in the lead role and this series marked his return to doing television that wasn't a travelogue or comedy sketch. But it also features Comer as a young girl named Hannah, the care home assistant of Palin's character Tom.
Hannah begins to suspect something strange is going on when patients start dying violently after Tom arrives in her care and she starts having disturbing dreams. Has Tom brought something else with him into the retirement home? Something much darker?
My Mad Fat Diary. This British comedy is fantastic on its own merits, following the story of a depressed, overweight teen attempting to deal with her body image issues. It also features a wonderfully nuanced performance from a young Comer, in the normally thankless role of the bitchy teen best friend.
Comer plays Chloe, the confident and often cruel bestie of lead character Rae. She's a stereotypical mean girl in many ways, but one whose fighting an unexpected battle of her own, in the form of crippling insecurity and anxiety. Of course, her popular status often obscures her very real struggles, which is why Chloe's journey of growth and self-discovery ends up being so satisfying in the end.
Thirteen. Comer's first big breakout role came in the BBC drama Thirteen, in which she played a young woman named Ivy Moxam, who escapes from a kidnapper after being held prisoner in a cellar for thirteen years. After Ivy returns to her family home, she struggles to put her life back together, as detectives realize that there's more to her story than meets the eye.
Comer spends a huge chunk of Thirteen silent, and her Ivy can often come off as cold and unlikeable as much if not more often than she does as a sympathetic victim. In this role, which contains a lot of conflicting elements and asks us to question who we believe and why, you can see a lot of the reccuring themes that show up repeatedly in her work as an actor.  
Doctor Foster. Doctor Foster is, in broad strokes, a familiar story, about a successful woman who seems as though she has a perfect life, but who ultimately finds out her husband is having an affair. But the way that the show tackles this oh so familiar story is precisely what makes it interesting. And Comer is a big, big part of that.
She plays Kate Parks, the proverbial Other Woman in the equation. And, in stories like this, that usually means a one-dimensional bad girl, out to ruin the life of the woman who happens to be the titular character on the show. (Who is, not incidentally, played by the always incredible Suranne Jones.) But not so much here. On Doctor Foster, Katie is something much more than a stereotypical mistress. She's dishonest and manipulative, sure. But Comer manages to make her combative attitude and selfish choices feel relatable, in spite of the fact that we're all basically meant to be rooting for Gemma. Kate's exit from the story is an unpredictable one, much like the character herself, but one that ultimately feels worthy of her.
Rillington Place. Based on the life story of one of Britain's most infamous serial killers, Rillington Place is all sorts of creepy and tense. John Reginald Christie killed at least eight women, including his own wife, over the course of the 1940s and early 1950s, hiding their bodies in various places around his yard and in the walls of the property. (Whose address was, yes, at 10 Rillington Place.)
Comer plays Beryl Evans, the wife of one of Christie's neighbors. Beryl is a tragic figure, who ultimately meets a gruesome fate alongside her infant daughter at the hands of Christie. She only appears in one episode, but Comer's performance is instantly memorable as a young woman whose life has turned out to be a far cry from what she imagined, and who doesn't know quite how she got there. Christie manages to frame her husband Tim for Beryl's murder, and he's ultimately hanged for it, a miscarriage of justice that ultimately led to the abolishment of the death penalty in the U.K.
The White Princess. The second in Starz's ongoing series of lavish period dramas based on the lives of the women of Tudor England, The White Princess tells the story of Elizabeth of York, the Plantagenet princess forced to marry the man who became King Henry VII. Their union brought an end to the Wars of the Roses, and ultimately gave rise to the Tudor family. Elizabeth – or "Lizzie" as the show refers to her – is the mother of Henry VIII, and the grandmother of Queen Elizabeth I.
Comer stars as the Princess Elizabeth, who takes the throne as a naïve young girl mourning both the love and the future she lost at Bosworth Field. Her journey is one of survival and self-discovery, as she learns to play the proverbial game of thrones for herself, becoming a formidable monarch in her own right and the equal of her domineering husband. Comer's performance runs the gamut from grief to rage to steely-eyed determination and sacrifice, as Lizzie must make a series of increasingly difficult choices that will ultimately determine the fate of the Tudor dynasty, and England itself.
Lady Chatterly's Lover. This 2015 adaptation of D.H. Lawrence's classic novel features an exceptionally attractive and talented cast. Game of Thrones star Richard Madden and The Borgia's Holliday Granger play the scandalous titular lovers, while Grantchester's James Norton takes on the role of Lady Chatterley's husband, whose paralysis ultimately spurs the affair that ruins so many lives.
Comer – no slouch in the looks department herself, obviously – plays Ivy Bolton, Clifford Chatterley's caretaker, upon whom he becomes very dependent and who adores him in return, even as she resents and dislikes him as the man who owns the mines that killed her first husband. It's all very messy, and Comer is more than up to the task of playing such a complicated woman.
Killing Eve. Despite the fact that Comer has been a buzzy feature in several popular series, her true breakout role came as the assassin Villanelle in BBC America's female-led cat and mouse drama Killing Eve. Her performance is a wonderous thing, bold, complicated, broken and more than a little bit insane. Villanelle is a monster, and Comer never lets us forget that for a moment, but she also makes a point to play the character as something more than just an unrepentant murderer.
She's utterly compelling from her first moments onscreen (in which she destroys a child's ice cream cone with a shark-like smile), and Comer balances the many competing facets of Villanelle's character with ease. Her chemistry with co-star Sandra Oh is off the charts, and watching the push and pull between the two is the definition of must-see TV.
What do you think of Comer as an actress? What's your favorite role of hers? Let's discuss in the comments. 
---
By
for on February 7th, 2020
More to Love from Telly Visions