By
for on October 16th, 2012
First Look at Misfits Series 4, New Episodes to Stream in America on Hulu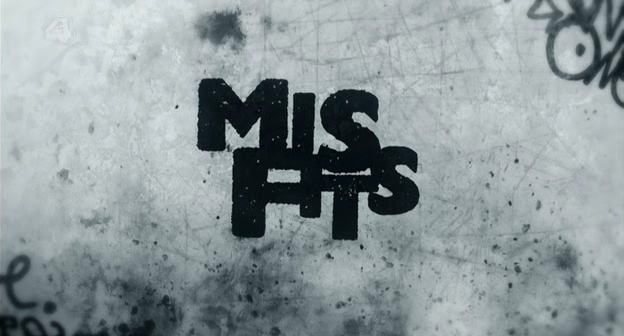 UK network E4 has released the first trailer for Series 4 of its teen superhero drama
Misfits
, a show that's returning after its most successful season to date, but that's also in for a lot of changes this season after the departure of three key cast members.
The brief teaser features our first look at returning characters Rudy (Joseph Gilgun) and Curtis (Nathan Stewart-Jarrett) alongside newcomers Jess and Finn (played by Karla Crome and Nathan McMullen, respectively). We also see enough to get an idea of what the newbies powers are going to be – Finn's telekinesis and Jess' x-ray vision. This is certainly a step up from last season when Curtis' superpower was to turn into a girl. But the only place to to go from there was up, really, I'd say. 
At any rate, take a look at the first teaser for Series 4 after the jump and get some details about when we can expect to see the new season for ourselves. (Spoiler: It's really good news for every stripe of British TV fan.)
As regards this clip specifically, I'm glad that they've basically acknowledged that this is the show starting over in a lot of ways, even if it's only that they included another storm in the trailer like the one from the pilot. (I may be giving the producers too much credit here, but it's a symmetry that appeals to me, so I'm going with it.)
If you'd like some photos of these new folks, Digital Spy has a few up here.
In an awesome step forward for internationally engaged viewers who've been getting into Misfits thanks to its airings on cable network LOGO and availability on online steaming service Hulu, we won't have to wait to see new episodes. Word on the street out is that the series' fourth season will arrive day and date in America – becoming available on Hulu the same day that it's broadcast in the UK. (They're apparently also trying this system out with new episodes of the political satire The Thick of It, if you're into that.) This, of course, could change but I don't think there's any way that this moves too much past UK transmission for us Americans.
No official premiere date has been set for Misfits' return, though the arrival of a trailer indicates that it should air sometime in the next few weeks.  While I'm experiencing much emotional conflict about whether to tune-in for Series 4 – I'm not quite sure how I feel about a version of this show where the only remaining original character is Curtis – as a broadcasting blueprint, I love this news. We can only hope that Hulu (or Netflix or whoever) will be able to work out similar deals to bring more great British television to American audiences. There's a ton of great programming on UK networks that's never found a home or distributor here in America and this is an easy – and obvious – route to give the people what they want. Here's hoping this is the start of a fabulous trend!
What do you think, folks? Are any of you big Misfits fans? How do you feel about the prospect of a season that doesn't have Simon, Alisha or Kelly? Will the show still be worth watching?
---
By
for on October 16th, 2012
More to Love from Telly Visions