By
for on December 29th, 2013
First Image of Benedict Cumberbatch as Alan Turing in 'The Imitation Game'
Sherlock star Benedict Cumberbatch is well known for his ability to take on complicated genius-type characters, and he's set to continue to that trend with his upcoming role as legendary British codebreaker Alan Turing in drama The Imitation Game.  And he certainly looks perfectly cast!
The film's official Twitter account shared the first image featuring Cumberbatch in character as Turing, in honor of the fact that the famous mathematician was given a posthumous royal pardon by Queen Elizabeth over his conviction for homosexual acts in the 1950s, in a victory for a long-running campaign, which had been attempting to have Turning pardoned since at least 2009.
Get your first look at Cumberbatch in The Imitation Game below.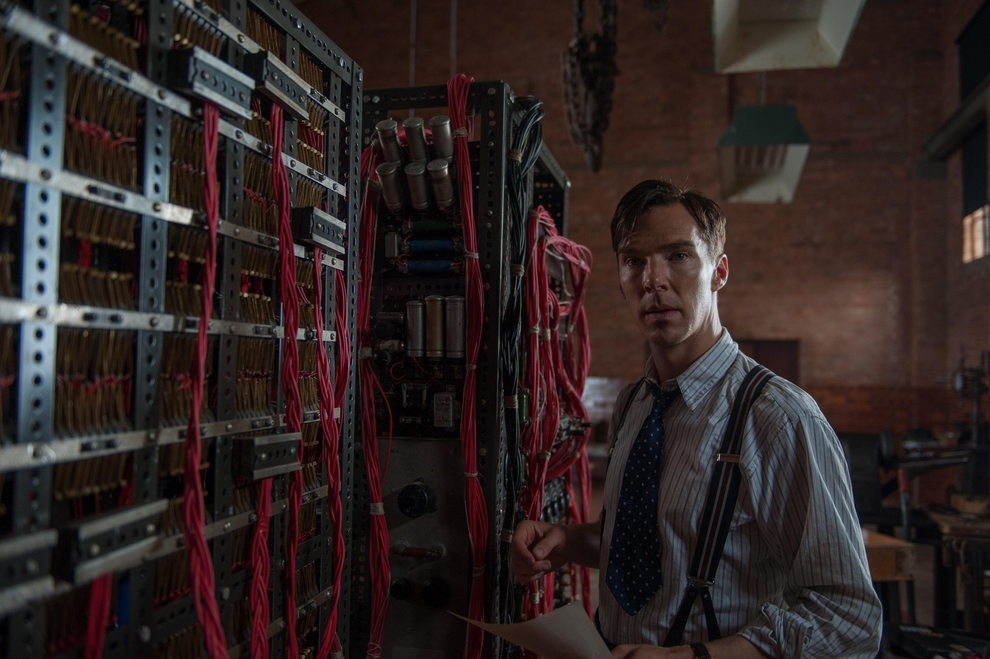 Turing, a British mathematician, cryptographer and all-around genius, is credited with cracking the German enigma code during World War II, helping to bring the conflict to an early end. He also went on to help develop early computers at the University of Manchester.  Sadly, however, despite his heroic efforts on behalf of his nation, Turing was prosecuted by the government for his homosexuality, underwent chemical castration as punishment rather than face prision time, lost his government security clearance and was banned from entering the United States. He eventually committed suicide, at the age of 41. It's a terribly sad – and terribly moving – story, and Turing's pardon seems long overdue at this point.
The Imitation Game also stars such notable British performers as Keira Knightley, Downton Abbey's Allen Leech, The Hollow Crown's Rory Kinnear, Tinker Tailor Soldier Spy's Mark Strong, Game of Thrones' Charles Dance and more.
The film is currently slated for release date in late 2014, presumably to position it in a prime slot for awards season.
Does this film sound like something you'd watch? (You know I'll be there the opening night!)
---
By
for on December 29th, 2013
More to Love from Telly Visions