By
for on January 12th, 2015
BAFTA 2015: Which is the Best British Film?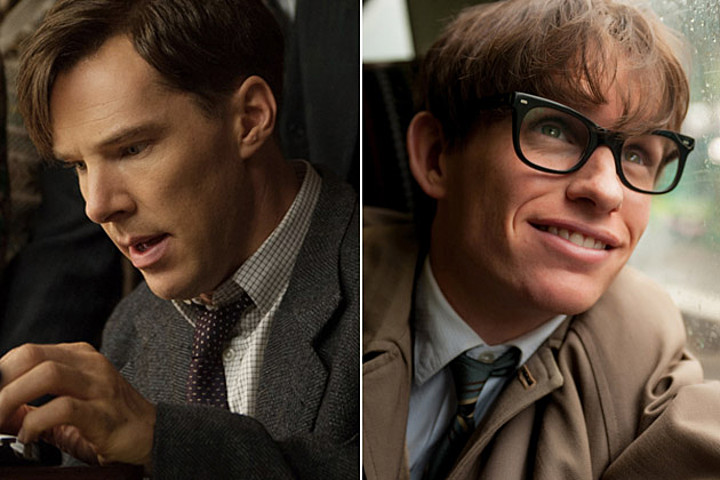 If the holidays are wrapping up and the cold, dark winter is truly setting in, it can mean only one thing. It's awards season! For the UK film industry, the greatest accolade that can be bestowed is from the British Academy of Film and Television Arts, BAFTA for short, which also happens to the name of the statuette presented to the winners. 
On this past Friday, the nominees for the 2015 BAFTAs were announced at the Picadilly headquarters of the Academy itself by perennial host Stephen Fry and his cohort Sam Claflin. While there might have been a few snubs, most of the expected names were announced. Of interest to British movie fans, The Theory of Everything and The Imitation Game received multiple nods for acting, screenplay, director and best overall film. Ralph Fiennes, Rosamund Pike and Imelda Staunton also earned nominations for their impressive work in The Grand Budapest Hotel, Gone Girl and Pride respectively. A complete list of nominees can be found here.
Though a British organization, most of BAFTA's awards are not limited to UK produced movies except for one – the Outstanding British Film category. Last year some of the nominees for this award had a tenuous claim to this distinction. In fact it was Gravity starring Sandra Bullock and George Clooney that won this honor in 2014.
This year's batch of outstanding movies are much more identifiably British and a good representation of UK filmmaking overall. Two are biopics of famous scholars, two are based on historical events set in the fairly recent past, one is a Scottish sci-fi thriller and the last is a CGI depiction of a beloved British children's character. I've actually seen four out of the six films on the list and, despite a few disagreements based on my own personal tastes, would concur with a majority of  its candidates.
Let's take a look at the nominees, shall we?
'71 is one of the two nominated films I haven't seen, though after watching the trailer I'm certainly adding in to my must-watch file. Jack O'Connell (Unbroken) plays Gary Hook, an inexperienced young British solider sent into Belfast during the most intense period of The Troubles in 1971. Hook gets separated from his unit during a deadly riot and must survive the night as he tries to navigate the dangerous streets of a disorienting and unfriendly city.
The Imitation Game tells the story of one of Britain's greatest mathematical minds, Alan Turing, and how he and his team at the top secret Bletchley Park facility were instrumental in winning WWII for the Allies.
Benedict Cumberbatch portrays Turing who must face off with the British military to get resources necessary to solve the German Enigma code while simultaneously hiding a secret about his personal life from the authorities. Persecuted rather than lauded, Turing's story is a triumph of intellect and an all too familiar tale of intolerance.
[This video is no longer available.]
Paddington is the second nominee I haven't seen (mainly because it hasn't quite been released in the US yet). The cast is exciting and stars big hitters like Hugh Bonneville, Julie Walters, Peter Capaldi, Nicole Kidman and Ben Whishaw as the voice of that famous Peruvian bear.
Basically, Paddington is found stranded in a London train station by the Brown family. They bring him home and chaos ensues as the cub acclimates to his new environment. There are some bad people after Paddington and, in the process of protecting him, the Browns come to realize how important he is to their family.
Pride has to be my favorite of the selections for Outstanding British Film this year. Based on true events, it's one of those feel-good films our friends across the pond do so well. A group of gay and lesbian activists in London feel a kinship to the striking miners up and down the country and decide to collect money to aid them. They chose a representative community at random and find themselves trekking off to Wales to present the funds in person. As you might imagine the coal miners don't offer a warm welcome at first but as the ice breaks ties are formed. 
This ensemble piece features of bevy of talented and beloved British actors which include the aforementioned Imelda Staunton, Bill Nighy, Paddy Considine, Dominic West and Andrew Scott. I suspect Pride doesn't have the gravitas to take home the statuette, but it definitely left the biggest impression on me.
The Theory of Everything chronicles the work and, more significantly, the personal life of celebrated British physicist Stephen Hawking. Despite a terminal ALS diagnosis at age twenty-one, we witness the astonishing effects the love and support of Hawking's wife, Jane, has on his ability to survive and persevere. 
Eddie Redmayne's amazing transformation into the physically ravaged scientist and Felicity Jones' heartbreaking performance as Jane aside, The Theory of Everything is a distinctively British film that I believe has the best chance of winning this category.
Under the Skin stars Scarlett Johannson as an extra-terrestrial inexplicably plopped down in Scotland. Her mission is apparently to cruise around town seducing solitary men to come back to her place where each one comes to a mysterious but unquestionable end.
[This video is no longer available.]
This film has a definite experimental feel to it. Not a lot is explained or even said. We learn about Johannson's new world right along with her and realize the more contact she has with the humans the more like us she becomes. While I appreciate the innovative storytelling, it was definitely my least favorite choice in this group.
Movies I would have liked to have seen nominated for Outstanding British film instead? My first choice would be Locke with Tom Hardy in a revelatory performance as a man with a life altering secret to tell his family. Problem is he has to disclose this information over the phone while on a car journey to London he doesn't want to make.
Another choice I would have made over Under the Skin or Paddington is Calvary. Brendan Gleeson plays Father James who, after receiving a death threat from a parishioner during confession, tries to go on with his work and live his beliefs. This ends up being no easy task since the priest is challenged spiritually on all fronts while having to contemplate his mortality at the same time.
Whatever the outcome when the envelopes are opened on February 8, you can be sure a fine example of British filmmaking will have been recognized and the remaining nominees will have received an opportunity for a wider audience. Which British movie are you rooting for? Is there a film that you think should have been nominated instead? Share your BAFTA thoughts in the comments below.
---
By
for on January 12th, 2015
More to Love from Telly Visions