By
for on September 9th, 2023
'Fingernails' To Haunt Apple TV+ For Halloween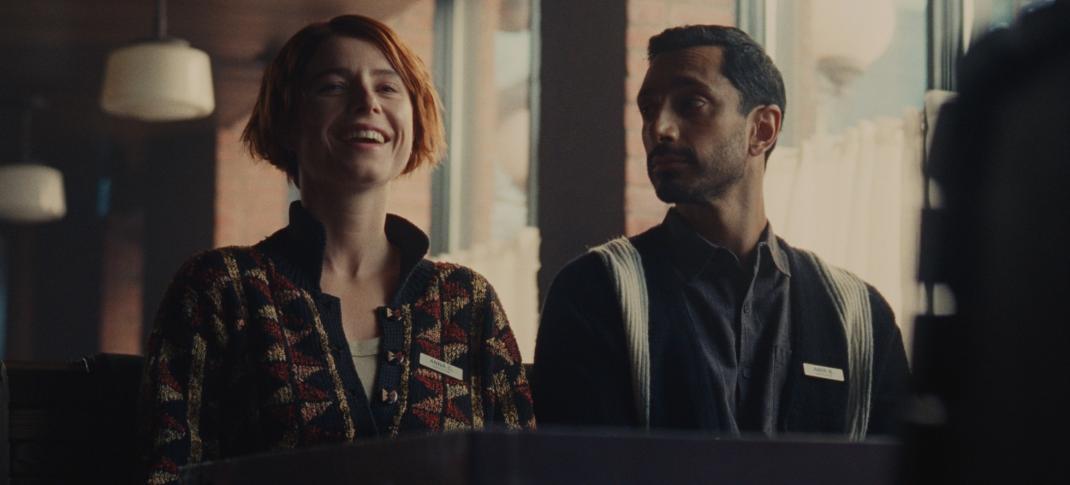 As the Venice International Film Festival winds down across the pond, the Toronto International Film Festival opens to the north. Known as TIFF, the festival is expected to debut some highly anticipated U.K. productions, including One Life, a clear Oscar bait contender biopic of British humanitarian Nicholas Winton, famous for smuggling Jewish children from Europe and starring Anthony Hopkins (King Lear) and Johnny Flynn (Emma). However, streaming producers are also bringing awards contenders, including Apple TV+, which will debut the Jessie Buckley-Riz Ahmed science fiction romance Fingernails.
The Irish-born Buckley and Biritsh-born Ahmed are previous Oscar nominees, Buckley for The Lost Daughter and Ahmed for The Sound of Metal. The director, Christos Nikou, is also an awards circuit favorite. However, the film's plot is just creepy enough that it's landing a spooky season-timed release, with the film hitting theaters for Halloween weekend and streaming for subscribers a week later.
Described as "set in an uncanny future — or perhaps a slightly alternate present where cellphone technology is nowhere to be found," it features a couple who have been certified as "True Love" only to find that perhaps their hearts have other ideas. TIFF describes the film as "a surreal allegory commenting on our desire for certainty and our reliance on technology."
Apple TV+ released the film's first clip ahead of the Toronto premiere, highlighting the film's dark comedy leanings.
It's just a feeling. Try to hold it in.

Enjoy this first look at Fingernails, a new Apple Original Film starring Jessie Buckley, Jeremy Allen White, and Riz Ahmed. pic.twitter.com/fU7dnDiUDp

— Apple Original Films (@AppleFilms) August 29, 2023
Here's the film's official synopsis:
Anna and Ryan have found true love. It's been proven by a controversial new technology. There's just one problem: Anna still isn't sure. Then she takes a position at a love testing institute and meets Amir.
The cast of Fingernails features Buckley as Anna, Jeremy Allen White (The Bear) as Ryan, and Ahmed as Amir as the central love triangle. Luke Wilson (Rushmore) rounds out the main roster as the head of the Love Testing Institute. The film is the second feature and first English-language film from Nikou, whose directorial debut was the critically acclaimed Apples. Fingernails is co-written by Nikou, Stavros Raptis, and Sam Steiner. In addition to Nikou, Fingernails is produced by Cate Blanchett, Andrew Upton, and Coco Francini for Dirty Films and Lucas Wiesendanger for FilmNation Entertainment. 
Fingernails will have its international debut on Tuesday, September 12, at the 2023 Toronto International Film Festival. That will be followed by a limited release in U.S. theaters on Friday, October 27, and will stream on Apple TV+ a week later on Friday, November 3, 2023.
---
By
for on September 9th, 2023
More to Love from Telly Visions