By
for on September 1st, 2023
The First 'Saltburn' Trailer Has Serious 'Brideshead Revisited' Vibes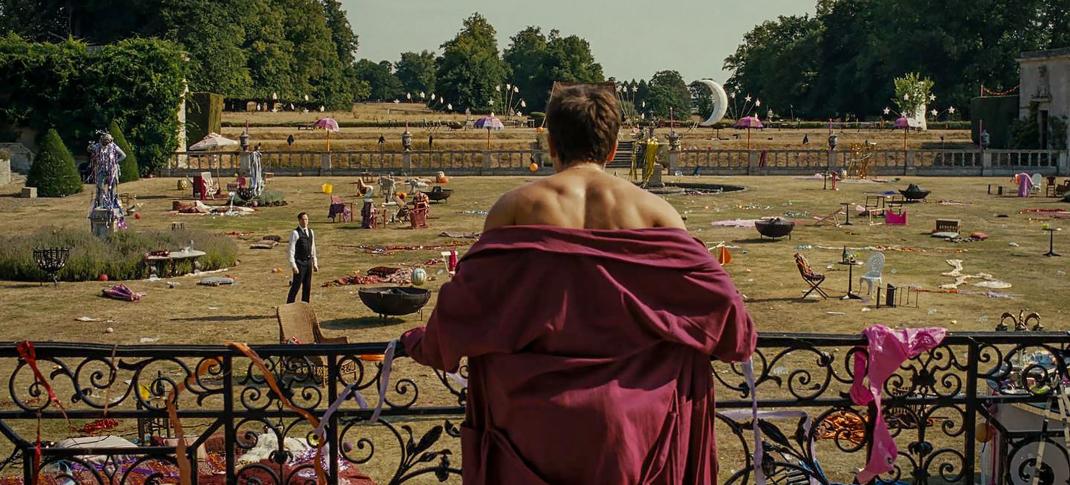 Despite the fact that we know relatively little about it, Saltburn is already one of the buzziest films of the year. And in truth, how could it now be? It's a perfect storm of intrigue --- a vague plot described in tempting buzzwords ("beautifully wicked tale of privilege and desire"), two up-and-coming young stars, and a red-hot director whose last project won an Oscar. And now, a sumptuous trailer, which still doesn't reveal a ton about the movie's larger themes, but will likely leave viewers desperate to find out.
The film is the highly anticipated sophomore directorial effort from Emerald Fennell, who Anglophiles likely know best from her acting roles on Call the Midwife and The Crown, but who snagged a Best Director Academy Award nomination and took home the Best Original Screenplay statue for her first feature, Promising Young Woman. And though Saltburn appears as though it will deal with a quite different subject matter, the trailer has a similar strangely foreboding feel.
Set in the mid-2000s --- which technically makes this a period piece no matter how old that fact makes some of us feel -- the film follows the story of Oliver Quick, a student struggling to find his place in the posh and well-connected world of Oxford University. That changes after he falls in with the captivating (and very rich) Felix Catton, who invites him to spend the summer at his family's massive estate called Saltburn for the summer. Oliver, apparently having missed the memo that no one who grows up in a house that has its own name is ever terribly stable, goes, and finds himself in a world of excess, debauchery, and the sort of dark, self-absorbed family drama that only ever seems to manifest among Britain's upper crust.
If all the stoic repression and barely concealed sexual tension on display in the film's trailer feels eerily familiar, it's probably because this is also basically the plot of Brideshead Revisited, or at least the first half of it, albeit with perhaps a slightly more sinister overlay. Not that that's a complaint --- if any contemporary filmmaker seems particularly primed to take a crack at a more modern-day re-do of one of the most famous period dramas of all time, it's Fennell --- and one can only hope Saltburn goes a bit further in making its messy subtext more clearly textual onscreen.
The film stars Barry Keoghan (The Banshees of Inisherin) and Jacob Elordi (Euphoria) as Oliver and Felix, respectively, alongside a talented supporting cast that includes Rosamund Pike (The Wheel of Time), Richard E. Grant (Loki), Alison Oliver (Conversations with Friends), Archie Madekwe (Les Miserables), and Carey Mulligan (The Dig).
Saltburn is written, directed, and produced by Fennell. The film will make multiple appearances on the Fall film festival circuit, including premiering at the Telluride Film Festival before going on to open the London Film Festival in October. It's currently slated to arrive in theaters on November 24.
---
By
for on September 1st, 2023
More to Love from Telly Visions