By
for on June 15th, 2022
Everything To Remember About 'Endeavour' Ahead of Season 8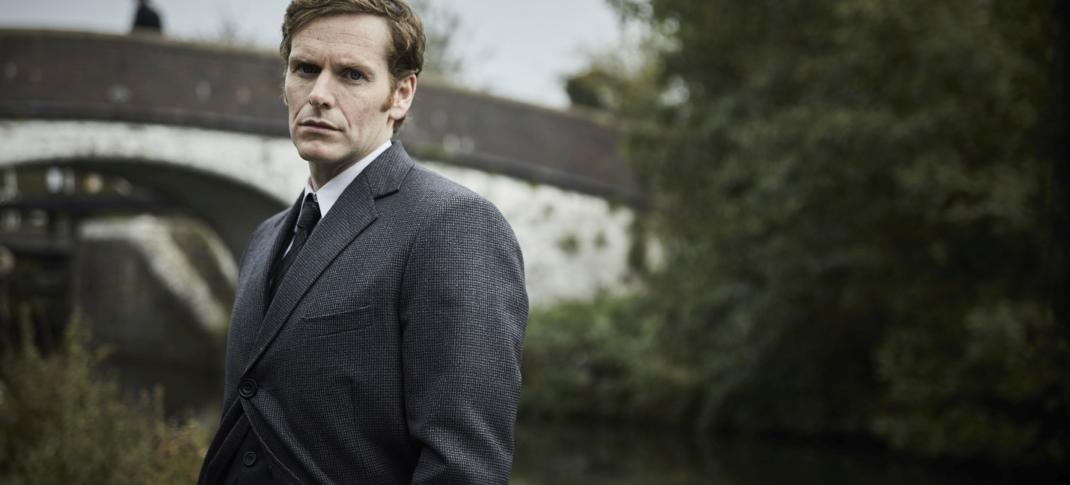 The prequel spinoff of Inspector Morse, Endeavour, will end with Season 9, which airs later this year in the U.K. and probably next year on PBS. Series creator Russell Lewis said at the time that the show had a ten-year plan, and though it will only be nine seasons when the show ends, this is the 10th anniversary of the program's debut, which began with the 2012 TV movie. But due to the delays from shutdowns and lockdowns, here in America, we're just now getting Season 8, two years after Season 7 aired in the summer of 2020. Let's rewind to go over where the series left off.
Endeavour's initial story was set in 1965, with Morse (Shaun Evans) helping on a double murder case in Oxford, where he was a student before becoming an officer. That brought him a transfer to Oxford City Police's Cowley Police Station, where he's been the bagman to Detective Fred Thursday (Roger Allam), rising to Detective Sargent to Thursday's Detective Chief Inspector. Along the way, Thursday's wife Winnie (Caroline O'Neill) semi-adopted Morse as an extra son, and their daughter Joan Thursday (Sarah Vickers) has been his long-harbored crush. Though Morse was pricky and paranoid, he impressed Police Chief Superintendent Reginald Bright (Anton Lesser) and became fast friends with pathologist Dr. Max DeBryn (James Bradshaw).
Season 6 brought major upheaval when Oxford's branch was merged with Thames Valley Constabulary as part of reconfiguring the policing charter. Bright was put out to pasture, Thursday demoted, and with no protection, Morse, who was never very good at politics, wound up busted down to a PC, while his fellow DS, Jim Strange (Sean Rigby), was promoted up. With Thursday struggling for money over losing the family savings, Strange took it upon himself to rectify the situation, playing internal politics and righting the ship by the end of the slightly expanded season, putting everyone back in their original positions of authority by season's end. Also, Morse asked Joan out and was turned down.
Season 7 started in 1971, with all the characters back in their familiar roles, save one. Joan Thursday left town, Morse moved on, falling for Violetta while on holiday in Venice. When an Italian man, Ludo, befriended Morse in Oxford, it should have been a clue. Nevertheless, Morse was stunned to discover Violetta was Ludo's wife. Despite his moral conscience, when Violetta arrived at Morse's place and threw herself at him, begging to rekindle their relationship, Morse couldn't say no, even though he felt guilty for betraying his new friend.
Ludo is Morse's only friend. Despite being put back together, Morse and Thursday are now on the outs, Morse arguing that Thursday is taking cases too personally and Thursday bristling at Morse's always-too-blunt handling. It gets worse when Morse suspects that Bright's wife, who died in a freak accident after a long bout of cancer and a lot of quack doctoring that did nothing but part fools from their money, may have been part of an insurance scam, distressing the grieving Bright. It reaches the point where both DeByrn and Strange stage an intervention, demanding the two behave professionally.
Along with these overarching plotlines, there was the case of Molly Andrews, a college student murdered on the towpath by the canal. That was compounded when Dr. Naomi Benford, who believed Molly had psychic visions, was also murdered. They wound up unrelated; Benford was killed by a colleague she turned down, while the Andrews case looked to be solved when her boyfriend, Carl (and Thursday's Number 1 suspect), was arrested. The second case delved into the late 1960s Nationalist movement and the 1971 general election when there was a murder at a popular Indian eatery. However, that turns out to be not politically motivated but emotionally motivated.
As for the last case, the Molly Andrews murder turns out to be unsolved when a second girl, Brigit, is killed in the same manner when Carl is freed. But then a third body, Petra, turns up while Carl's in jail, indicating a serial killer. But that's all a red herring, as it is Carl doing the murders; the Petra one was just a copycat. (Thursday discovers this at the risk of his own life but is saved by Morse.) Meanwhile, Morse pieces together several freak accidents, and Bright's wife's death are all part of a major insurance scam perpetrated by someone who buys policies from those desperate for money like the Brights were and then kills the person the policy is on. 
The person buying up the policies turns out to be Ludo, who is already holding Morse's affair with Violetta over his head. When Ludo escapes the country to Venice, Morse tracks him, leaving Thursday behind. He and Ludo meet after dark, and Ludo attacks Violetta, killing her. After she dies in Morse's arms, he races after Ludo, who would have probably killed him, had Thursday not shown up right then. Thursday repays Morse's saving him from Carl by shooting Ludo, whose body falls into the waters of Venice.
Endeavour Season 8 will pick up in 1972, as Morse tries to get over Violetta by diving into the bottom of a pint while he and Thursday try and pick up the pieces of their fractured working relationship. The new season premieres on most PBS stations Sunday, June 19, 2022, at 9 p.m. ET. All three episodes will be available to watch as a binge starting the same day on PBS Passport. As always, check your local listings.
---
By
for on June 15th, 2022
More to Love from Telly Visions