By
for on May 23rd, 2022
'Endeavour' Will End With Season 9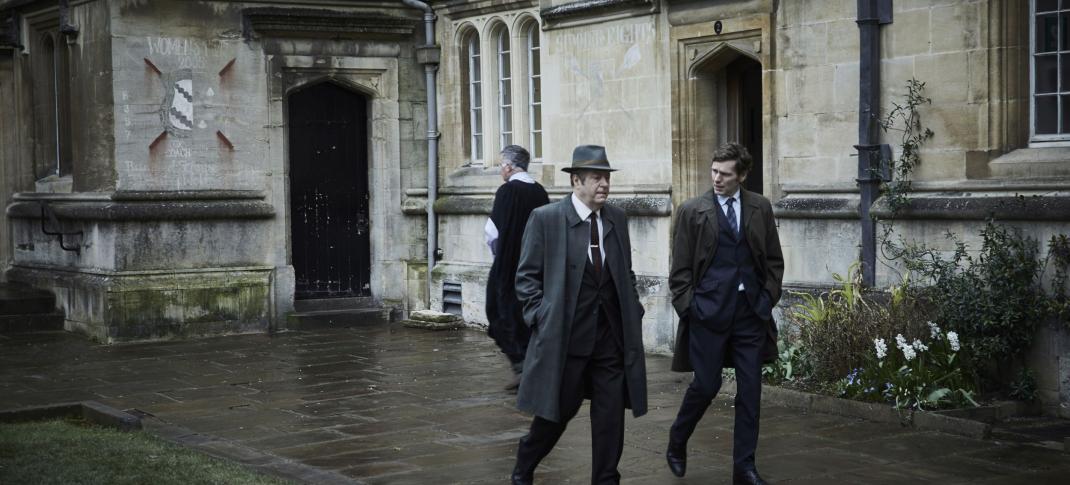 After two years away from American televisions, Endeavour is finally returning next month, debuting a new three-episode season starting Sunday, June 19. The Inspector Morse prequel spinoff has also already been renewed, and Season 9 is currently filming, assuring PBS viewers that there will be more for 2023. Unfortunately, fans will have to brace themselves because those will be the final episodes of the spinoff series. According to ITV and PBS Masterpiece, which co-produced the series, the show is finally reaching its conclusion.
That Endeavour lasted this long was something of a miracle. The original spinoff of Morse, Inspector Lewis, was seen as the heir to the show's legacy and functioned as a reversal of the original series formula. Morse (the late John Thaw) was the prickly intellectual Detective Inspector, and Lewis (Kevin Whately) the plain-spoken copper learning at his feet. Now DI Lewis, still a man of common sense, was saddled with a pretentious intellectual Detective Sargent, Hathaway (Laurence Fox), who needed to be taught some common sense.
Endeavour, set in the early 1960s when Endeavour Morse (Shaun Evans) first arrives in Oxford as a young policeman, was the same formula as Lewis, with Morse now the pretentious intellectual to Detective Inspector Thursday's (Roger Allam) common sense boss. Because it was similar to Lewis, it was considered a one-off, a TV film created to celebrate Morse's 25th anniversary in 2012. When the film became a massive hit, ITV extended it into a series. At 33 episodes (well, 32 episodes and a feature-length movie), Endeavour has run as long as both preceding shows (Morse and Lewis each hit 33 installments.) Next year's final season will take the show to 36, making it the longest-running of the three series.
According to Deadline, Masterpiece Executive Producer Susanne Simpson said, "Endeavour has been one of our most beloved Masterpiece series. Though we hate to see it end, we have been so proud to present this wonderful series to our viewers." 
Damien Timmer, who executive produces the series, was more effusive:
Endeavour has been a real labor of love for all of us, and we salute Russell Lewis for his extraordinary achievement in chronicling Endeavour Morse's coming of age across 72 hours of TV. Russell [Lewis, the script writer] always knew where he wanted the series to end, and that Remorseful Day is nearly upon us. We'd like to thank Shaun and Roger and all the other members of the Endeavour family on and off-screen, and the show's fans both in the U.K. and abroad. Russell has many surprises up his sleeve for the final three films, with the return of some familiar faces and new challenges for Endeavour and Thursday to face before the final goodbye.
Considering that Season 9 takes the show up to 1972, and the first episode of the original Inspector Morse was set in 1986, the two shows were beginning to look like they might accidentally run headlong into each other. (And Evans' youthful look also was going to have to age very suddenly to catch up to Thaw in 15 years' time.) In short, this is probably the right time to end the show, especially with the episodes debuting in 2022 on ITV, marking a decade on the air in the U.K. (The episodes will probably not debut over here until 2023, despite the technical anniversary.)
Endeavour Season 8 premieres on PBS on Sunday, June 19, at 9 p.m. ET on most PBS stations, and all three episodes will be available to stream on Passport starting that day. As always, check your local listings.
---
By
for on May 23rd, 2022
More to Love from Telly Visions