By
for on August 10th, 2019
'The Durrells in Corfu' Will Air Its Final Season This September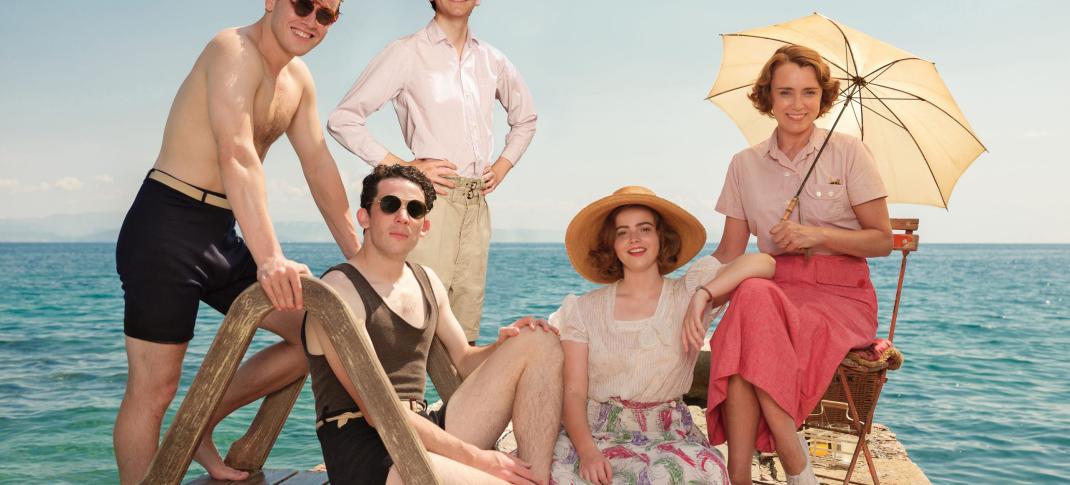 Mark your calendars, The Durrells in Corfu fans. The end is, officially, nigh.
The fourth and final season of the heartwarming family drama is coming to Masterpiece this Fall, and will kick off on Sunday, September 29.
 It will air immediately before the final season of Poldark, so basically get ready to feel a lot of sad and bittersweet emotions this autumn. (And maybe get the Kleenex ready.)
Details on the Durrells' fourth and final season are fairly sparse at present, but this synopsis from the ITV website helps give some context about what to expect as we all gear up to say goodbye.
Following the events of the last series, the future is looking bright for the Durrells, with all of the family channelling their heartbreak in different ways. Choosing to keep herself busy, Louisa has opened the doors of the family villa as a guest house, but with Basil as their only paying guest, the business is still to find its feet and customers. 

Meanwhile, Larry, struggling to get his risqué Black Book published, is enjoying the love of two ballet dancers, whilst heartbroken Leslie has thrown himself back into his job and shooting. True to form, Gerry continues to collect animals, ambitiously planning to open a zoo with a new owl and some lemurs joining the menagerie, and Margo seeks a new challenge, starting her own beauty salon.
Masterpiece released an official U.S. trailer for the final season, which highlights everything we've come to expect from the show, including gorgeous scenery, quirky family drama, and, of course, random animals.
Watch the teaser trailer for Season 4 below:
As you can probably tell, the entirety of the main cast will be back for this last hurrah, including star Keeley Hawes, who will reprise her role as family matriarch Louisa Durrell. Josh O'Connor, Callum Woodhouse, Daisy Waterstone and Milo Parker are all back as her children. And yes, before anyone asks, Alexis Georgoulis is returning as Spiro.
Will he and Louisa finally work things out between them before the credits roll?
Are you looking forward to The Durrells in Corfu's final season? Sad to see the family wrap up their story this season? Let's discuss in the comments.
---
By
for on August 10th, 2019