By
for on March 27th, 2019
The 'Downton Abbey' Movie Posters Are Expecting You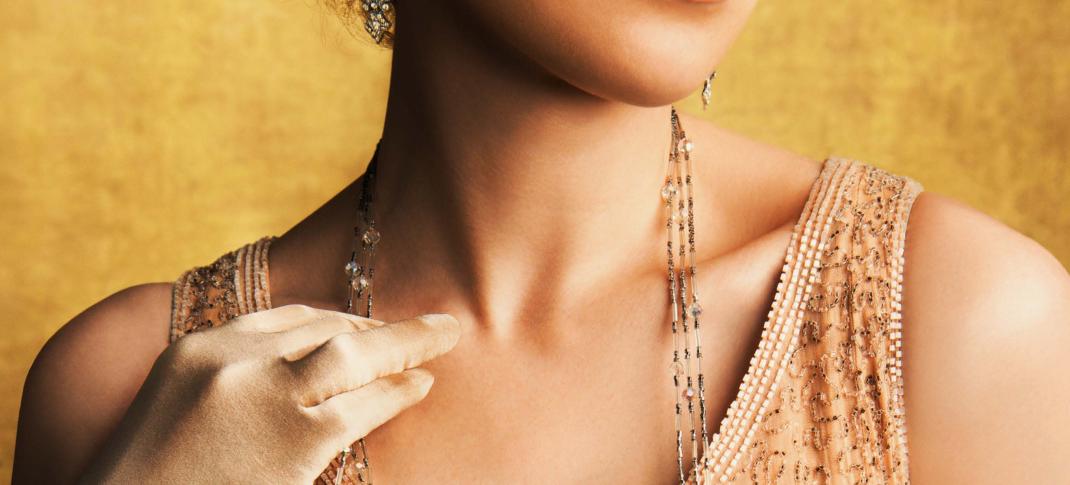 Spring has arrived and with it increased anticipation of the upcoming Downton Abbey movie. Since filming ended in December, there hasn't been much in the way of promotional material. A short teaser arrived ahead of Christmas, attached to the wide release opening of Mary, Queen of Scots, also produced by Focus Features. There have also been a few pictures on Instagram and Twitter, but mainly the production is daintily biding its time until the proper moment to begin rolling out the adverts.
That time is apparently now, as the first four posters for the film have gracefully arrived this week, featuring characters from both upstairs and downstairs getting ready to greet their audience.
Perhaps it will not surprise anyone that the two from Upstairs feature Lady Edith (Laura Carmichael) and Lady Mary (Michelle Dockery), clearly dressing for dinner.
As for Downstairs, it's pretty obviously Barrow (Rob James-Collier) in the first image with the injured hand, polishing the crystal stemware in his new role as Butler, having returned to Downton and taken over the position from Carson (Jim Carter), who is slowly being pensioned off. As for the other, I'm guessing it's Andrew (Michael Fox), but the way the neck cuts off, it's hard to tell.
The creator of Downton Abbey, Julian Fellowes, is also the man behind the screenplay and veteran TV director Michael Engler, who shot four episodes of the original series, including the final Christmas Special, helmed the film. Though there is no official synopsis as yet, the movie is said to be set in autumn of 1927, 18 months after the television series finale. Mary was already pregnant at the end of the Christmas special, so we know she'll have a second child to deal with, and Edith will even have had time to have a second child, should she decide to do so. Tom Branson (Allen Leech) is still close by too, working with Mary's husband Henry (Matthew Goode) on their car business, and pushing the family along into the world of modernization.
Speaking of, Lady Mary is still the matriarch of Downton, via her son's stance as the new Earl when Lord Grantham departs this earth, as fiercely independent as always. Lady Edith, on the other hand, has her hands full now that she's the wife of the Marquess of Hexham, aka Bertie (Harry Hadden-Paton). Her job is running Brancaster Castle, a much larger and grander estate than Downton ever was, with far stricter protocols than her family observed. Considering this is the period when great houses like Downton and Brancaster struggled to find footing in an ever-modernizing world, she also has a much bigger project than Mary to keep it going.
Also returning for the film: Hugh Bonneville, Brendan Coyle, Kevin Doyle, Joanne Froggatt, David Haig, Geraldine James, Simon Jones, Phyllis Logan, Elizabeth McGovern, Sophie McShera, Tuppence Middleton, Stephen Campbell Moore, Lesley Nicol, Kate Phillips, Maggie Smith, Imelda Staunton, and Penelope Wilton.
The Downton Abbey movie will arrive in theaters on Sept. 20, 2019. 
---
By
for on March 27th, 2019
More to Love from Telly Visions