By
for on December 12th, 2018
'Downton Abbey' Movie Wraps Filming: Here's Everything We Know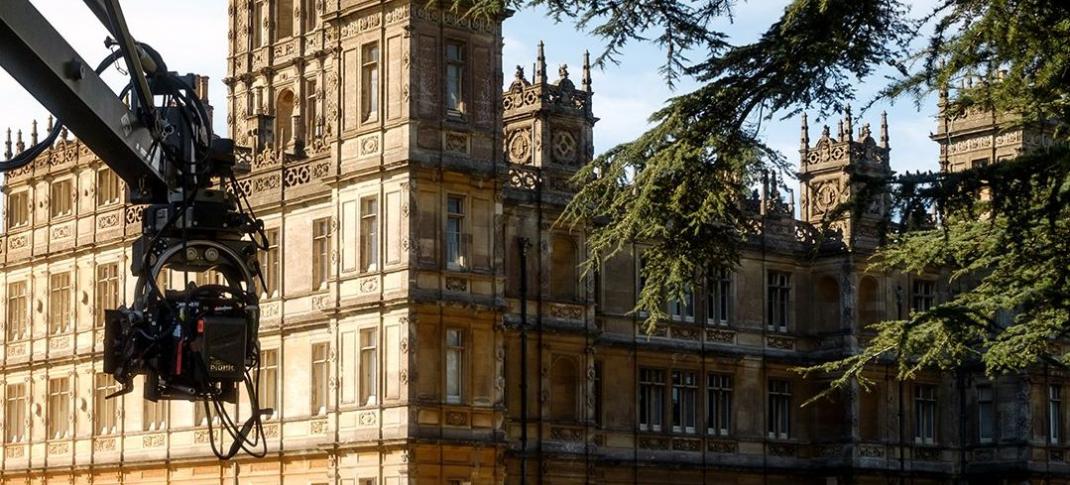 The Downton Abbey movie has officially wrapped filming, allowing everyone in the cast to head home for the holidays, and the Carnarvons to have their home back in time for Christmas. One of the reasons the popular show was able to make a big screen adaptation happen was its short filming window, designed to accommodate the entire cast, many of whom have moved on to movies and other shows on UK television. And in return, nearly the whole cast came back for this film too, Lily James is the only actor whose character is still alive who did not return. 
For some fans, the fact that Maggie Smith would be back once again as the Dowager Countess Violet Crawley seemed surprising, as her character was already getting on in years by the series finale in 2016. But according to Allen Leech, who plays the Grantham family's son-in-law Tom Branson, much like the TV show's later seasons, the movie doesn't actually make much of a time jump.
Speaking to Sunday Brunch, he revealed it's not even been a year for the Granthams since everyone last saw them:
It picks up not too long after the series ended. So, time-wise, I think we're eight or nine months after. The only problem is all the actors are now three years older – it was a pretty heavy eight months!
According to Phyllis Logan, who plays housekeeper Elise Hughes, everyone was happy to return, though she personally could have done without the corset. During her appearance on ITV's Loose Women, she suggested the film will span a longer time than the show's later seasons did, saying the storyline "spanned a couple of years." She also said this year functioned somewhat like just another yearly reunion with the cast.
We had sort of seen each other, quite a few of us, over the years. We try to have a Downton Abbey reunion maybe every November, December time, we try, and whoever can come, comes. So we had seen each other here and there. But to be back on the set, to be up there at the castle, it was just amazing.
Penelope Wilton, who plays Isobel Crawley, Violet's best friend and best foil, says the film features some great scenes involving all the players. Speaking to Good Housekeeping UK, she said:
Hopefully, people will enjoy the film... It has some very good set pieces in it, and when I say that there's big scenes with a lot of people involved. It's been very nice [to reunite with the cast], and it's been much shorter, so instead of seven months it was nine weeks, and it was very nice to see everyone again... The people [fans] outside feel the pressure more than we do. If you do a film, you do the script that you're given. And we know each other, so we have a great shorthand with one another other. So it makes working together very nice.
As for actual content from the upcoming film, just before Thanksgiving, The Today Show got a sneak peek behind the scenes at Highclere Castle. There are lots of little goodies hidden away here, especially in the hair and costume departments. Plus there are interviews with Phyllis Logan as well as Michelle Dockery (Lady Mary Crawley), Joanne Froggatt (Anna), Jim Carter (Carson), Elizabeth McGovern (Countess Cora Crawley) and Hugh Bonneville (Robert Crawley, Earl of Grantham). 
And when filming wrapped, the Downton Abbey social media team also posted a few teaser snippets from the set, including Laura Carmichael (Lady Edith) in a lovely headpiece. Check out the video:
143 unforgettable scenes, 50 wonderful days, 1 glorious film.#DowntonAbbeyFilm. It's a wrap! pic.twitter.com/hUZPGP2LUZ

— Downton Abbey (@DowntonAbbey) November 30, 2018
The Downton Abbey movie will arrive in theaters worldwide on September 13, 2019.
---
By
for on December 12th, 2018
More to Love from Telly Visions