By
for on November 29th, 2020
'Doctor Who' Festive Special Trailer Features Dame Harriet Walter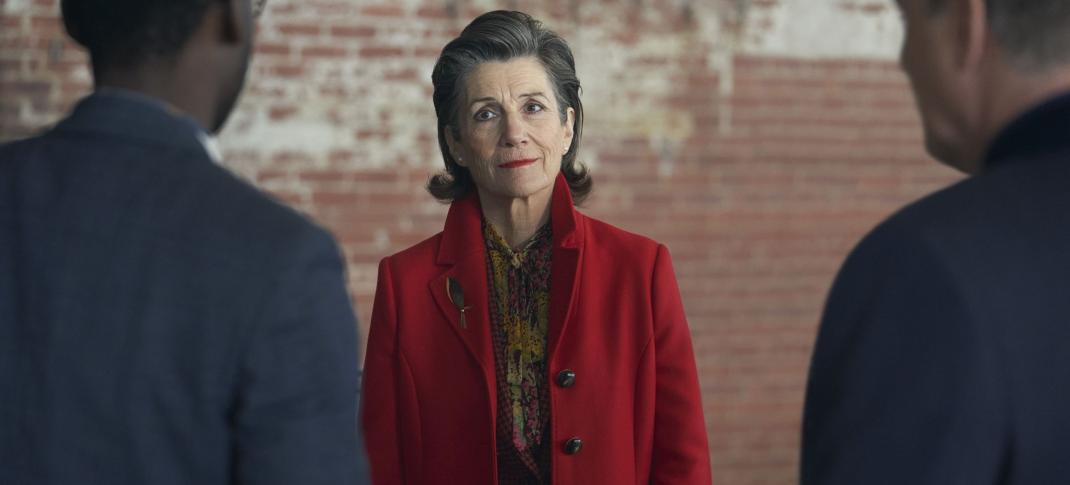 The old saying goes, "Christmas Comes But Once a Year." So too does the Doctor Who holiday special. A dose of Who for the holidays has been a staple of the franchise since the mid-aughts reboot. Under the direction of showrunner Chris Chibnall, the Christmas specials have migrated off the Christian holiday down the calendar to New Year's Day, creating a new tradition. Heading into 2021 won't change that either, as this year's "Festive Special" will debut on New Year's Day, Friday, Jan. 1, 2021, on both BBC One and BBC America.
The "Festive Special" has been teased since the Season 12 finale, with a promise that the Doctor would return in the very Whovian named "Revolution of the Daleks." But there's been little in the way of spoilers, other than it being "an epic and emotional feature-length episode." All fans have known for most of the year is the Doctor (Jodie Whittaker) will still be locked away in the Judoon prison, while her fam — Yaz (Mandip Gill), Ryan (Tosin Cole), and Graham (Bradley Walsh) — will be back on Earth, wondering if she'll ever return.
The good news was that fan favorite character Captain Jack Harkness (John Barrowman) would return as a catalyst, taking on a Torchwood-like role to help bring the Doctor and her fam back together. But wait, there's more. The new, full-length trailer has arrived, stuffed with guest stars and plot points. And Daleks, natch.
The synopsis reads as follows:
Viewers last saw the Thirteenth Doctor at the end of season 12, where her fate was left hanging in the balance as she was locked away in a high-security alien prison with no hope of escape. In the upcoming New Year's Day special, Yaz, Ryan, and Graham are far away on Earth and having to carry on with their lives without her. However, they soon discover a disturbing plan forming. A plan which involves a Dalek. How can you fight a Dalek without the Doctor? Even with Captain Jack's help, the gang are set to face one of their biggest and most frightening challenges yet.
As fans will recall, this is Jack's second time coming back since his exit in Season 4's "The End of Time," which was the final Tenth Doctor (David Tennant) episode. But he's not the only returning character. Chris Noth is also back as Jack Robertson from Season 11's "Arachnids in the U.K." He's also got a new assistant from the looks of it, in the form of Nathan Stewart-Jarrett (Misfits). Both Captain Jack and Robinson have dealt with the fam before, so seeing these pairs sans Doctor will be a lot of fun.
But the real news is there's a new politician standing in front of Number 10, played by Dame Harriet Walter (Killing Eve, Belgravia, The Spanish Princess, +100s more). More importantly, she's bringing some defense drones to patrol London's streets. (Loving the LED blue on the Daleks, how about you?)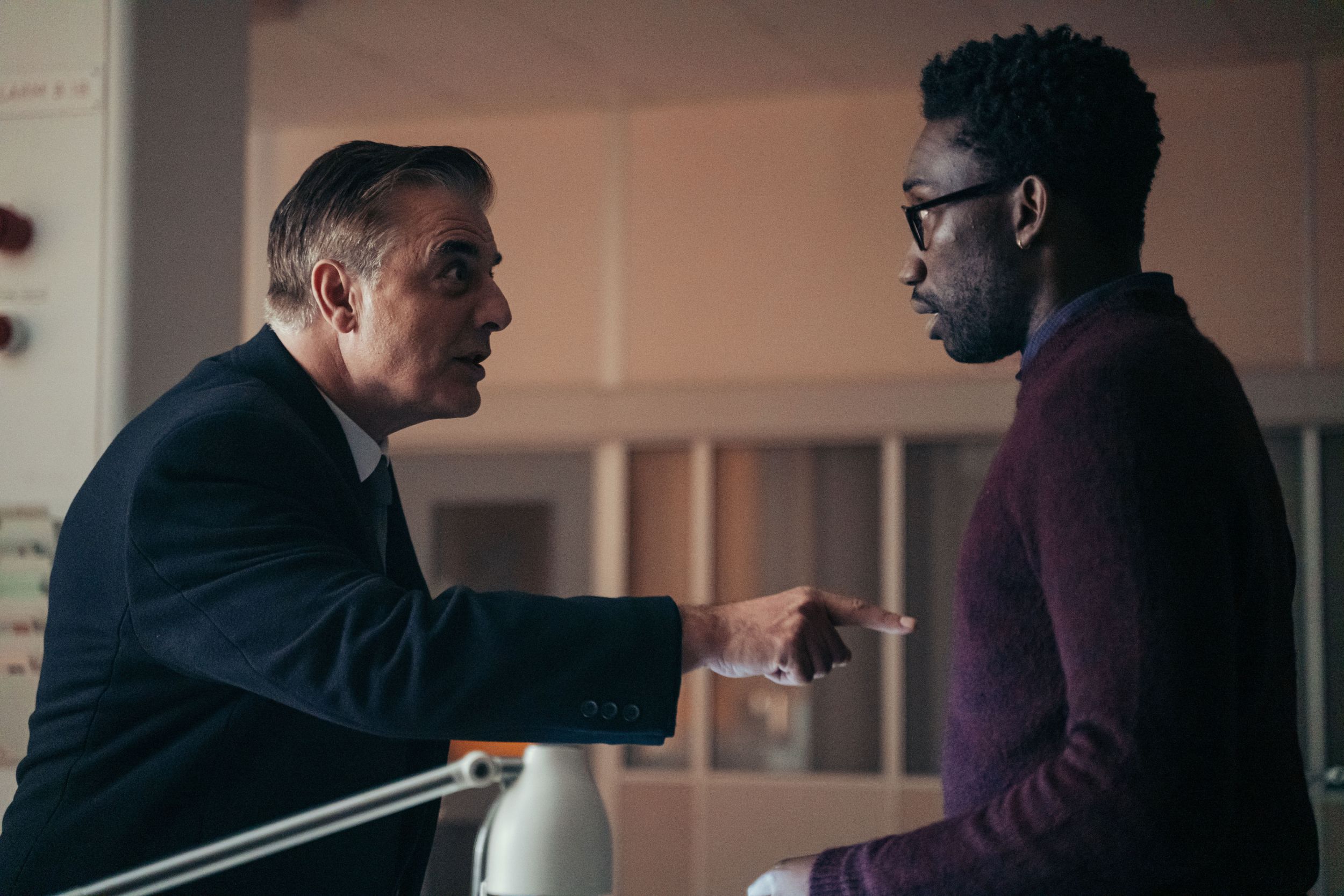 Along with the trailer, Chibnall released a statement saying he can't wait for fans to see the episode.
We've crammed this year's Doctor Who special with an explosion of extraordinary acting talent. Where else would you get British acting royalty, a globally renowned US screen star, an (inter)national treasure of stage and screen, and one of Britain's hottest young actors — just in the guest cast! Put those together with Jodie Whittaker, Bradley Walsh, Mandip Gill, and Tosin Cole (and Daleks! Did I mention Daleks!) — and you get a cast to be exterminated for. And things will explode. Promise.
For the pedantic nerds, we should note this episode is currently listed as part of "Season 12," making it technically the second Season 12 New Year's Special. (The first, "Spyfall Part 1," was a New Year's special in name only since, in reality, it was the first half of the Season 12 premiere.) Call it a Happy Who Year, one bringing hope this will be better than the last. If nothing else, rescuing the Doctor from her Judoon prison has to be a positive sign going into the new decade.
Doctor Who's New Year's Day special "Revolution of the Daleks" premieres on Friday, Jan. 1, 2021, at 8 p.m. ET on BBC America.
---
By
for on November 29th, 2020
More to Love from Telly Visions