By
for on June 10th, 2020
'Doctor Who' Star Confirms Next Holiday Special Already Shot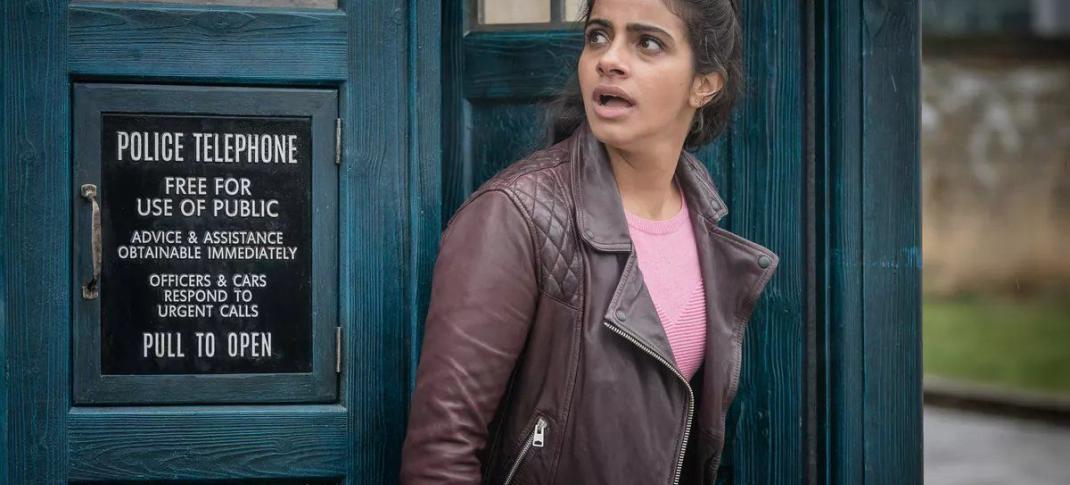 Finally, some good news. No matter how much the coronavirus pandemic may disrupt global filmmaking and production around the world, one thing seems is positive: We will still likely get a new Doctor Who episode at the end of the year. 
In a new interview with Entertainment Weekly, Doctor Who star Mandip Gill confirms that the series' next festive special - hinted at during the final moments of Season 12 earlier this year - has already been filmed, and was completed prior to the pandemic-mandated shutdown of pretty much all filming on, well, anything earlier this year.   
"I can confirm that," said Gill. "There is a festive episode. We happened to be quite lucky and fit it in, so that will be exciting."
Entitled "Revolution of the Daleks," the episode doesn't have an official premiere date as yet but since both previous holiday episodes during the Chris Chibnall era - the special "Resolution" and the premiere episode of Season 12 called "Spyfall, Part One" - both aired on New Year's Day, that seems like a pretty safe bet. 
The Doctor will return this holiday season in "Revolution of the Daleks". #DoctorWho pic.twitter.com/zxdmqZqjJL

— Doctor Who on BBC America (@DoctorWho_BBCA) March 2, 2020
The special will see the return of the Doctor's oldest and most-feared enemies, though that's pretty much all we know about the episode's story at this point. One has to assume it will pick up from the end of the season finale, and deal with both the reasons for Thirteen's imprisonment and how the Doctor will (inevitably) get out of this maximum-security Judoon jail, as well as what's happening with the companions back on Earth. But Daleks! Back! Yay! (I realize not everyone enjoys the Daleks as adversaries as much as I do, but I think they're just better generally than the Cyberman, at least while the show keeps giving them the same stories over and over.)
Gill plays companion Yasmin Khan on the show and was ostensibly chatting with EW to promote the release of Season 12 on DVD and Blu-ray this week. She shared a few fun tidbits about Season 12 filming along the way, including that her favorite episode was the two-part premiere installment "Spyfall". The episodes filmed in South Africa and featured the debut of Sacha Dhawan as The Master, both aspects that Gill called "absolutely amazing". It's a charming interview, and worth your time to read in full. 
Doctor Who will return for a holiday special at some point later this year and Season 13 is still slated for a 2021 premiere, though that's likely to be later in the year rather than sooner, thanks to the coronavirus.
Are you looking forward to new Doctor Who? What would you like to see when the show returns? Let's discuss. 
---
By
for on June 10th, 2020
More to Love from Telly Visions