By
for on March 18th, 2022
'Doc Martin' is Officially Filming Its Final Season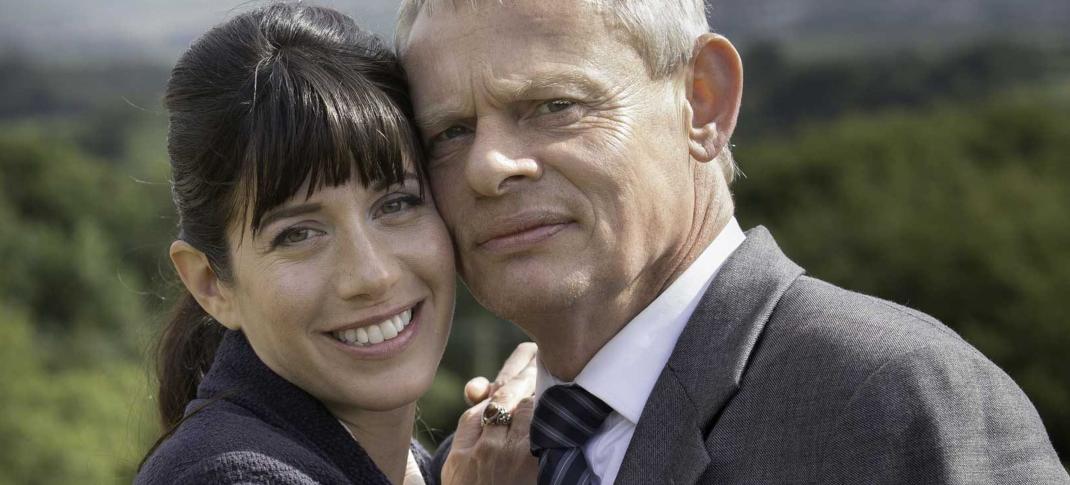 Medical dramas are notoriously hard to kill. It's partly the nature of the beast — the hospital setting lends to an ensemble cast; people can come and go easily without breaking stride. Once the series is proven to work without the original lead (like Call The Midwife), it can run forever, as long as the show isn't named after that character. That brings me to Doc Martin, a show that has outlasted one of my marriages, two of my careers, three of my living situations, and four of my cats. The driving force behind the medical dramedy is Martin Clunes, who has played the lead character, Dr. Martin Ellingham, the GP with a brusque bedside manner and a phobia of blood, since 2004. But now he's ready to hang it up.
ITV confirmed the news last month as production for the tenth and final season got underway. It basically confirmed what fans already had heard from director Nigel Cole back in April 2020, that when the show was able to get back on its feet, the following season would be the last. But with ten years of episodes and a massive following, the Doc will not disappear into that good night without fanfare. ITV also confirmed production company Buffalo Pictures will be making a Christmas special as a final farewell to Doc Martin. There will also be a documentary for ITV, in production under the working title Doc Martin – A Celebration.
In a statement, Martin Clunes said it was the right time for the show to be put to bed:
"I have loved going to Cornwall to make Doc Martin over the last 18 years, and I have looked forward to returning to this beautiful county this year for the tenth and final series. The people of Cornwall, and Port Isaac in particular, have always been so helpful to us when we are making the series. We have some great storylines for the new series and for the Christmas special, which I hope Doc Martin fans will love. I shall miss Cornwall and all the lovely people we have worked with. But it is the right time to say farewell to the Doc and Portwenn." 
Here's the final season synopsis:
At the end of Season 9, the Doc decided that after having his medical career scrutinised by the General Medical Council because of his blood phobia, he would resign from being Portwenn's GP. This final series sees the Doc making efforts to overcome his phobia and beginning to question whether he made the right decision about resigning. He and Louisa have also welcomed a baby daughter, Mary Elizabeth, a sister for four-year-old James Henry. With Louisa pursuing her new career as a child counsellor in his old surgery, the Doc is left literally holding the baby and indulging his hobby of repairing clocks on the kitchen table. But does he really want his old job back?
The full cast will return for the final season, starting with Clunes as the titular Doc and Caroline Catz as his wife, Louisa Ellingham. The show will also see the returns of Dame Eileen Atkins (Aunt Ruth), Ian McNeice (Bert Large), Joe Absolom (Al Large), John Marquez (PC Joe Penhale), Jessica Ransom (Morwenna Newcross), and Selina Cadell (Mrs. Tishell). There has been talk of a possible spin-off series, but nothing has been confirmed.
Doc Martin Season 10 does not yet have a release date on ITV. However, it is expected to air in 2022, with the Christmas special and documentary arriving in time for the holidays. Currently, all nine seasons are streaming on Acorn TV, and fans assume Season 10 will end up there, too, though that is not yet confirmed.
---
By
for on March 18th, 2022
More to Love from Telly Visions