By
for on March 30th, 2022
Disney+ To Revive 'The Full Monty' As A Series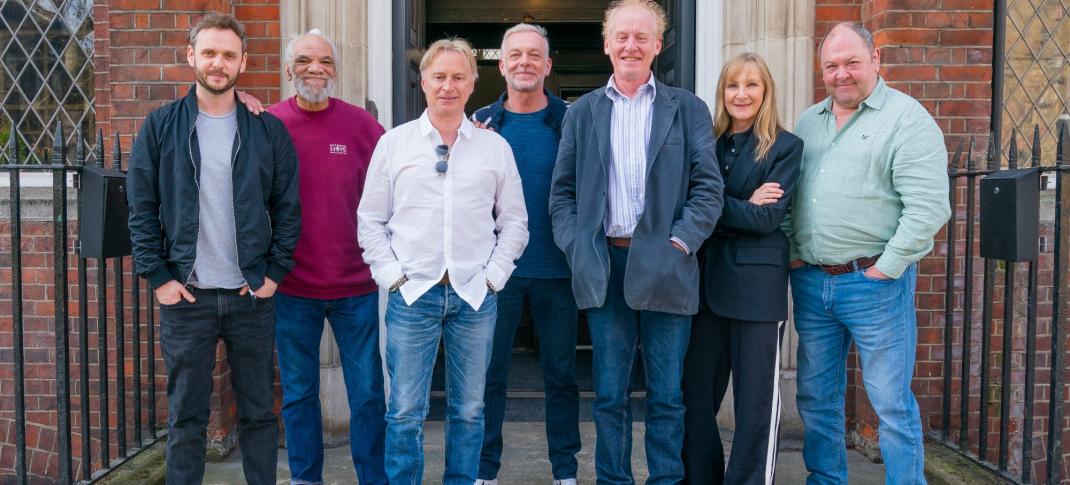 Disney+ recently made a radical adjustment to its programming standards in the U.S., putting serious parental controls in for the first time. Now a second radical change is coming to the streaming service, in the form of British programming mainstream audiences might actually want to watch, starting with a brand new The Fully Monty TV series. Set 25 years on from the original movie, the new limited series is bringing both British sensibilities and some promised male nudity to the family-friendly channel.
Those who follow British TV on streaming know that Disney+ has never been one of the necessary streaming services to watch British programming. Disney's other streamer, Hulu, has quite a bit of British content, both in its vast library of older shows and co-production deals with BBC 3 and other networks. However, besides The Beatles documentary, a few Disney Nature shows pulled from the BBC Attenborough library, and British actors doing American accented superheroes in the Marvel Cinematic Universe, there's not been much for an anglophile on an American-focused company streaming service, until now.
The original 1997 film The Full Monty was a surprise hit in the U.S. when released. Centered around six unemployed steelworkers in Sheffield, the plot revolved around Gaz, who desperately needed to pay alimony to see his son. The group forms a male striptease act to raise money. The Full Monty went on to win the 1997 BAFTA Award for Best Film and garnered four Oscar nominations. It has also been adapted into a stage play, and an Americanized hit musical, where the steelworkers are from Buffalo, NY. The latter was nominated for nearly a dozen Tonys. 
The new series will be set in Sheffield, in the present day. Once again, it will focus on the problems of working-class people who fall through the cracks of the U.K. safety net. The synopsis mentions "crumbling healthcare, education and employment sectors, exploring the brighter, sillier and more humane way forward where communal effort can still triumph over adversity."
The original film starred Robert Carlyle (Cobra) as Gaz, with Mark Addy (Game of Thrones), Steve Huison (Scott & Bailey), Tom Wilkinson (Sense and Sensibility), Paul Barber (Matchmakers), and Hugo Speer (Father Brown) as his performing buds. The Disney+ series states that most of the original cast will return, including Carlyle, Wilkinson, Addy, Huison, Barber, along with Lesley Sharp (Before We Die), who played Addy's wife, Jean and William Snape (Gentleman Jack) who played Gaz's son, Nathan. Though the press release included no other names, the show will also introduce "a new cast of children and grandchildren of the returning characters."
The original film's Academy Award-winning screenwriter Simon Beaufoy (Slumdog Millionaire) will pen all-new series episodes and reunite with original producer Uberto Pasolini (Nowhere Special) to executive produce. Original director Peter Cattaneo will not return. Instead, Andrew Chaplin (Alma's Not Normal) and Catherine Morshead (No Offence) will helm the new series.
The Full Monty does not yet have a release date or episode count, but filming has begun for the production, so it will likely arrive on Disney+ in early 2023.
---
By
for on March 30th, 2022
More to Love from Telly Visions