By
for on May 17th, 2017
Dark Angel and Our Obsession with Serial Killers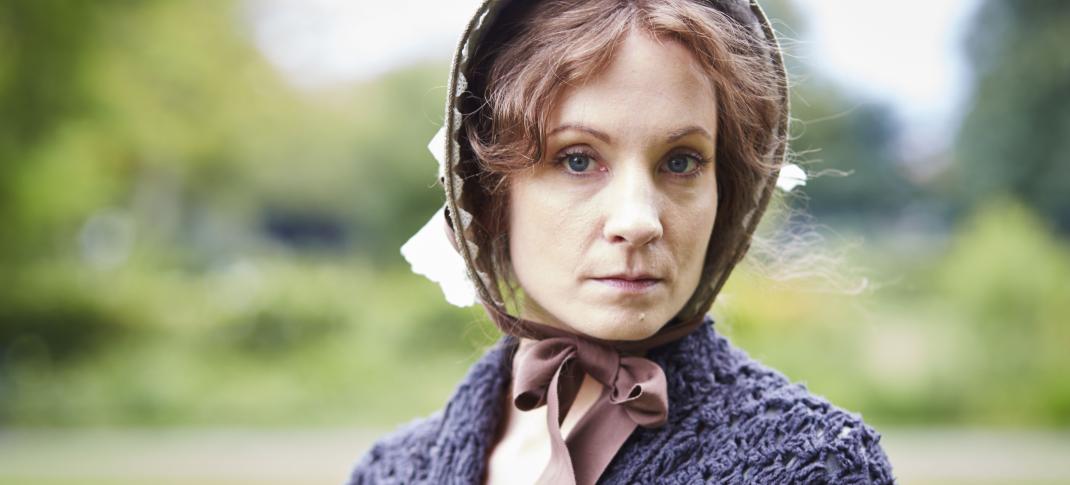 This Sunday, PBS will air the BBC's production of Dark Angel, which focuses on the life of Mary Ann Cotton, one of the 19th century's most prolific serial killers, and one that you've mostly likely never heard of.
What drives a killer to take the lives of those around them? This is a question that has an entire subgenre of entertainment devoted to it, from true crime novels, to Lifetime movies, to tevision specials on the Discovery Channel to podcasts like Serial. But most of these focus on male killers -- your John Wayne Gacys, your Ted Bundys, your Jack the Rippers. But this weekend, Masterpiece presents a dramatic miniseries that focuses on one of the lesser known serial killers of the 1800s, Mary Anne Cotton, whose death count may in fact be higher than any of those mentioned above. 
I say may because in truth, we don't know how many Cotton (the "Dark Angel" of the title) killed over her lifetime. Her drug of choice was arsenic, which is partly why no one can be sure how many of the deaths around her (and there are a startling amount, 21 at least) were by her own doing. Her killing spree, which lasted somewhere on the order of twenty years, coincided with dual outbreaks of cholera and typhoid, both of which cause the exact same symptoms of gastric and intestinal distress as arsenic poisoning. Some of those deaths which occured around her in the early years -- including several of her own children -- might have been due to the outbreak, and not  poisoning. But the truth is we can't be sure. Indeed most of her victims --including her first two husbands, which we know she killed -- were intially diagnosed with having died of cholera or typhoid, or a combination of the two.
What drives a woman to embrace the madness and kill all those around her? In Cotton's case, there was clear monetary gain, as all of her husbands had life insurance policies, some of which were worth half a year's wages. Her children too, had small policies, which she picked up each time one of them dropped off. Cotton was someone who lived beyond her means as best as she could for a working class woman, trying to get beyond the life of a miner's wife that she would have otherwise been condemned to, and offing her children left and right rather than keeping on these extra mouths to feed. (Over the course of her life, Cotton gave birth to 13 children, only two survived.)
Originally broadcast as two episodes on the BBC, PBS brings us Dark Angel as a single two hour movie this Sunday. The cast boasts a roster of A-listers from Call the Midwife's Penny Layden to Olivier winner Alun Armstrong. But the reason PBS is betting we'll tune in is that the title role of the "Dark Angel" is played by Joanne Froggatt, she who was themost beloved Lady's Maid in all of Downton Abbey, Anna Bates.
The recent confirmation of a "Return to Downton" movie coming in the next year or so is a reminder that most of the cast of the beloved series has not really been able to move on from the series in terms of finding new work. Of course, Dan Stevens is off starring in Disney films and an X-men series, but that's because he got out early. Same with Rose Leslie, who got herself a spot on Luther's final season. Michelle Dockery has managed to land Good Behavior, but most of the others are doing one offs, guest star turns or narration since the show ended.
One might argue Froggatt has played her cards right in having this be her first major production after Downton ended, since it so clearly plays against the expectations of her previous good hearted and pious character Anna. But personally, I see it as playing to the type. I never really bought that Anna and Bates were good people--they were most likely murderers pulling the wool over the eyes of those around them, and getting away with it, since they were such helpful servants. In fact, my personal fanfic for after Downton ended was that, circa 1935 or so, Anna and John Bates would have a son, which they named Norman. John would then die horribily--perhaps crunched to death in a terrible machinery accident? Anna would then take the life insurance (much like Mary Anne Cotton does) and her son, and move to New England in the United States, where they would open themselves an eponymous and creepy-as-hell hotel. And we all know how little Norman turns out there.
Now that I've put that in your head, go back and watch the later seasons of Downton and tell me it doesn't work. To quote our future President Mr. The Rock, "You're Welcome."
Dark Angel airs this Sunday, May 21st. I'll be tuning in to see Froggatt play the serial killer I always knew she should be.
---
By
for on May 17th, 2017
More to Love from Telly Visions