By
for on June 4th, 2023
The CW Will Air Channel 4 Apocalypse Comedy 'Everyone Else Burns' This Fall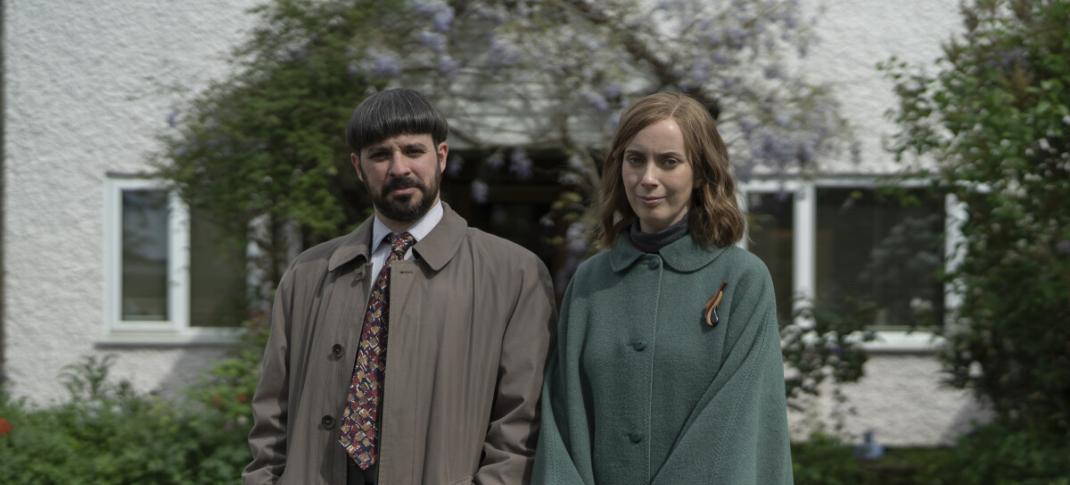 Though the American network The CW has never really been much of a destination for Anglophile viewers, the times are indeed a-changing. Now under new management, the network is undergoing a fairly major shift in terms of its content and brand identity, trading in its line-up of superhero shows and teen dramas for more traditional series with (presumably) broader appeal to the mainstream audiences who still watch broadcast television. As a result, The CW is busily greenlighting new unscripted programming and signing on to acquire and/or co-produce multiple foreign productions from both Canada and the U.K. 
The network's latest British acquisition is the Channel 4 comedy Everyone Else Burns, an offbeat series that features The Inbetweeners star Simon Bird as the misguided patriarch of an apocalyptic religious sect in Manchester. David, who still believes the world is going to end within the next decade, is struggling to keep his family focused on the hereafter when they still have to deal with plenty of secular problems in the here and now.
Alongside Bird, the ensemble cast features Kate Flynn (Landscapers) as David's long-suffering wife Fiona who wants a life that's bigger than sermons; Amy James-Kelly (Gentleman Jack) as 17-year-old Rachel who longs to go to university; and Harry Connor as the family's 12-year-old son Aaron, who's both dealing with bullies at school and drawing pictures of his family enduring eternal damnation.
Now labeled a "CW Original", the series is slated to arrive on the network this Fall, anchoring its new Tuesday night comedy block. 
Here's the series description: 
Blessings be upon the Lewises: a strictly religious family who believe the world will end within the decade. Patriarch David (Simon Bird, "Friday Night Dinner," "The Inbetweeners") longs for the church to promote him. Long-suffering Fiona (Kate O'Flynn, "Landscapers")hungers for a life beyond sermons and squash. Aaron (Harry Connor) is a model young believer — except his drawings feature the rest of the family burning in hell. And anxious 17-year-old Rachel (Amy James-Kelly, "Three Families," "Military Wives") is about to fall for someone who could save her social life, but also damn her soul.
Everyone Else Burns is created and written by Dillon Mapletoft and Oliver Taylor, with Nick Collett directing. It's the first series to hail from Emily in Paris producer Jax Media's UK office and is co-produced with Universal International Studios. 
There's no official premiere date for Everyone Else Burns as yet beyond that it will air Tuesday nights this Fall on The CW, but look for the new schedule to launch in late September or early October. 
---
By
for on June 4th, 2023
More to Love from Telly Visions