By
for on September 11th, 2013
Catch Up on 'Foyle's War' in Six Minutes or Less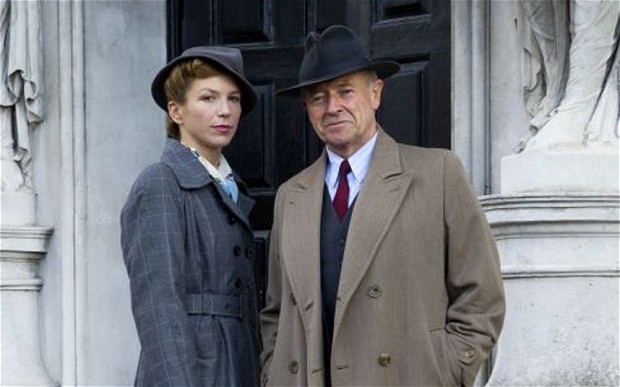 Curious about all the buzz surrounding mystery series
Foyle's War
? The drama, starring
Michael Kitchen
and
Honeysuckle Weeks,
returns with new episodes beginning September 15
on
Masterpiece Mystery
. Given that this is the first bit of new
Foyle's War
we've seen in somewhere around three years – and the fact that we all basically thought the series was never going to return at all – fans are justifiably excited. 
The official Foyle's War website, run by Acorn Media – who is one of the parties responsible for bringing the show back for another go 'round, along with ITV and Eleventh Hour Films – has put together a crash course in all things Foyle's that should catch you up with the basics of the show in time to tune in to the Mystery premiere on Sunday. Or just refresh your memory if you've gone a bit hazy about what's previously happened on the show.
It takes you through most of Foyle's major cases, highlights some of the surprising guest stars appearances we've seen on the show (Hi, David Tennant!) and gives you a quick breakdown of who's who and how they relate to one another. 
If you want to see what Series 7 will look like, take a look at both the UK and American trailers for the new season.
Are you excited for the return of Foyle's War? 
---
By
for on September 11th, 2013
More to Love from Telly Visions