By
for on January 13th, 2021
New Remake of 'Brideshead Revisited' Is Coming in 2022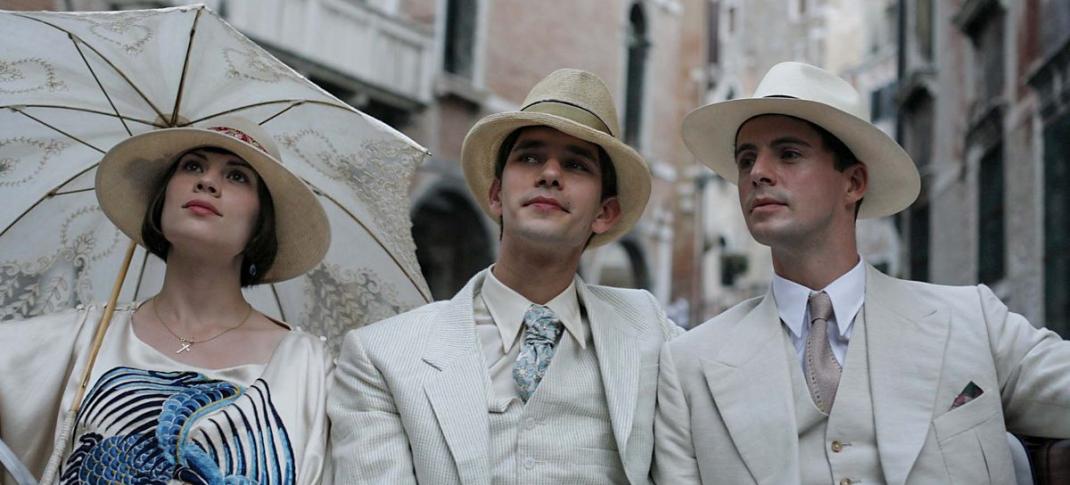 Brideshead Revisited is finally revisiting our televisions come 2022.  Though many details are still unconfirmed, multiple sources report the new adaptation, produced by the BBC, is planned as a high-profile prestige miniseries. And if the casting rumors are true, it's one that's bringing a cast list to match.
Of all the old PBS shows, Brideshead Revisited is one of the most famous to come out of the classic period drama era. The series, produced by ITV, was not part of Masterpiece Theatre, and instead aired under the Great Performances banner. Based on the book by Evelyn Waugh, the 1981 miniseries made Jeremy Irons and Anthony Andrews stars. It also turned the idea that one could make a profoundly faithful TV series pulled mostly from a book's own dialogue a reality. It helped spearhead a time of prestige TV in the UK before there was such a phrase to describe it.
One might wonder why this historical title hasn't been up for remounting in this era of reboots and reimaginings. That's because there was already an attempt to remake it, courtesy of Andrew Davies, he of the many successful Jane Austen adaptations. His 2008 film had a stellar cast, including Matthew Goode (Downton Abbey), Ben Whishaw (The Hollow Crown), Hayley Atwell (Howards End), Emma Thompson (Sense & Sensibility), and Michael Gambon (Harry Potter), but unfortunately, critics were unimpressed.
Like many sprawling novels that cover decades, condensing everything down to a two-hour film didn't really work for Brideshead.
The good news is that the BBC has now gotten their hands on the rights for a remake, and this time, the plan is to go full bore, big-budget, lavish TV series, much like the 1980s original.
The project is led by Luca Guadagnino, who will write and direct. Guadagnino is best known for the hit film Call Me By Your Name that helped launch Timothee Chalamet's career, and more recently for the HBO stunner, We Are Who We Are, done in conjunction with Sky TV. Perhaps unsurprisingly, HBO has reportedly signed on for American distribution, though Deadline says that's not confirmed as of yet. The BBC is supposedly looking to multiple bidders. (One has to assume this is code for Netflix).
But it's the cast that will turn viewers' heads. According to The Daily Mail, Andrew Garfield (The Amazing Spiderman) will play leading man Charles Ryder, the role initially played by Irons. The story focuses on his friendship with the Flytes, a wealthy English Catholic family who live in Brideshead Castle. Deadline says the rest of the casting is still in flux. However, multiple outlets say that Joe Alwyn (The Favourite) has been cast as Lord Sebastian Flyte, Charles' closeted, alcoholic BFF, and Rooney Mara (Carol) will play Sebastian's sister Julia with whom Charles falls in love.
But Charles, Sebastian, and Julia are merely one generation. There's also Lord and Lady Marchmain, their parents. Those roles are reportedly going to Ralph Fiennes (No Time To Die) and Cate Blanchett (Lord of the Rings), turning this into an A-list production by sheer dint of having their names attached. Hopefully, all this will be confirmed in the coming weeks, with filming planned to start in the spring of 2021.
The new Brideshead Revisited miniseries is currently penciled to air on the BBC in 2022. American fans will have to wait and see if it does land at HBO or elsewhere for this side of the pond.
---
By
for on January 13th, 2021
More to Love from Telly Visions