By
for on June 17th, 2022
British Actors You Should Know: Anton Lesser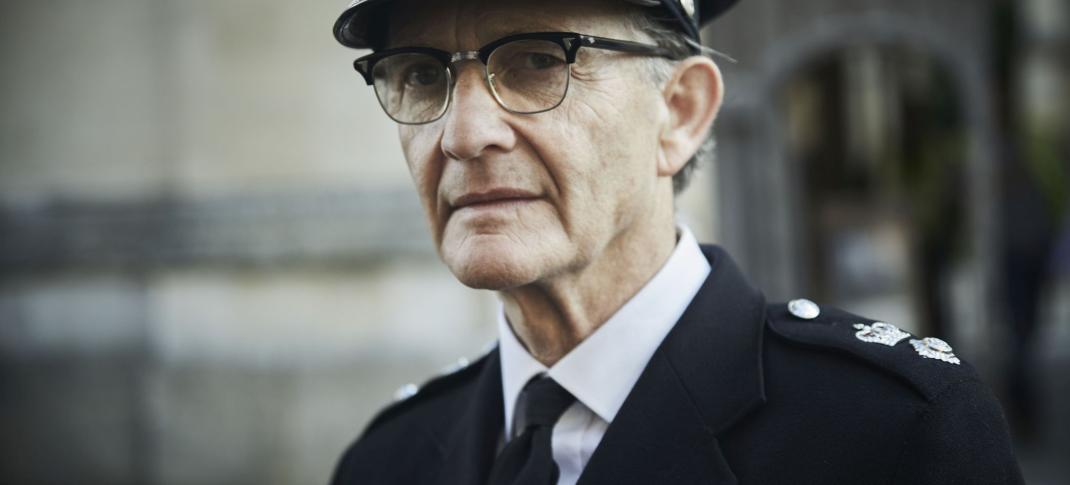 Anton Lesser is a perfect example of the type of artist our British Actors You Should Know series was intended to highlight. He is an actor with an impressive resume who is comfortable performing in all mediums. Yet many viewers may draw a blank when his name comes up. Midlands-born Lesser began his higher education at the University of Liverpool, where he studied architecture. So when did the acting bug bite, young Anton? Believe it or not, he decided to change careers by simply watching a film. 
"When I was overseas doing voluntary service in Nigeria between my terms at university, I saw this British Council film about the Royal Shakespeare Company. It starred this actor, Ian Richardson, as Prospero (from "The Tempest"), and that triggered the whole thing. That lit the torch. I had no inclination at all before that moment,"
After university, Lesser attended the Royal Academy of Dramatic Art in London. Listening to his creative heart was the right choice; upon graduation in 1977, he was named the most promising actor of his year. Following his RADA training, Lesser moved on to the Royal Shakespeare Company. He spent a considerable part of the next two decades taking on many of Shakespeare's principal roles, including Petruchio, Romeo, and Richard III, for the stage and televised productions. Much sought after for his voice talents, Lesser has been featured in many BBC Radio play adaptations and narrated a wide range of audiobooks, including classics such as The Iliad, The Odyssey, and several of Shakespeare's works.
Lesser's television and film career took off in the 2000s. His characters are complex- with plenty of wiggle room between good and evil. It would appear Mr. Lesser also has an affinity for Charles Dickens. He has not only narrated many of the author's novels but also portrayed Fagin in Dickensian, Mr. Merdle in Little Dorritt, and the Dickens himself in a 2002 biopic mini-series. Here are a few more highlights for fans to check out.
Charlotte Gray
The 2001 World War II drama, Charlotte Gray, stars Cate Blanchett as the title character, a Scottish woman working with the French Resistance in Nazi-occupied France. Lesser plays Monsieur Renech, the village's duplicitous schoolmaster who only takes advantage of the political climate to help himself.
Midsomer Murders Season 11, Episode 7 "Talking to the Dead"
This 2008 episode of Midsomer Murders is just an example of the plethora of one-off guest-starring roles Lesser could be found playing in the 2000s. (He also appeared in MI-5, New Tricks, Silent Witness, and Agatha Christie's Poirot, among others.) In this episode, Lesser is a pompous cleric, Rev. Wallace Stone, who is understandably upset about a flamboyant psychic interfering with the spiritual life of his congregation.
The Hour
In 2011, Lesser was cast in this new BBC period drama, The Hour, set during the mid-50s. He plays Clarence Fendley, the Head of BBC News, who has tasked his bright young talent to produce a current affairs magazine show. Journalist Freddie Lyon (Ben Whishaw) and producer Bel Rowley (Romola Garai) get caught up in a dangerous espionage situation, but is Clarence pulling the strings?
Game of Thrones
Anton Lesser landed two high-profile, long-term roles in 2013. First, he joined the cast of the wildly successful HBO fantasy drama series Game of Thrones. He featured in six of the show's eight seasons as Qyburn, an unethical maester (scholarly advisor) with a Dr. Frankenstein vibe. He was thrown out of the order for conducting unethical human experiments. He manipulates his way into Cersei's good graces to finally become the Hand of the Queen.
Endeavour
The second long-standing role Lesser originated in 2013 is likely very familiar to most Masterpiece viewers, as Chief Superintendent Reginald Bright in Endeavour. When first introduced, Bright is an old-school officer, concerned with rank and his social superiors and critical of Morse's investigative prowess. But as the series continues, the Chief Super becomes increasingly sympathetic and loyal to his colleagues, including Morse (Shaun Evans).
Wolf Hall 
In Wolf Hall, the BBC adaption of Hilary Mantel's best-selling novels about the rise of Thomas Cromwell in the court of Henry VIII, Lesser portrays Sir Thomas More. One of several Lord Chancellors during Henry's reign, More's deep-held Catholic beliefs force him to oppose his King's split with the pope. Lesser's performance was BAFTA-nominated but ended with an execution all the same.
The Crown
Lesser joined another prestigious series, Netflix's The Crown, in its second season in 2017 for a one-and-done stint, taking on the role of British politician Harold Macmillan. When Season 2 begins in 1956, Macmillan is Chancellor of the Exchequer under PM Eden. When Eden resigned the following year due to the Suez Crisis, Macmillan succeeded him as Prime Minister. His time in office includes the state visit of President and Mrs. Kennedy and the further modernizing of the monarchy. Mrs. Macmillan's involvement in a long-term affair and the Profumo sex scandal are stresses that culminate in the Prime Minister's resignation due to ill health in 1963.
1899
And finally, from the Coming Soon category, Lesser can be heard in voiceover on this teaser trailer for the new Netflix multilingual period horror series 1899, from the creators of the German time-traveling puzzlebox drama Dark. So far, we know that a group of European migrants leave London on a steamship to start new lives in New York City. But once on the open sea, they encounter another migrant ship adrift which quickly transforms their journey into a nightmare. The series is expected to drop later in 2022.
At 70 years of age and over four decades of acting experience under his belt, Mr. Lesser has undoubtedly built a career to be proud of. Lucky for his audiences, it appears he has no intention of slowing down.
---
By
for on June 17th, 2022
More to Love from Telly Visions