By
for on January 30th, 2023
'Bloodlands' Season 2 to Debut in February on Acorn TV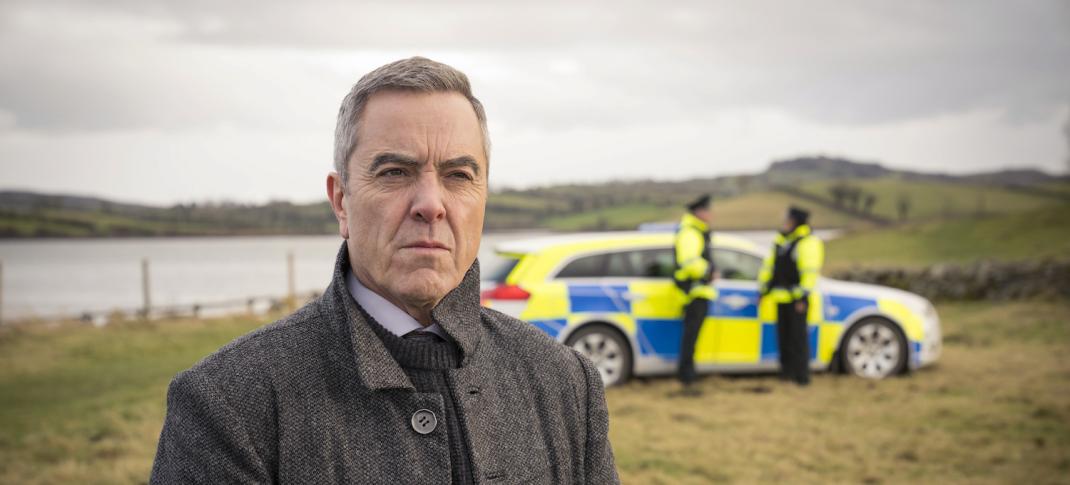 Acorn TV's twisty Irish thriller Bloodlands was one of the streamer's more surprising (and most watched) arrivals in recent years, a seemingly average procedural that turned out to be anything but when it was revealed its primary character, supposed good guy DCI Tom Brannick (James Nesbitt), was actually the legendary assassin known as Goliath. (Yes, the man he'd spent the entire season trying to track down.) Despite this twist, Tom somehow manages to keep his job, cover up all his crimes by orchestrating a couple more murders, and reveal (to the audience) that his presumed dead wife Emma is actually alive and likely living elsewhere under an assumed name. 
Where in the world could this story go next? Well, we're about to find out, because Season 2 will officially premiere this February.
According to the official press release, a murder of a crooked accountant will unravel a trail of greed that threatens to finally expose the true identity of the legendary assassin known as Goliath for good. Between Tom and the possibility of redemption stands the accountant's enigmatic widow, Olivia (Victoria Smurfit), whose own intentions don't seem exactly innocent. The pair will scheme together as they try to solve the riddle the accountant left behind. As Tom and Olivia become more involved in the puzzle of one another, they'll draw in Tom's fellow officers DS Niamh McGovern (Charlene McKenna), DCS Jackie Twomey (Lorcan Cranitch), and DC "Birdy" Bird (Chris Walley), as well as his daughter, Izzy (Lola Pettigrew), until deceit and betrayal build to a shattering climax.
Beyond Tom's secret identity as an internationally wanted killer, there are several other important questions we're all hoping Season 2 might answer. The most pressing dangling plot thread is probably the fact that Brannick's partner Niamh began to spot some inconsistencies in his Goliath investigation last season, and has become at least somewhat suspicious of him and his behavior. There's also the question of what actually happened to Emma Brannick after she disappeared and how Izzy will react when she inevitably learns that the mother she has spent her life assuming was dead is actually very much alive. 
Bloodlands is created and written by Chris Brandon, and produced by Line of Duty creator Jed Mercurio's HTM Television. Season 2 will officially premiere on Monday, February 6 with the first two episodes, followed by two episodes per week on Mondays through February 20. 
Season 1 of Bloodlands is currently streaming on Acorn TV. 
---
By
for on January 30th, 2023
More to Love from Telly Visions