By
for on March 11th, 2022
Acorn TV Picks Up 'Bloodlands' Season 2 and More 'My Life Is Murder'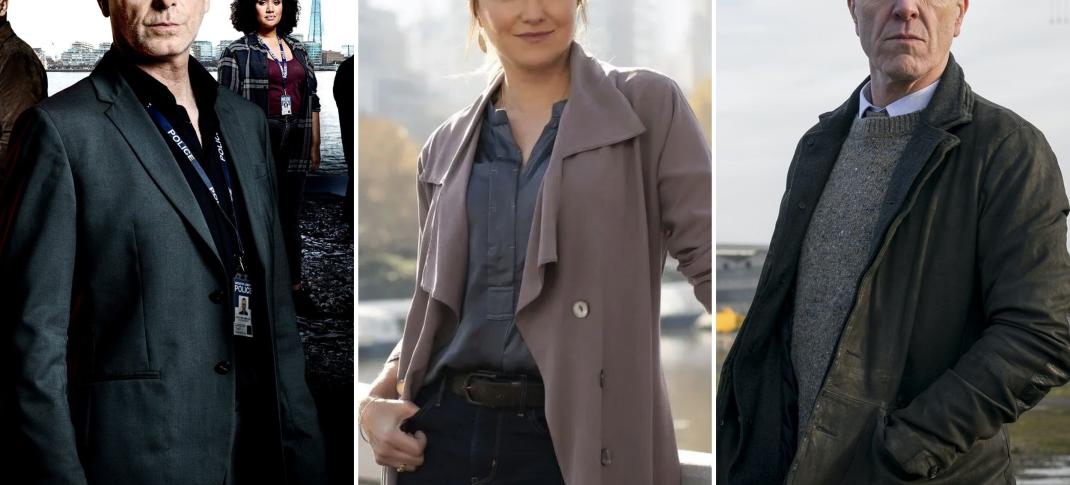 Acorn TV is getting deeper into the business of picking up shows that do well for it when the initial network that greenlit it drops the ball. The streamer, well-known among fans of shows like Ms. Fisher and Agatha Raisin, which Acorn rescued from oblivion, has announced it is taking over My Life Is Murder while boarding Bloodlands Season 2 and renewing London Kills.
My Life Is Murder is an Australian/New Zealand series initially commissioned by and aired on Network 10 in the former country and TVNZ 1 in the latter. The murder-of-the-week series stars Lucy Lawless (Xena: Warrior Princess) as private investigator Alexa Crowe but did not prove a hit, even after TVNZ went in on a second season with Acorn TV. But with Lawless a cult favorite here in the states, Acorn TV found the show's done quite well and has now renewed it for a third run of episodes.
Here's the synopsis:
Retired detective and sourdough superstar Alexa Crowe returns in 10 new episodes facing a raft of fascinating, powerful, and surprising suspects – from eccentric billionaires and grieving florists to tango dancers and fiery fashionistas. The only thing they have in common is that none of them are expecting Alexa's unique brand of crime-solving… but they'll quickly learn that you underestimate her at your own risk.
Lawless is joined by co-star Ebony Vagulans (The Furies) as her BFF, Madison. Rawiri Jobe (The Brokenwood Mysteries) returns as DI Harry Henare, Joe Naufahu (Game of Thrones) as café owner Reuben, and most importantly, Zeppelin as Chowder, Alexa's pet cat, who replaced Season 1's Todd River as Captain Thunderbolt. Lawless is also one of the executive producers for the series. 

 
Bloodlands fans will recall the series was renewed for Season 2 by the BBC back in 2021, just after the series' successful debut on Acorn TV in the states. Acorn TV announced they were boarding the project and would be the exclusive home of Season 2, just as the new season went into production in Ireland. James Nesbitt reprises his role as DCI Tom Brannick, with Victoria Smurfit (Around the World in 80 Days) as his nemesis, Olivia. Charlene McKenna (Peaky Blinders), Lorcan Cranitch (The Last Kingdom), Chris Walley (The Young Offenders), and Lola Petticrew (Anne Boleyn) co-star.
Here's the synopsis:
When the murder of a crooked accountant unravels a trail of greed that threatens to expose DCI Tom Brannick's identity as legendary assassin Goliath, Tom and the accountant's widow, Olivia, must keep each other dangerously close. As they try to solve the riddle her husband left behind, Tom and Olivia draw in Tom's fellow officers, DS Niamh McGovern, DCS Jacki Twomey, and DC "Birdy" Bird, as well as his daughter, Izzy, until deceit and betrayal build into a shattering climax.
London Kills was one of Acorn TV's first original commissions when it was initially greenlit in 2018, coming just after the streamer rescued Agatha Raisin. The series, a U.K.-style police procedural drama shot to feel like a cutting-edge documentary, was initially planned to arrive at the end of 2018 but wound up pushed to February 2019 and was followed by a second season that July. Since then, production was upended, with no word if there would be more until this year. Acorn TV will produce two more runs, Seasons 3 and 4.
Here's the synopsis for both upcoming seasons:
In season 3, the elite murder investigation team deals with a series of killings – which turn out to be linked. It soon becomes clear that the killer has access to information from within the police service itself – are the detectives hunting one of their own? In season 4, Bradford has always been a maverick, but now his behavior is spinning out of control. Cole thinks she knows why David is falling to pieces, but the real reason is darker than she could ever imagine. 
Hugo Speer (Father Brown) returns as DI David Bradford, along with the rest of the core cast, including Sharon Small (The Inspector Lynley Mysteries) as DS Vivienne Cole, Bailey Patrick (Bodyguard) as DC Rob Brady, and Tori Allen-Martin (Unforgotten) as Trainee DC Billie Fitzgerald.
None of these series have release dates as of yet. However, My Life Is Murder is anticipated to arrive before the end of the year, Bloodlands Season 2 early in 2023 and London Kills Season 3 sometime in 2023, and Season 4 to follow in 2024.
---
By
for on March 11th, 2022
More to Love from Telly Visions