By
for on April 5th, 2021
'Bloodlands' Episode 4 Recap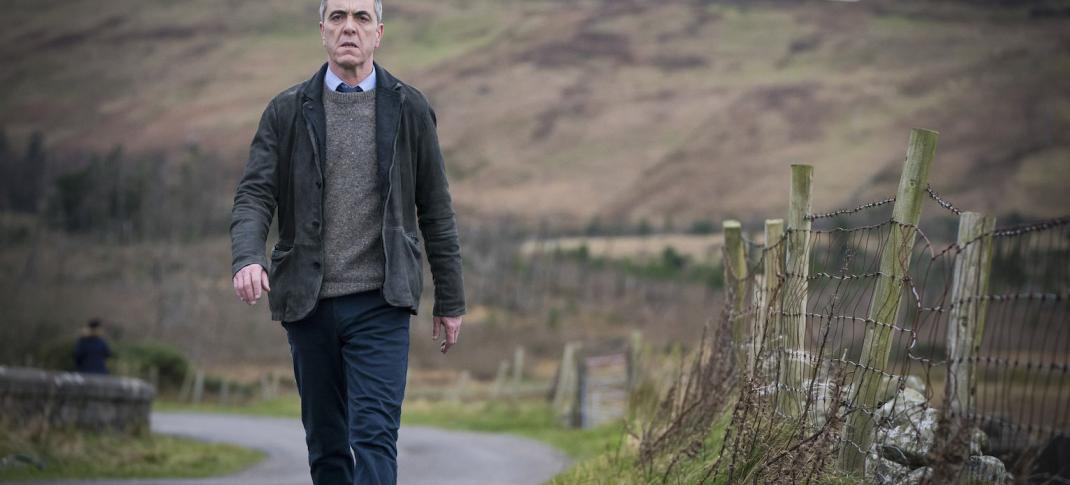 The final episode of Bloodlands Season 1 reveals the answers to some, but not all, of our questions. It's been a twisty, sometimes confusing, journey but before we get to all that, let's remind ourselves of what transpired last time.
Tom Brannick heads the investigation into the disappearance of Adam Corry, knowing full well what happened to the old man. Tom realizes that Tori is Pat Keenan's kidnapper and confronts her. When he learns her secret, he enlists her to help plant evidence in Jackie Twomey's home to finally get the investigation into Goliath underway. Yeah, it's a bit convoluted but the full recap can be found here.
As this week's episode begins, the Belfast interview team led by Heather Pentland (Susan Lynch) arrives to question DCS Twomey. Jackie reiterates that he didn't know Adam Corry, but Detective Pentland has evidence to the contrary. Statements by former police officers, a signed order by Twomey himself and an entry in Adam's journal about a run-in he had with Twomey back in the 90's all prove that Jackie did, in fact, know Corry. Thing is he can't recall when he last saw Adam alive.
Tom gets a few calls while observing the interview. He tells Niamh that Izzy is upset so he leaves during the break, but it's really Tori, anxious to find out how the case is going. She's frustrated that the only evidence being considered is the book and postcard (that you'll recall, she planted) and she really doesn't like being told to be patient.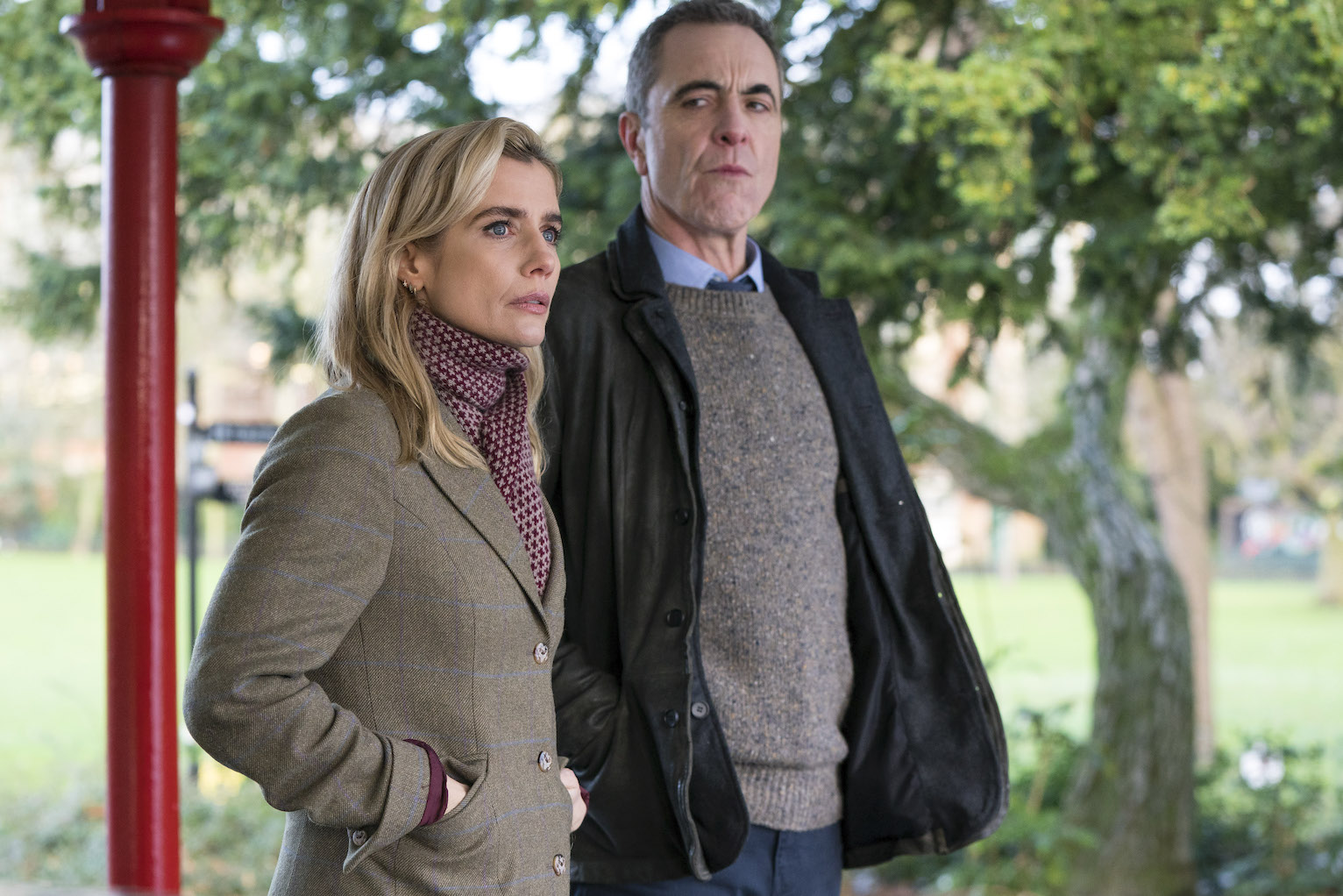 Tom returns to the station and presses Heather to concentrate on evidence that ties Twomey to Goliath. Meanwhile Niamh's caught Tom in a lie when Izzy actually does call and is perfectly fine. He tries to cover his tracks, telling Niamh that Izzy's all over the place because of all the Goliath stuff going on. Niamh and Birdy aren't buying that excuse.
The interview resumes and Heather attacks Jackie's connections to the Harkins -his old post office box and the burner phone found in the caravan. Twomey admits to unofficially running Joe Harkin as an IRA source back in '98 and to keeping in contact with Siobhan. Detective Pentland goes in for the kill. There was no forced entry into Jackie's caravan, he has suppressed the Goliath investigation then and now, and Corry saw Twomey as the most likely candidate to be Goliath and now Adam's dead. The intensity (and the guilt) gets to Brannick and he leaves the room.
Once Dinger (the forensic pathologist) confirms Niamh's suspicions that Twomey's likely innocent, she sets out to help her superior. Whilst bringing Jackie a cup of tea, Niamh confides (in Irish) that she suspects Tom has framed him. Twomey refers Niamh to a source who owes him a favor and tells her to check into when Emma Brannick disappeared.
In light of the sparse and dubious findings, the evidence against Jackie has to be discounted, though there are still concerns about Twomey's actions, past and present. Putting up a supportive front, Tom says they need to concentrate on who was trying to frame Twomey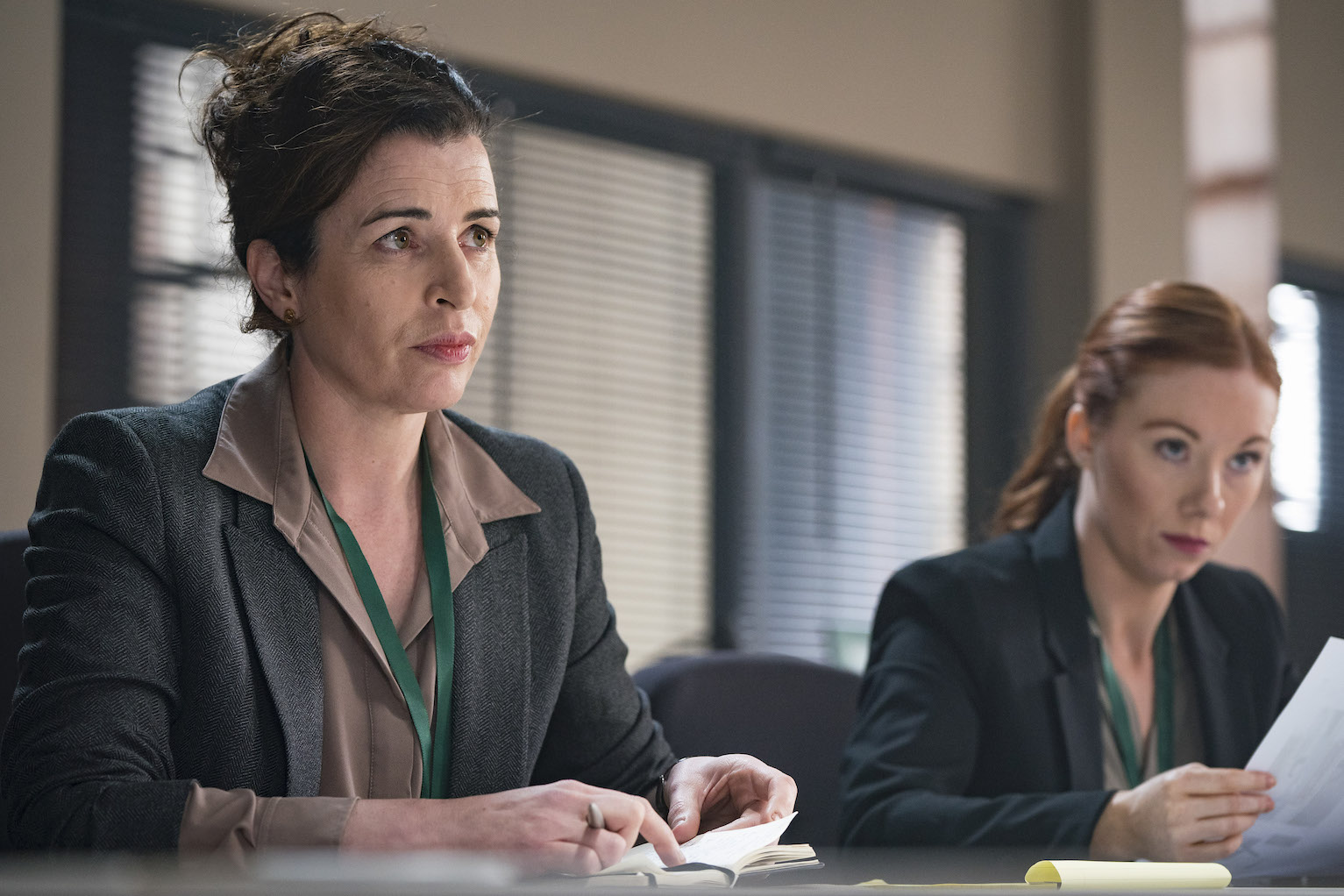 Tom breaks the news of Jackie's release to Tori. Naturally, she's upset, but later in the hospital locker room, the pieces begin to fall into place. Tori notices Izzy's owl pendant, exactly like the one in the box Adam sent her. Izzy says it was a gift from her dad AND her mother had one like just like it.
Meanwhile Tom gets assaulted in a parking garage by one of Pat Keenan's men. Keenan steps out of the shadows,  makes threats against Izzy again and strongly suggests Tom call him when he finds that woman who kidnapped him.
While Tom is putting out fires and getting roughed-up by mobsters, Birdy and Niamh are investigating their boss. Twomey's source says that Emma Brannick failed to report to her unit several weeks before Tom reported her missing. More damning are his medical records that show Tom took leave for a supposed rugby injury the day after his wife stopped showing up at work. All this happened before the other Goliath victims went missing.
Tom's catastrophic day continues with a call from a very agitated Tori. She and his precious Izzy are heading to her place in the mountains. Tori instructs him to come up alone and advises him against contacting his daughter on the way or something might happen to her.
Birdy, who has been tracking Tom since he high-tailed it out of the station, thinks he might be heading to the border. Niamh tries to call Brannick, but he turns his phone off to avoid further detection.
When Tom arrives at Tori's house, his clueless daughter answers the door. She thinks he's there for a dinner date. With Izzy in the kitchen, Tori tells Tom she knows about the owl pendant. She assumes he killed the man who stole his wife and has maybe killed more people, including her father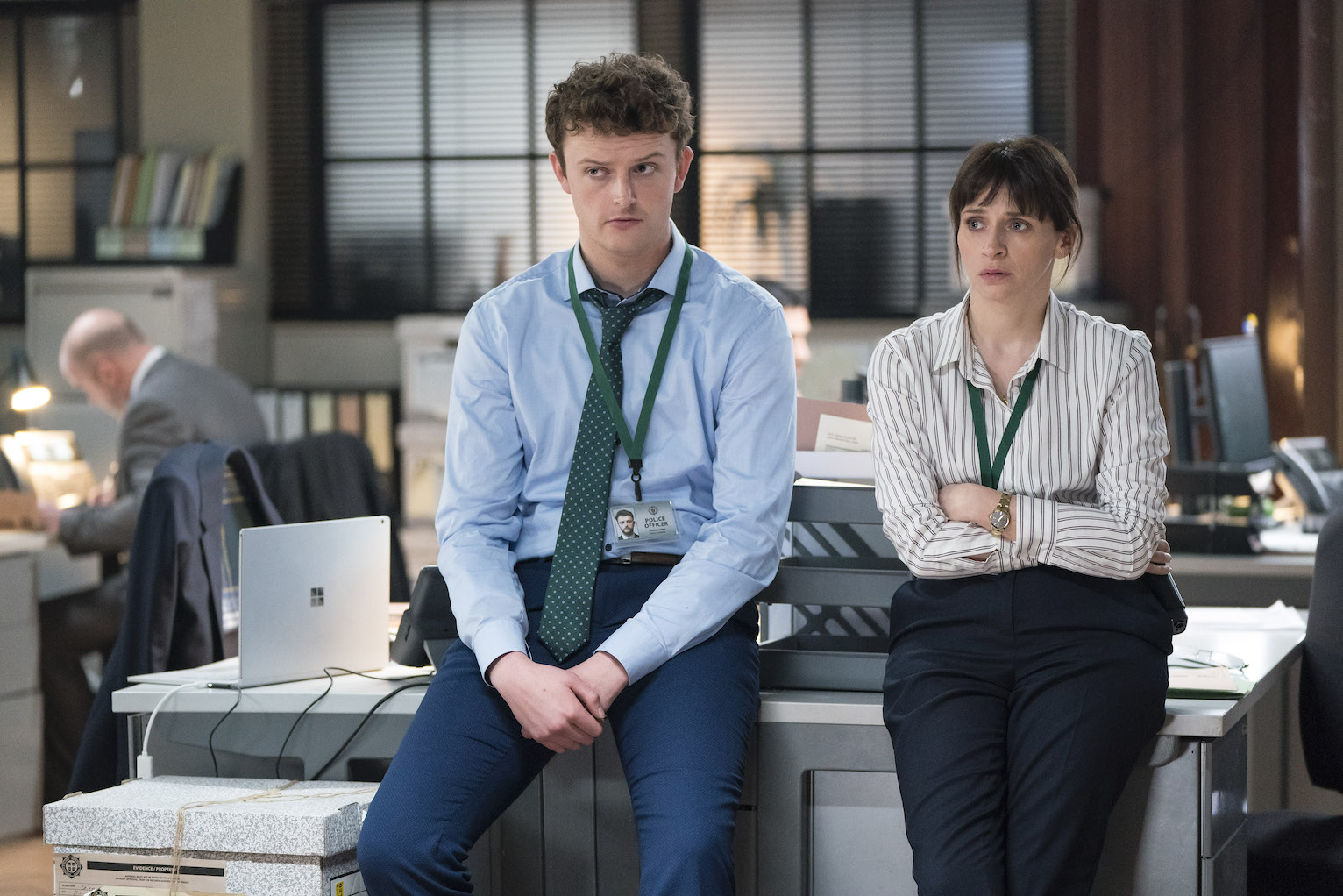 Worried that Tori will reveal his horrible deeds to Izzy, Tom finally explains what happened. David Corry called him, claiming to have kidnapped Emma. Tom had to kill Father Quinlan and Joe Harkin who were waiting on the island for a shipment of weapons from America.  He was told to leave the weapons and return home, then Emma would be returned to him. Instead, he laid in wait, not wanting the weapons to end up on the street. When David showed up, Emma was with him and Tom could tell they were a couple. He killed David and, though he considered killing Emma as well, he couldn't go through with it. He told her to leave because knew she could disappear. To this day, he doesn't know where she is.
When Tory asks about Adam, Tom says he begged him to reveal her identity. Killing Adam was the worst thing he'd done in 22 years. Tearful, Tom says he tried to change, but he's still the same man he was back then, and he doesn't want to be.
Tori insists Tom turn himself in and confess. She needs proof that he is Goliath, otherwise it's a police officer's word against a terrorist's daughter. He agrees to tell her where the murder weapon is if she'll allow him to explain everything to Izzy. Tori takes off and Tom agonizes about shattering Izzy's faith in him before realizing he has another option. He makes a mysterious call, then Izzy comes in and tells him to go after Tori like this is some sort of rom-com.
Tori arrives at the deserted farm, goes into the barn and looks where Tom told her the gun would be. But Brannick has double-crossed her by calling Pat Keenan who has already recovered the gun. Keenan shoots her dead for kidnapping him. As he drags her body to a boat, Brannick arrives on the scene with the police close behind. Tom shoots Pat twice then throws his phone in the nearby pond.  The police swarm in, Twomey sees the 9 mm gun in Keenan's hand and Tom admits he shot him.
In the debrief interview, the investigator asks Tom about a call from his phone to an unregistered one. He says the number was given to him by Tori as her work number. He explains that she was Simon Quinlan's daughter and she kidnapped Keenan, thinking that he was Goliath. When asked if he thinks Keenan was Goliath, Brannick says he does.
So it turns out Goliath was not motivated by politics or keeping the peace, but duped and betrayed by his own wife. Tom may have dodged the bullet for now and Izzy is none the wiser. You have to think Niamh isn't buying his story and will be on the case. We already know a second season of Bloodlands has been commissioned. Will you watch, if only to find out what happened to Emma Brannick? Let's talk this through in the comments!
---
By
for on April 5th, 2021
More to Love from Telly Visions