By
for on February 20th, 2021
'Bloodlands' Arrives on Acorn TV For The Ides Of March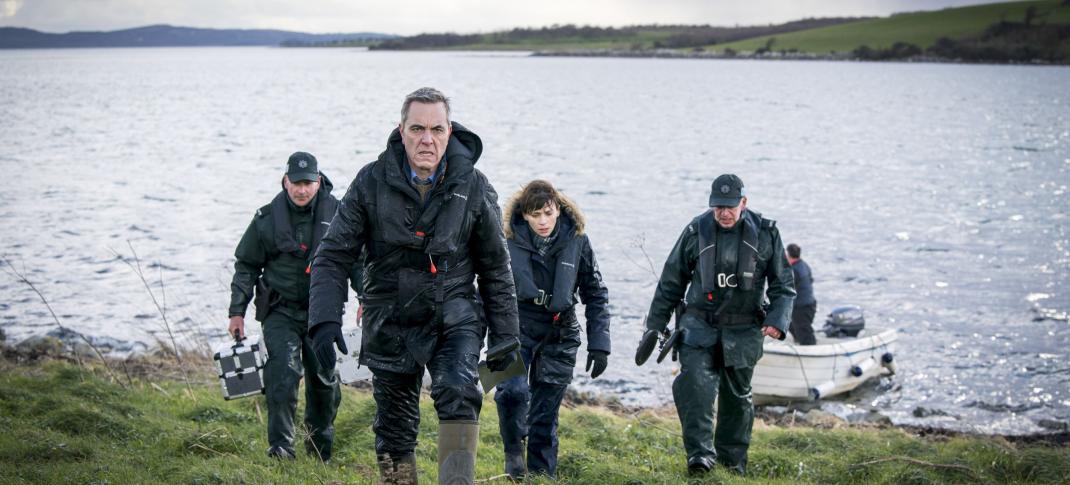 Between the success of Line of Duty and Bodyguard, Jed Mercurio has become one of the U.K.'s leading purveyors of thriller television. His latest, Bloodlands, is the first produced under his own company, Hat Trick Mercurio Television. The series is referred to as an "Irish noir" thriller and stars James Nesbitt, who long-time PBS fans will remember from Ballykissangel. (He was also Bofur in The Hobbit trilogy.) The series is currently gearing up to air in the U.K. on BBC One starting on Sunday, February 21.
But U.S. fans won't have to wait long to watch it ourselves. Acorn TV, which has exclusive rights to Line of Duty, also snapped up the exclusive rights to Bloodlands. The streamer will be premiering it starting March 15 as an Acorn TV original series as soon as its U.K. run is finished.
Set in the fissures of Northern Ireland's violent past and the prosperous country today, Bloodlands traces the hunt for a serial killer known only as Goliath. After lying dormant for decades, this infamous murderer who took out victims during the Troubles era is now seemingly back, and police detective Tom Brannick (Nesbitt) is determined this time the killer will be brought down. He has a good reason, too — one of Goliath's original victims was Brannick's late wife.
Check out Acorn TV's trailer. (The U.K. cut of the trailer is here, for comparison's sake.)
Here's Acorn TV's synopsis.
When a car containing a possible suicide note is pulled out of the sea, Northern Irish police detective Tom Brannick quickly connects it to an infamous cold case with enormous personal significance and a series of mysterious disappearances over 20 years ago during a dark period in Northern Ireland history. The highly anticipated BBC One drama follows his dogged hunt for a legendary assassin, an explosive cat-and-mouse game where the stakes have never been higher.
As part of AMC's Television Critics Association panel, series writer Chris Brandon said the idea of doing an "Irish noir" was partially inspired by seeing some of the terrific Scandi-noir genre pieces that have come out recently.
Originally, for me anyway, the idea came from that very distinct sense of place and wanting to tell a story in this place, in particular, and that was influenced... by what at the time "The Killing" was doing in Denmark and what "True Detective" I think was doing in Louisiana, and also the writing and the films of Taylor Sheridan as well, that kind of idea of neglected frontiers, I suppose all fed into this idea of telling a story that really used the landscape of Northern Ireland to underline the drama that the lead character was going through.
That being said, he did not consider this series to be an "IRA" thriller, and to mistake it for that would miss the point. "It's to speak about where Northern Ireland is now. And for those not familiar with Northern Ireland to hopefully come away with a sense of a place that finds itself thriving and really booming to move forward, but also carrying the profoundly tragic memories of a violent past and trying to deal with those two things at the same time which is a conflict I wanted to centralize in James' character."
The series also stars Charlene McKenna (Vienna Blood), Ian McElhinney (Game of Thrones), Lisa Dwan (Top Boy), and Michael Smiley (Luther). The supporting cast includes Lorcan Cranitch, Lola Petticrew, Chris Walley, Peter Balance, Kathy Kiera Clarke, Susan Lynch, Asan N'Jie, and Cara Kelly.
Bloodlands premieres on Acorn TV on Monday, March 15, with a one-episode-a-week release schedule to follow.
---
By
for on February 20th, 2021
More to Love from Telly Visions