By
for on February 4th, 2022
Bill Nighy Cast As David Bowie's Character In 'The Man Who Fell To Earth'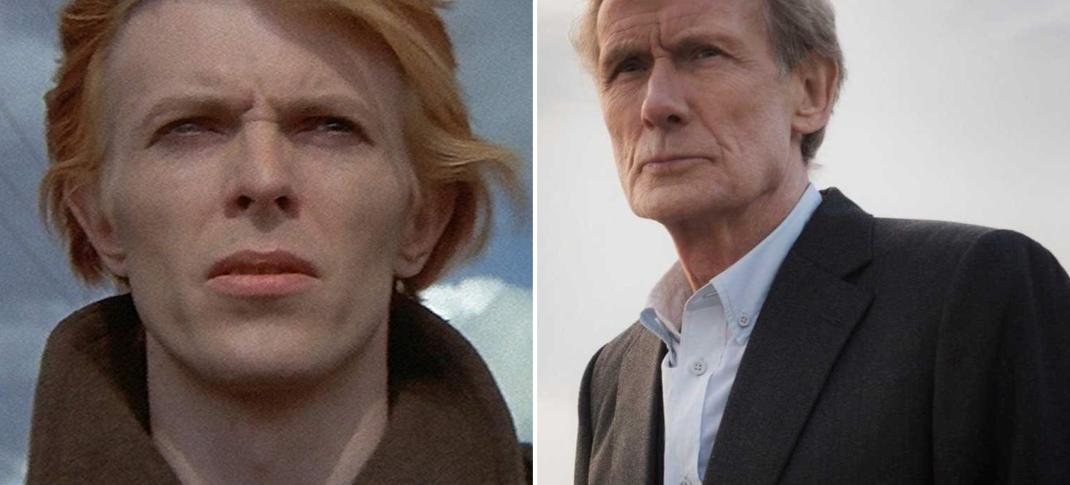 With The Queen's Gambit an unexpected success for Netflix in 2020, it wasn't going to be long before Walter Tevis' other, better-known books would become the basis for new TV series on streaming and premium cable. Originally developed at Hulu, a remake of the seminal The Man Who Fell To Earth was sold to ViacomCBS for CBS All Access after Disney's merger with 20th Century Fox upended production plans. It was taken over by Alex Kurtzman, the man behind the successful TV revival of Star Trek at CBSAA, and Jenny Lumet, who worked on Kurtzman projects like Clarice and the upcoming Star Trek: Strange New Worlds.
In February 2021, Chiwetel Ejiofor was announced as starring in the series as "the alien," who calls himself Faraday. However, fans assumed this would be the same role originated by the late David Bowie. But with CBS All Access' transformation into Paramount+ the next month, things shifted again, and now the series has moved to Showtime, where it hopes to keep up the hit parade started by the Dexter revival and Yellowjackets. Moreover, the series has finally confirmed Ejiofor's character is not the same as the one played by Bowie. The famous Thomas Jerome Newton is also in the show, albeit much older and aged, having resided on Earth for several decades, and will be played by Bill Nighy.
In a statement, Nighy said of taking on the iconic role: "I was honoured to be invited to play the part of Thomas Jerome Newton that glorious David Bowie made so famous. I think the story is terrific and brilliantly expressed. I am an enthusiast for shows which extrapolate from current technology and give us plausible glimpses of a possible near future. It's an important story which, as well as being highly entertaining, discusses the crucial issues of our time." 
According to Deadline, which broke the news, Newton, who has resided on Earth for 40+ years (aka since the original 1976 film), is the one who summons Faraday to Earth in the first place, desperate to find someone who will take over his mission. It will mark the first time Nighy has worked with Ejiofor since both starred in Love Actually, which has since gone on to become a beloved British holiday classic.
The current synopsis for The Man Who Fell To Earth reads:
Showtime's The Man Who Fell To Earth will follow a new alien character who arrives on Earth at a turning point in human evolution and must confront his own past to determine our future. Alone and desperate, Newton summons Faraday to complete his original mission. But Newton's time marooned among human beings has cost him everything, possibly even his sanity.
Ejiofor and Nighy are joined by a list of both British and American actors, including Naomie Harris (The Third Day), Jimmi Simpson (Westworld), Clarke Peters (His Dark Materials), Rob Delaney (Hobbs & Shaw), Sonya Cassidy (The Paradise), Joana Ribeiro (The Man Who Killed Don Quixote), Annelle Olaleye (Ted Lasso), and Kate Mulgrew (Star Trek: Voyager).
The Man Who Fell To Earth does not yet have a release date. However, it is currently expected to debut on Showtime in 2022.
---
By
for on February 4th, 2022
More to Love from Telly Visions