By
for on January 17th, 2022
The Trailer for Showtime's 'The Man Who Fell to Earth' Remake Looks Otherworldly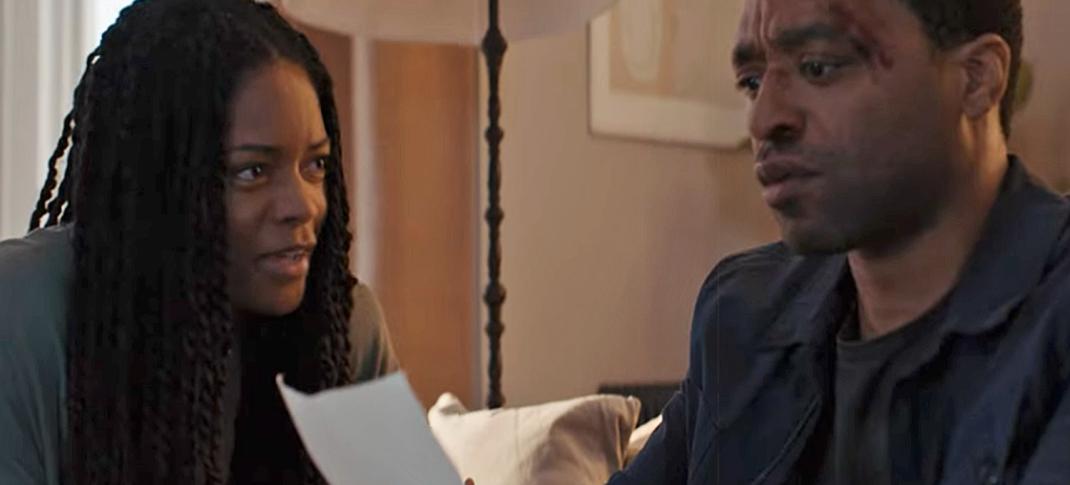 Showtime has released the first trailer for its upcoming drama The Man Who Fell to Earth, an adaptation of the famous sci-fi story about an extraterrestrial seeking help on our planet. 
Based on the 1963 novel by The Queen's Gambit author Walter Tevis, the title is best known as the source of rock icon David Bowie's first film role in the 1976 cult classic movie. He starred as Thomas Jerome Newton, an alien who falls into despair and alcoholism after becoming stranded on Earth. This new version, which will be a ten-part television series, may share a name with the original film but aims to tell an entirely different story. 
This The Man Who Fell to Earth comes from Star Trek: Discovery's Alex Kurtzman and Jenny Lumet, who wrote the screenplay for Rachel Getting Married. (It was originally slated as a Paramount+ property, but has since shifted to Showtime, which also happens to be owned by Viacom.) And both are well aware of the comparisons their series will draw. 
"You cannot chase, you cannot replicate the magic of David Bowie. You can't hope to," Kurtzman told Entertainment Weekly last December. "And it was a radically daunting prospect to stand in his shadow. His legacy is very meaningful to people, and that was not something to play around with lightly. The hubris of even choosing to do that could take you down."
So the Showtime series has, quite naturally, chosen to follow a divergent path - one that sounds as though it will move away from the darker and more depressing tone of the 1976 film. (Not the worst idea given, well, everything happening in the world at the moment.)
Oscar-winner Chiwetel Ejiofor plays the series' titular alien, who is named Faraday. He hails from the same species as Bowie's Thomas Jerome Newton and arrives on Earth with a mission of his own. One that involves a particular human scientist named Justin Falls (played by Naomie Harris) and a turning point in human evolution. 
The teaser is less than a minute long but still gives viewers a glimpse at the dynamic between Ejiofor and Harris. Watch for yourselves below. 
Other notable cast members include Clarke Peters, Rob Delaney, Sonya Cassidy, Joana Ribeiro, Annelle Olayele, and Jimmi Simpson.
There's no official premiere date yet for The Man Who Fell to Earth, but the trailer says it will arrive at some point this spring. 
---
By
for on January 17th, 2022
More to Love from Telly Visions