By
for on March 8th, 2023
'Belgravia: The Next Chapter' Undergoes Complete Casting Overhaul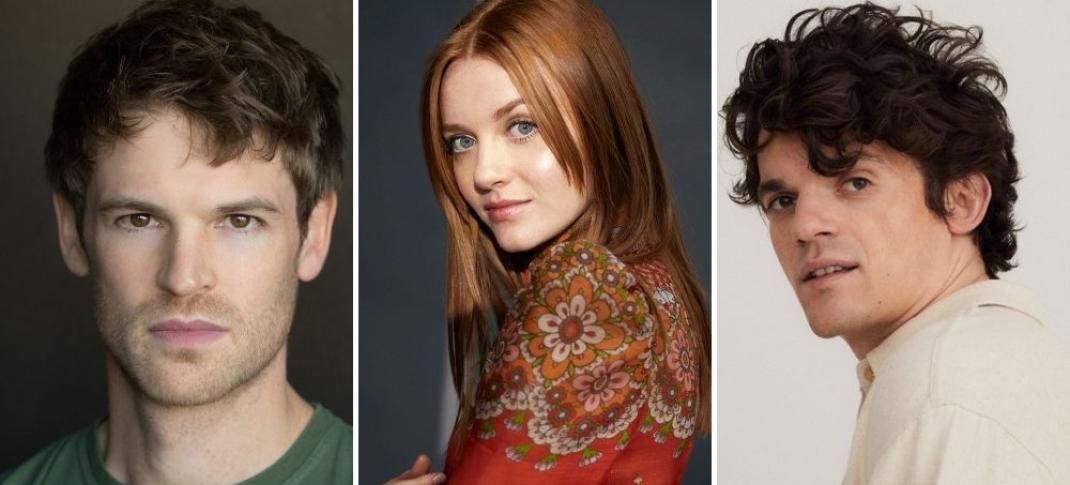 Julian Fellowes' follow-ups to Downton Abbey have struggled to follow in the wake of global success. Though Belgravia didn't spend a decade in development hell moving from platform to platform like The Gilded Age or attempt to make Americans care about English footballing history like The English Game, ITV chose not to partner with public television for the historical drama. Instead, ITV co-produced with James Bond studio MGM for its streaming service, then known as Epix, which MGM had recently taken full ownership of after buying out co-owners Paramount and Lionsgate. However, the series failed to jumpstart Epix, and Season 2 seemed dead in the water.
Enter Amazon Studio, which, after failing to buy the James Bond franchise for Prime Video, decided to buy MGM wholesale instead. The move landed them several extra properties as a bonus, one of which was Epix, which, like Starz, both airs on linear as a network and has a streaming service. With Amazon already the owner of Prime Video and IMDbTV, which it recently rechristened Amazon Freevee, this third service was free to become its higher-end flagship, which it redubbed MGM+. One of its first acts, even before the rebrand, was to renew Belgravia for a second round of episodes.
Belgravia's first season was based on Fellowes' own novel of the same name, centered around the real-life 1815 Duchess of Richmond's ball, which occurred the night before the Battle of Quatre Bras, in which Napoleon's forces slaughter the Englished before his ultimate defeat in the Battle of Waterloo. It covered all of the book's main plot points, leaving Season 2 to go where it wished, which is apparently to time jump ahead to the next generation of Belgravia residents. The new series picks up in 1865, 25 years after the first one, and sports an entirely new cast.
Belgravia: The Next Chapter was conceived of and written by Helen Edmundson (Dalgliesh). Julian Fellowes serves as executive producer on the series, along with longtime producing partner Gareth Neame as well as Joanna Strevens and Nigel Marchant, who were behind Belgravia Season 1. However, Fellowes will not be taking an active part in the new season's creation.
Here's the series synopsis:
Belgravia: The Next Chapter picks up in 1871, three decades after the events depicted in the 2020 limited series, and tells the love story of Frederick Trenchard, who has grown up as the third Lord Trenchard, and his new love interest, Clara Dunn, who is a newcomer to London society. Unaware that his birth was the product of an affair between his mother Susan and the scoundrel John Bellasis, a troubled childhood has left Frederick deeply insecure, which challenges his courtship of and marriage to Clara.
Harriet Slater (Pennyworth) will head up the new cast as Clara Trenchard, with Ben Wainwright (World on Fire) as her new husband, Frederick Trenchard. Edward Bluemel (Killing Eve) plays Dr. Stephen Ellerby, a former bohemian, and the competition for Clara's heart. The other two main series regulars are Claude Perron (Amélie) as The Marquise D'Étagnac and Elaine Cassidy (The Paradise) as Davison, Clara's maid, because Fellowes will insist on having at least one downstairs character, even if he cannot find a way to make audiences care about them like they did Carson and Hughes' gang at Downton.
Other co-stars for the series include Toby Regbo (A Discovery of Witches), Hannah Onslow (Ridley Road), Sophie Thompson (Everything I Know About Love), and Sophie Winkleman (Sanditon). Helming duties across the eight-part series will be split between directors John Alexander (Sense & Sensibility), Paul Wilmshurst (Jamestown), and Marisol Adler (Locke & Key).
Filming for Belgravia: The Next Chapter is underway in the U.K., with a planned release window on ITV set for the end of 2023. No word on when the show will come to MGM+, but the end of 2023 or early 2024 seems a good bet.
---
By
for on March 8th, 2023
More to Love from Telly Visions