By
for on May 27th, 2020
Will There Be A 'Belgravia' Season 2?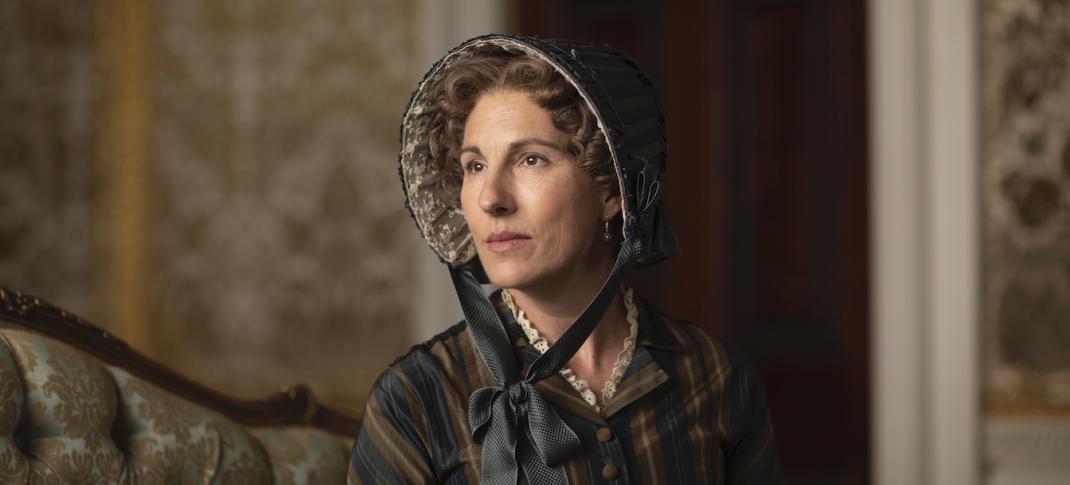 Period drama Belgravia wrapped up last week, with an hour that finally revealed Charles Pope's true identity, saw him marry Maria Gray and assumedly live happily ever after.  But is that really the end of this story? 
Maybe. Maybe not. 
The series is itself an adaptation of a novel of the same name, which is also written by series creator Julian Fellowes. What we've seen onscreen is the full story included in that book. So, in that sense, it is finished. But that doesn't necessarily mean it's over, if you catch my meaning. Since Fellowes himself is the author, should he decide he wanted to continue the story of the Trenchards and their family, well - it's not like he needs to ask for permission. 
At a press event for the series prior to its premiere in the U.K., Fellowes sounded of two minds on the subject of a second season, but seems fairly open to the idea.
"For me, this is a completed story," he began, adding: "Although whenever I say this to any of the actors, they disagree with me violently," he told Hello Magazine and others. "So, I'm not sure that we know that definitive answer to that really. We'll have to see if anyone wants anymore [episodes]."
Beyond the story of Charles and Maria's future together, there's still the outstanding issue of John Bellasis' escape to France and Oliver and Susan Trenchard's impending child. And given the series is named after the neighborhood its set in rather than any specific character, there's also every chance that a second season could simply deal with a different set of characters with similar rich people problems. 
But first, the folks involved - from actors to production - have to want to make more. 
"We definitely made this as a limited series because it's really enjoyable at times to have a clear beginning, middle and end," said producer Gareth Neame, worked with Fellowes on both Belgravia and Downton Abbey, told The Wrap. "And it's obviously been adapted from a novel that has a clear ending. So that's where we are right now. But obviously one never knows. If we find it does really well and we find another way to bring the title back in the future then I guess we would consider that. But right now it's very clearly a limited series."
Belgravia may well have been billed and marketed as a limited series. But we all know that doesn't have to be the case. I imagine Downton Abbey was probably seen as a limited series at some point. Much like series that are eyed for long runs can stumble out of the gate, previously "limited" series can suddenly acquire long shelf lives.
Here in the U.S. the show aired on premium cable network Epix, which means we don't entirely know how it performed ratings-wise. But, every little bit helps. 
"Belgravia got respectable viewing figures when it aired in the UK. But getting a good response in the U.S. is almost as important," The Sun reported an unidentified "TV insider" as saying. "That is why all those involved with the show are secretly trying to think of a way to create a sequel."
This is a lot to say, of course that we simply don't know what will happen. No decision has been made on Belgravia's future as yet, and we're honestly unlikey to hear anything, good news or bad, while most of the entertainment world is in lockdown thanks to the coronavirus pandemic. So if you're hoping for more adventures with the Trenchards and friends, cross your fingers and spend some time with the rest of Fellowes' anthology of similar works while we wait. 
---
By
for on May 27th, 2020
More to Love from Telly Visions