By
for on October 3rd, 2022
Period Drama 'Belgravia' Will Return For a Second Season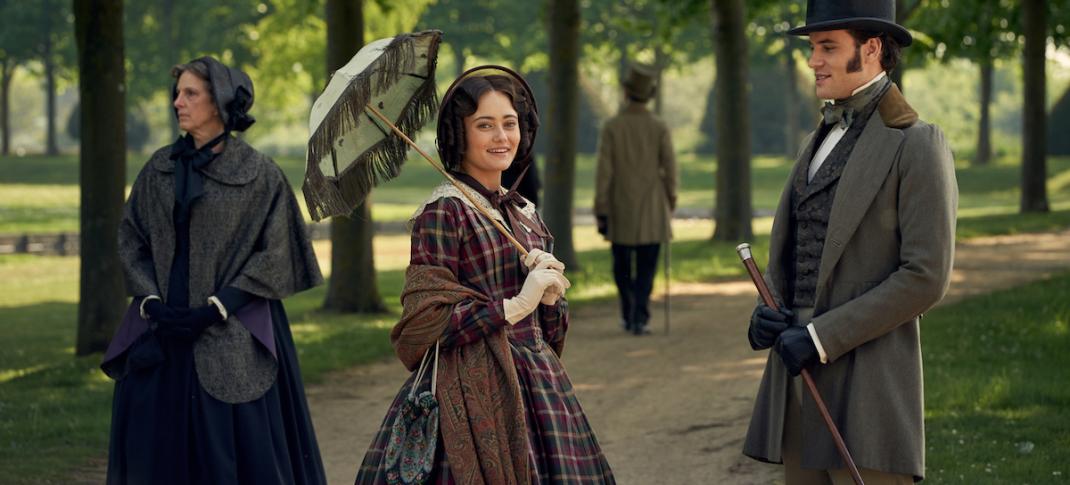 Period drama Belgravia, which initially aired as a limited series in 2020, will officially return for a second season, albeit one that jumps ahead several decades into the future to tell an entirely new story. 
The renewal news was announced as part of the reveal that cable network Epix would rebrand to MGM+ and had greenlit a handful of new series in the process, including the Belgravia sequel. 
The series' first season was based on the novel of the same name by Downton Abbey creator Julian Fellows. The second will strike out on its own, with Dalgliesh's Helen Edmundson at the helm (though Fellowes will continue to serve as an executive producer.)
Named Belgravia: The Next Chapter, the series will pick up in 1865, 25 years after the events depicted in the original limited series. It will follow the story of Frederick Trenchard, who has grown up as the third Lord Glanville and is unaware of the fact that his birth was the product of an affair between his mother Susan and the scoundrel John Bellasis.
His troubled childhood has left Frederick deeply insecure and emotionally scarred, a hurdle he'll have to overcome as he aims to court Clara Dunn, a newcomer to London society. 
Though the first season of Belgravia was nice to look at, it was not particularly compelling to watch. Its messy story about a secret marriage and hidden child was much more boring than it should have been and the show had any number of frustrating plot and pacing issues. (To wit: No one carried about any of the stories about the various servants!) 
Belgravia: The Next Chapter deals with this problem by essentially erasing it, vaulting the show a quarter century in the future, and setting up what is essentially a soft reset by shifting its focus to the next generation of the story. 
The time jump provides the show with a chance to start over, complete with a new cast and a fresh focus. The series' setting among the upper echelons of London society is still fascinating, and perhaps the show can get the story of a secret illegitimate parentage right the second time around. 
"With its cinematic scope, emotionally engaging story, and brilliant production design that brings the time period to life, Belgravia: The Next Chapter is an immersive story that will keep viewers riveted," Michael Wright, president of EPIX, said in a statement. "We can't wait to see what Julian, Helen Edmundson, and Carnival have in store for our audience."  
Filming on the eight-part series is set to begin in early 2023 in the U.K. with a target premiere date of sometime next winter. 
---
By
for on October 3rd, 2022
More to Love from Telly Visions