By
for on April 12th, 2017
'Poldark' Already Renewed for Season 4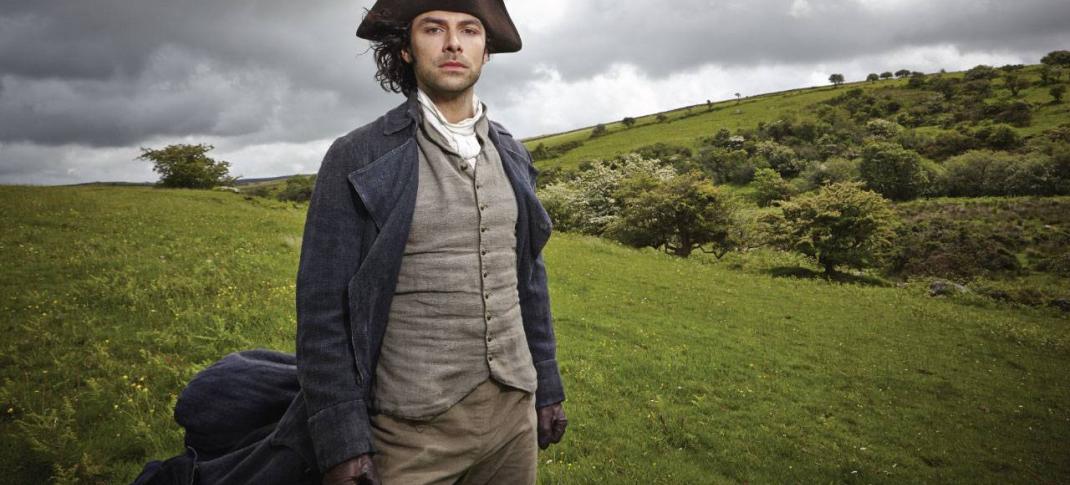 Period drama Poldark is not only going to release its third season later this year, it's already been renewed for a fourth!
This news comes thanks to star Aidan Turner, who dropped this particular bombshell during the Poldark panel at last weekend's BFI & Radio Times Television Festival in London.
"We start filming series 4 in September," Turner said.
This renewal news shouldn't really surprise anybody. The show's a big hit for the BBC, and is extremely popular with fans on both sides of the Atlantic. I'm not sure that anyone thought that the series wouldn't get a fourth season, even if the ratings for its third cratered. (Which seems very unlikely now that the BBC has moved Poldark to a June airdate out of the way of Victoria's second season in the Fall.) But still. The announcement of a fourth season, when we're still months away from the airing of the third in either the UK or the US, does seem a bit strange. (American fans will get to see Season 3 in October.)
Though, to be fair, I doubt that the Poldark production folks had any choice but to make the announcement official once Turner let the proverbial cat out of the bag.      
The official word came later the same day on Twitter: 
Exciting news #PoldarkPBS fans: Not only is season 3 headed your way but we can confirm that the series will also return for a 4th season! pic.twitter.com/6erwCBRnNv

— Masterpiece PBS (@masterpiecepbs) April 8, 2017
Filming on Season 4 will begin this Fall, but the process of creating the new season is already under way. According to the series' official Twitter account, four scripts are already written. The fifth – out of an apparent nine this time around – is in progress. (Of course their update didn't include any plot details. Rude.) 
We have a #Poldark series 4 update already! #DebbieHorsfield has already written 4 episodes & is currently writing episode 5! pic.twitter.com/SXnPeK4wDl

— Official Poldark (@PoldarkTV) April 10, 2017
Given that this announcement probably wasn't technically due to be made for a few more months, there's almost no information about Season 4. We know that Season 3 is based on the next two installments in author Winston Graham's twelve-book series of novels, The Black Moon and The Four Swans, and will introduce multiple new cast members. We'll have to wait and see on Season 4, though and how many books it might get through.
Are you excited about the prospect of more Poldark? Let us know! 
---
By
for on April 12th, 2017
More to Love from Telly Visions