By
for on October 1st, 2018
'Agatha Raisin' Season 2 Begins on Acorn in November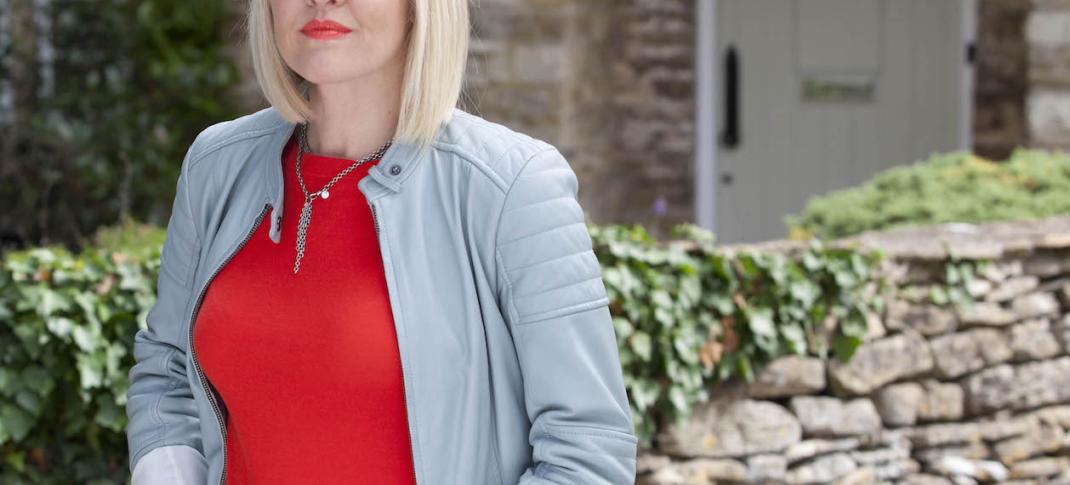 Mystery series Agatha Raisin is getting a second season thanks to streaming service Acorn. And the drama, which is Acorn's first original series commission, has an official release date at last.
(It's next month.  And there's a trailer too!)
Based on MC Beaton's best-selling novels, the series follows a London PR whizz turned amateur sleuth, who becomes entangled in mischief, mayhem, and murder when she opts for early retirement in a small village in the Cotswolds.
Season 2 will be comprised of three television movies, based on three of Beaton's novels. The first, Agatha Raisin and the Wizard of Evesham, will debut on November 19. It will be followed by Agatha Raisin and the Fairies of Fryfam on Christmas Eve, and Agatha Raisin and the Curious Curate, which will be released on a still-to-be-determined date in late January 2019.
"I'm thrilled Agatha Raisin will be returning for another series", " star Ashley Jensen said. "MC Beaton has created such vivid characters, settings, and mysteries, it's been a joy to return to the role."
Acorn TV premiered the pilot movie Agatha Raisin and the Quiche of Death and its follow-up eight-episode first season in August 2016, and the series quickly established itself as one of the streaming network's most popular offerings. In the first season, Agatha found her hopes of a quiet life dashed when more murders started occurring in her village. Drawn into their mysteries, Agatha attempted to solve the crimes… often in rather unorthodox ways.
According to the official press release, Agatha Raisin and the Wizard of Evesham follows Agatha Raisin returning from Cyprus with a broken heart, a frizz from hell and in need of a renewing pick me up. The local ladies all deem Mr. John a to-die-for wizard, so Agatha makes a beeline for the handsome Evesham hairdresser. And as well as sorting out her hair it soon becomes clear the charming man also has designs on her heart - but their future together is cut short when a murderer strikes at the busy salon. Agatha places her life in jeopardy to bring the killer to justice and once again Agatha finds herself embroiled in a murder case. Was it one of Mr. John's many customers, all of whom divulged to him their darkest secrets?
Watch the trailer for Agatha Raisin and the Wizard of Evesham below:
Also returning for Season 2 are Matthew Horne as Agatha's former assistant, Roy; Lucy Liemann as her friend, Sarah; Matt McCooey as Detective Constable Bill Wong; and Katy Wix as her cleaner and friend, Gemma.
Are you looking forward to solving more crimes with Agatha Raisin? Let's discuss in the comments.
---
By
for on October 1st, 2018