By
for on January 24th, 2022
'Agatha Raisin' Season 4 to Debut on Acorn TV in February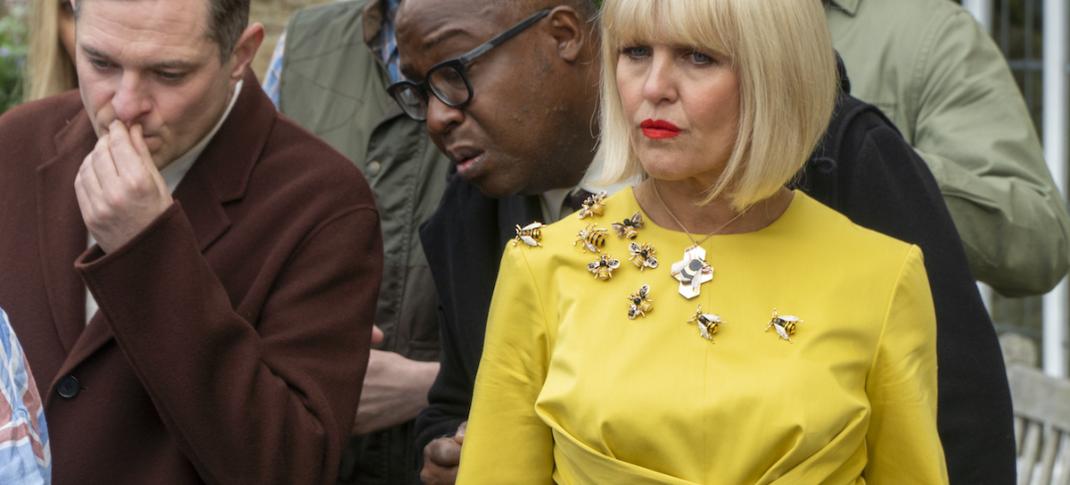 'Tis the season for cozy TV fare, and one of television's most charming mysteries is making its way back to our screens this winter. The fourth season of popular drama Agatha Raisin is set to debut on streaming network Acorn TV in February, to what will certainly be the delight of fans everywhere. 
Based on the late MC Beaton's (who just passed away in 2019) best-selling series of novels, the series follows a London PR whizz turned amateur sleuth, who becomes entangled in mischief, mayhem, and murder when tries to take early retirement in a small village in the Cotswolds. Drawn into various mysteries, Agatha attempts to solve the crimes… often in rather unorthodox and amusing ways. Season 4 will adapt three of these works as two-part mysteries: Agatha Raisin: Love, Lies & Liquor, Agatha Raisin and a Spoonful of Poison, and Agatha Raisin: There Goes the Bride. 
Emmy-nominated actress Ashley Jensen is, of course, back as the dedicated city-dweller turned unexpected country sleuth. And in Season 4, Agatha will find herself as a suspect on a murderous beach holiday, help Wilkes (Jason Barnett) discover the truth behind a deadly roof mishap during a jam-making competition, and investigate the mysterious death of her ex-fiancée's soon-to-be-bride. She just might make it out alive with a little help from her friends – however misguided and zany that help may sometimes be.
"I am delighted to be bringing Agatha Raisin back to Acorn TV for a fourth series of comedy mysteries," the actress said in a statement. "We've had a ball making this series and can't wait for you all to see what's next in Carsely."
Returning costars for Season 4 include Mathew Horne (Gavin & Stacey) as her closest and most reluctant sleuthing friend, Roy Silver; Jason Merrells (Finding Alice) as the somewhat charming Sir Charles Fraith; Matt McCooey (The Salisbury Poisonings) as the loyal DS Bill Wong; Jamie Glover (Waterloo Road) as Agatha's on-and-off-again love interest, James Lacey; and Marcia Warren (The Crown) as the hilariously outspoken Mrs. Boggle.
Watch the trailer for the series' return below.
Agatha Raisin will premiere a two-part mystery weekly beginning on Monday, February 7, exclusively on Acorn TV. Seasons 1-3, along with the recent Christmas special Kissing Christmas Goodbye, are currently available to stream there now.
---
By
for on January 24th, 2022
More to Love from Telly Visions