By
for on January 16th, 2018
Acorn TV to Bring Back 'Agatha Raisin' for Second Season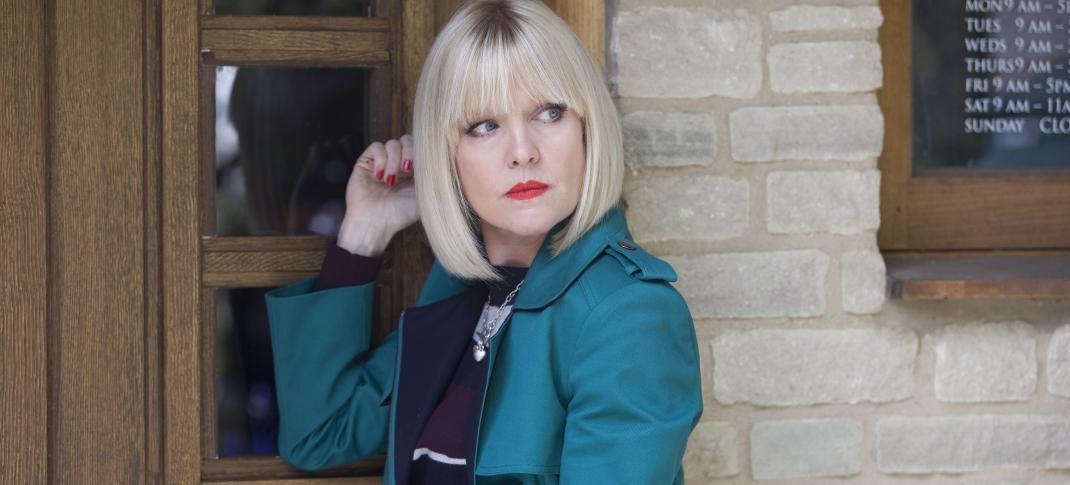 Mystery series Agatha Raisin is getting a new lease on life, thanks to Acorn TV. The streaming service has greenlit a second season of the popular comedy-drama, stepping in to pick up the show after it was effectively canceled by UK network Sky.
Announced during their session at the winter edition of the Television Critics Association Press Tour, Agatha Raisin Season 2 will be the network's first original commission. 
Based on MC Beaton's best-selling novels, the series follows a London PR whizz turned amateur sleuth, who becomes entangled in mischief, mayhem, and murder when she opts for early retirement in a small village in the Cotswolds. Season 2 will adapt three of MC Beaton's novels, The Wizard of Evesham, The Curious Curate and The Fairies of Fryham.
Emmy-nominated actress Ashley Jensen (Catastrophe, Extras, Ugly Betty) will return in the lead role. Other familiar faces returning from the series' first season include Agatha's former assistant, Roy (Mathew Horne, Gavin and Stacey); eager Detective Constable Bill Wong (Matt McCooey); and her cleaner, Gemma (Katy Wix, Torchwood).
Acorn TV premiered the pilot movie Agatha Raisin and the Quiche of Death and its follow-up eight-episode first season in August 2016, and the series quickly established itself as one of the streaming network's most popular offerings. In the first season, Agatha found her hopes of a quiet life dashed when more murders started occurring in her village. Drawn into their mysteries, Agatha attempted to solve the crimes… often in rather unorthodox ways.
Watch the Season 1 trailer to get a better feel for what the show is like. (It seems quite charming!)
"After another record year and ending 2017 with our biggest month of acquisitions yet in December, we're thrilled to announce our first commission," said Acorn TV General Manager Matthew Graham. Agatha Raisin remains one of Acorn TV's most popular series and the fans have been clamoring for new episodes since its premiere in August 2016."
Season 2 will begin production in April 2018 and is currently slated for a late 2018 premiere.
In the past, Acorn has licensed out some of its content to PBS stations around the country – that's how many of us probably saw the first season of Agatha Raisin in the first place. (We've aired it here on WETA UK in the past.) It's unlikely that the network would do this with Season 2 immediately following its release, but there's a halfway decent chance that the new episodes will make their way to your local public television at some point in the future. (If you're willing to wait a while.) But no guarantees on that front, obviously. 
What do you think about the prospect of more Agatha Raisin? Can we start hoping that Acorn TV might produce even more original fare in future? (Fingers crossed from me, for what that's worth.) Let's discuss in the comments! 
---
By
for on January 16th, 2018
More to Love from Telly Visions