By
for on February 28th, 2019
Acorn TV Orders a Third Season of 'Agatha Raisin'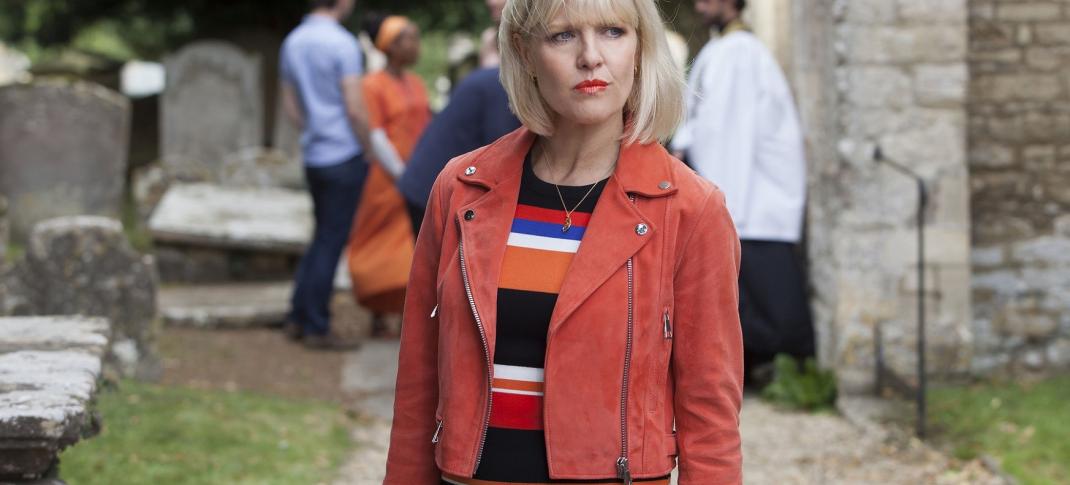 Streaming service Acorn has officially renewed popular mystery series Agatha Raisin for a third season, and better yet, given fans an extra episode to boot!
In its first renewal, well, ever – which makes sense since the second season of Agatha Raisin was one of the streamer's first original properties – Acorn has greenlit three more feature-length episodes of the series, along with a winter special.
Based on MC Beaton's best-selling novels, the series follows a London PR whizz turned amateur sleuth, who becomes entangled in mischief, mayhem, and murder when tries to take an early retirement in a small village in the Cotswolds. Drawn into various mysteries, Agatha attempts to solve the crimes… often in rather unorthodox and amusing ways.
The novels that will be adapted in Season 3 are Agatha Raisin & the Haunted House, Agatha Raisin & the Deadly Dance, Agatha Raisin & the Love from Hell, and, Agatha Raisin & the Pig That Turned.
Emmy-nominated actress Ashley Jensen will once again return as Agatha, along with other familiar faces such as Matthew Horne, Jamie Glover, Jason Merrells, Matt McCooey Jason Barnett and Katy Wix.
 "I am beyond excited to be returning to my high heels with another series of Agatha Raisin with Acorn TV," Jensen said in a statement. "I can't wait to get started on her next fun and frolicsome journey."
Watch the preview for last January's installment "Agatha Raisin and the Curious Curate" below and get a feel for what the show's like: 
Season 3 is slated to begin production in mid-March, and will continue into the summer. No word just yet on when the new episodes will come to Acorn for streaming, but since the first installment of Season 2 dropped last November, it's probably safe to expect something of a similar release schedule.
In the past, Acorn has licensed out some of its content to PBS stations around the country – that's how many of us probably saw Agatha Raisin in the first place. (We've aired it here on WETA UK in the past.) It's unlikely that the Season 3 will be available to public television stations until sometime well after its streaming debut, if at all. But since rival streamer Britbox did allow PBS stations to air its new The Bletchley Circle: San Francisco spinoff, there's hope that Acorn may one day be convinced to do the same with Agatha Raisin. No guarantees obviously, but we'll see what develops.
Are you looking forward to more Agatha Raisin? Let's discuss in the comments.
---
By
for on February 28th, 2019
More to Love from Telly Visions