By
for on July 7th, 2023
'Vienna Blood' Finally Confirmed for Season 4, With a New Format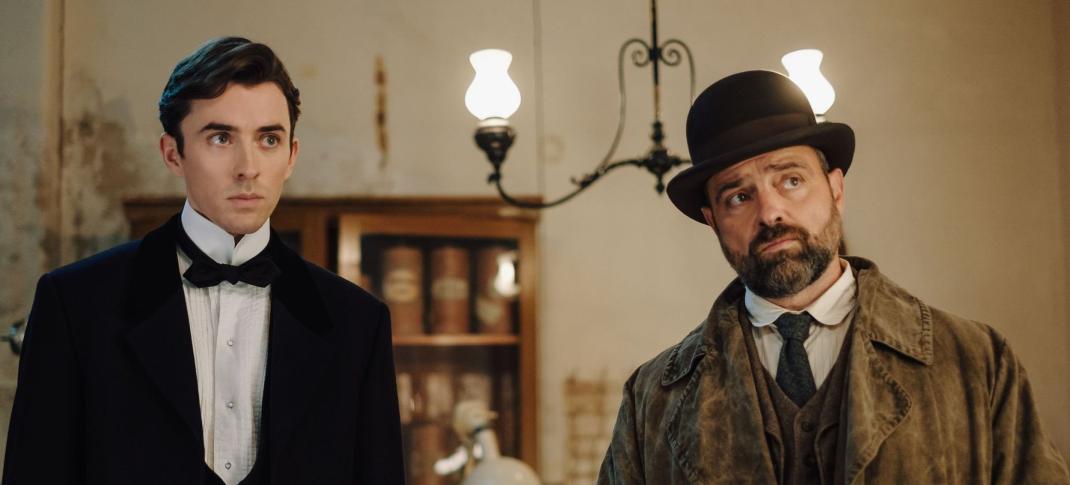 After a six-month delay, Vienna Blood has finally been commissioned for Season 4 by Austria and German public TV stations ORF and ZRF. The series has struggled to establish itself as a hit with American viewers on PBS. It initially debuted in the 10 p.m. ET slot in January 2020, airing directly after Sanditon's first season's episodes, but was hobbled by various factors. Sanditon was already canceled, the two were not an excellent fit audience-wise, and (oh yeah) a pandemic hit days after the Season 1 finale. The series was in limbo for months until it got a second season renewal, and PBS viewers waited two years for Season 2.
Season 1 also suffered from being chopped up into six one-hour episodes to fit PBS' schedule instead of its designed initially three feature-length mysteries. However, the show managed to adjust for that in the second season. What it struggled more to adjust to was lead Matthew Beard, who plays Dr. Max Liebermann, who had zero chemistry with Amelia (Jessica De Gouw), the goy woman he's supposed to fall in love with and leave his fiance, Clara (Luise von Finckh). Season 2 recast Amelia with Lucy Griffiths, but Beard and von Finckh's chemistry still was far better, a distraction from the real bromance between Liebermann and Inspector Oskar Reinhardt (Juergen Maurer).
Season 3 finally managed to square the circle by dropping Amelia from the TV series. Though the mysteries stayed true to the books, the rest departed wholesale, turning the Liebermann-Reinhardt duo into an ensemble team that includes Clara, Therese Lindner (Miriam Hie), Sergeant Haussmann (Josef Ellers), and finding ways to get Max's parents Mendel (Conleth Hill) and Rachel (Amelia Bullmore) and his sister Leah (Charlene McKenna) in on the act. Even making buffoonish Commissioner von Bulow (Raphael von Bargen) was allowed to be helpful. That made the lack of a Season 4 announcement directly following the finale even more disappointing.
Despite the show finally managing to fire on all cylinders, there was a good reason Vienna Blood might be finished. It used up all the source material, even the 2018 novel author Frank Tallis was inspired to add to the series (which originally concluded in 2011) after the first season was commissioned. Though the series was clearly blossoming the more it moved away from the books, continuing without novels as guidelines for the mysteries of the week can be too much for a series to manage. However, the show has found a way forward by moving away from that format. As the synopsis for Season 4 reveals, the new installment will "feature a single story told over multiple episodes."
When the double murder of an arms dealer in police custody and a senior public official shakes Vienna to its core, Detective Inspector Oskar Rheinhardt and Doctor Max Liebermann discover a conspiracy and must rush to stop a seditious mole from destroying the Austro-Hungarian Empire.
Matthew Beard (Magpie Murders) and Juergen Maurer (Vorstadtweiber) are confirmed to reprise their roles as Liebermann and Rheinhardt, respectively. It is notable that no one else from the first three seasons are mentioned in the press release. However, screenwriter Steve Thompson (Leonardo) is confirmed to be penning the scripts, though it is unclear if the new season will remain three feature-length installments or be officially six one-hour episodes. The series is produced by Endor Productions, a Seven.One Studios company, and MR Film in Austria. 
Filming for Vienna Blood Season 4 is slated to start before the end of summer 2023. However, chances are with the six-month delay in getting production off the ground, PBS may have to wait until later in 2024, if not 2025, to see the new season.
Stream Now
Vienna Blood
Dr. Max Liebermann and DI Oskar Rheinhardt team up to solve mysteries in 1900s Vienna.
Image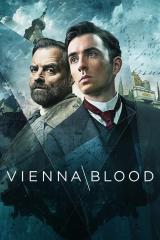 ---
By
for on July 7th, 2023
More to Love from Telly Visions