By
for on April 15th, 2023
'Vera' To Keep Investigating As ITV Renews The Beloved Show for Season 13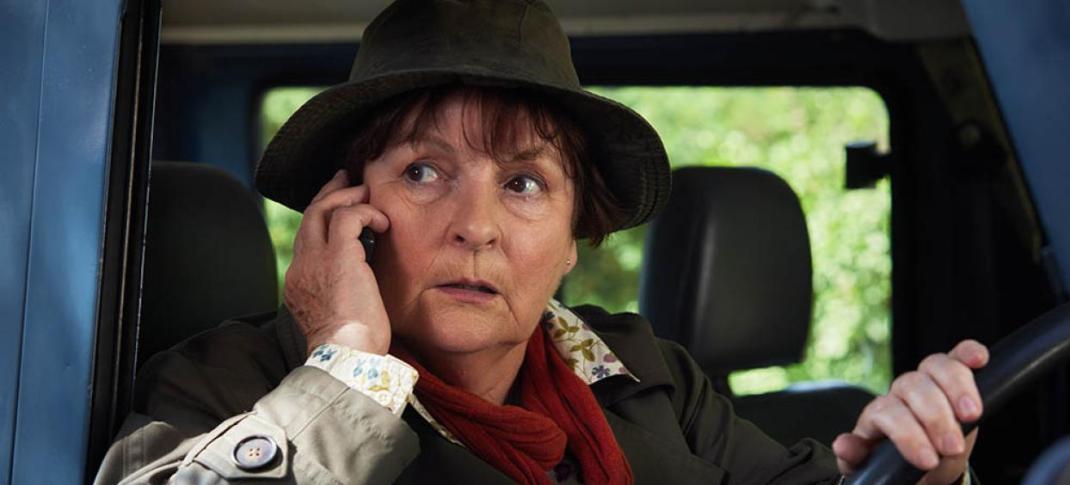 Beloved crime drama Vera has managed to uncover still more mysteries in the hills of Northumberland. ITV's longest-running female detective will don her trademark raincoat and fishing hat once more as Vera has been renewed for Season 13. Based on a series of mystery novels written by Ann Cleeves, Vera follows Detective Chief Inspector Vera Stanhope as she solves mysteries in Northumberland. The series stars Golden Globe and BAFTA winner Brenda Blethyn in the titular role.
Vera was last spotted on our screens investigating lies, betrayals, and deadly secrets in Season 12, which premiered January 29, 2023, with a feature-length adaptation of Cleeves's most recent novel, The Rising Tide, still to come at a yet-unannounced date later in 2023. The show's renewal comes as no surprise to fans of this steadfast show, which is typically renewed one season at a time, and has put out about one season per year since premiering in 2011. Speaking to The Radio Times after filming Season 12, Blethyn said, "I haven't got any plans to [leave]. At the moment, all the time I'm fit and able, I'll be visiting Vera."
With the forthcoming special, The Rising Tide, the show will have adapted all ten of Cleeves's Vera novels alongside its own original storylines. Whatever the Northumberland & City Police have in store for Season 13, it will be fresh for even the most devoted Ann Cleeves reader.
Season 13 will say goodbye to some beloved characters and hello to one familiar face. Kenny Doughty, who has played the role of DS Aidan Healey since 2015, and Ibinabo Jack, who has played DC Jacqueline Williams since 2018, have both announced that they will bow out this year. A fan favorite will make his return in the upcoming season. Vera's sidekick DS Joe Ashworth, played by David Leon, is back for the first time since departing the show in 2014.
On the casting changes for season 13, Blethyn said, "It's been such a pleasure to work alongside Kenny and Ibinabo. They've both been terrific members of the Vera team, and I'll miss them. I'm absolutely over the moon to welcome David back to the show and can't wait to get started."
The biggest question for fans of the show will be how DS Joe Ashworth returns to his rightful place by Vera's side after almost a decade away. Joe's absence was never concretely explained in the show, so he will have plenty to answer for when he returns. The season after his departure saw Vera deeply affected by his absence and grappling with a new dynamic with DS Aidan Healey. With Aidan leaving and Joe returning, Vera's life and job are due for another upset — but she always manages to land on her feet.
Filming for Season 13 will take place in the summer of 2023. The season will consist of three feature-length episodes. Returning cast will include Joe Morrison and Riley Jones as DC Kenny Lockhart and DC Mark Edwards, with more cast to be announced this summer. There is no word yet on when Season 13 will air. Whenever it does, viewers in the US should expect to be able to stream it on BritBox, as that is how the last season was distributed.
Seasons 1-12 of Vera are available to stream on BritBox.
---
By
for on April 15th, 2023
More to Love from Telly Visions