By
for on January 1st, 2023
Everything British Worth Watching That's Streaming in January 2023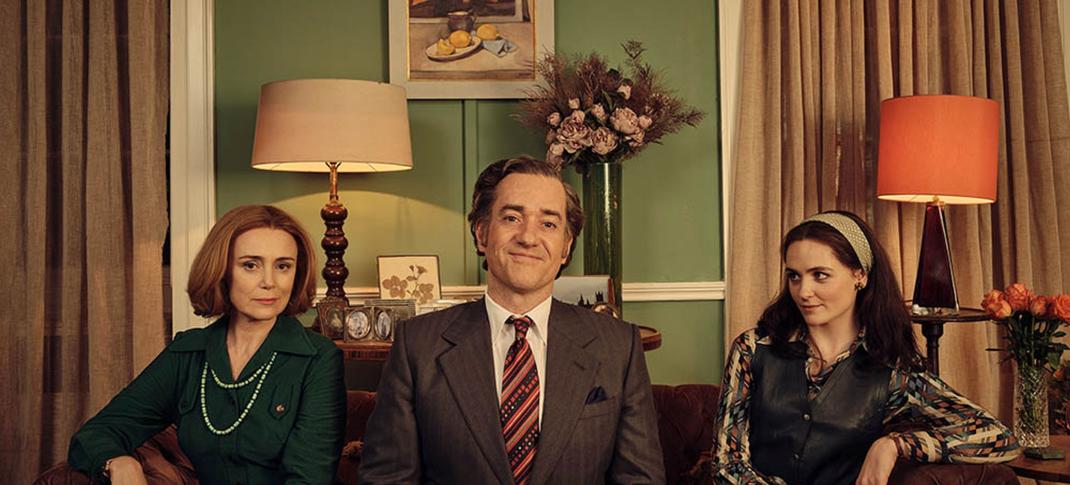 We're three years into the third decade of the 21st century, and British television is everywhere in the U.S. in a way my childhood self never imagined. While many changes will be coming in the New Year to streaming (and then some), one thing will not change -- the spread of British television across many American streaming apps. The BBC has decided it will make more money by production studios paying for the rights to stream their stuff, per show per episode, than by its own standalone service. Until that changes, everything will continue to be everywhere.
That's not as true for ITV, which despite its many deals with PBS, Warner Media, and others, has turned BritBox UK into ITVX, making the service a single-entity streamer. BritBox US continues to be a joint venture between ITV and the BBC, but viewers should keep their eyes peeled to see if ITV's shows and films start migrating to BritBox to keep the money and content internally circulating.
But those are things to worry about in the months to come. For now, we focus on January. We've already covered PBS, which is bringing more than ever to the table month by month. Here's what's coming around the rest of the apps you subscribe to.
Detectorists Special
It's been a few years since Detectorists went off the air (Season 3 concluded in 2017), but the series is back with a Christmas special this year that aired in the U.K. on Boxing Day and hits Acorn just after January starts. Mackenzie Crook and Toby Jones are back as Andy and Lance in a comedy about two people searching for hearts' desires with a couple of metal detectors. The 75-minute special streams starting Monday, January 9.
Under the Vines Season 2
The Australian rom-com Under The Vines first debuted on Acorn TV in 2021. Rebecca Gibney and Charles Edwards star as Sydney socialite Daisy Monroe and ex-London lawyer Louis Oakley, who find late-life romance and a new purpose for themselves in running Oakley Wines, a struggling vineyard in southern New Zealand. Season 2 throws a wrench in their will they or won't they, by giving Daisy a second love interest in David (Kirk Torrance). The show launches with a two-episode premiere on Monday, January 23, with two episodes a week to follow.
The Rig
Originally ballyhooed as Amazon's first major Scottish production, this U.K. series stars Iain Glen, Martin Compston, Owen Teale, Richard Pepple, and several other famous Brits alongside American Emily Hampshire in a supernatural thriller about a group of workers on a remote Scottish oil rig are due to return to the mainland when a mysterious fog enshrouds them and something terrifying takes hold. All episodes arrive Friday, January 6.
The Test Season 2
For the cricket fans among us (and we know you weirdos are out there), Amazon is bringing back The Test for a second season. The docuseries initially premiered in 2020 and followed the behinds the scenes drama of the Australian Men's Cricket Team after 2018's "sandpaper scandal." Season 2 checks back after their successful redemption and how the last couple of years affected the team. All episodes arrive Friday, January 13.
Clean Sweep Season 1
Inspired by true events, Clean Sweep is an Irish thriller starring Charlene McKenna as housewife Shelley, mother of three, married to a Garda detective. But when her former partner in crime resurfaces and threatens to expose her dark past, she kills him, and then must cover up the crime her unsuspecting husband has been assigned to solve. All episodes arrive on Sundance Now and AMC+ on Thursday, January 5.
Vesper
AMC+ is once again pulling in British programming from around their various niche streaming services, but Vesper, which made its world premiere in the Crystal Globe Competition at the 2022 Karlovy Vary International Film Festival, is exclusively its own. Set after the collapse of the Earth's ecosystem, the sci-fi thriller follows Vesper (Raffiella Chapman), a headstrong 13-year-old girl who uses her survival skills to subsist in the remnants of a strange and dangerous world with her ailing father, Darius (Richard Brake). Rosy McEwen and Eddie Marsan costar. The film premieres Friday, January 6.
One Lane Bridge Season 3
The Australian series One Lane Bridge was an Acorn TV series, but Season 3 debuts on Sundance Now. Beginning two months after the Season 2 finale Detective Sergeant Ariki Davis (Dominic Ona-Ariki) is back to deal with the fallout from that case, with a new boss at Queenstown CIB. All episodes arrive on Sundance Now and AMC+ on Thursday, January 12.
Frozen Planet II
Poor BBC America doesn't have much after Netflix and Disney+ stole its most popular series, but it still has David Attenborough. His latest in the Planet Earth franchise, Frozen Planet II debuted on the BBC last fall, and now arrives stateside in the dead of winter, a perfect time to return to the Arctic and Antarctic to observe the amazing species that thrive there. The series airs on linear broadcast on BBC America, starting Saturday, January 28, and follows a weekly scheduled through the beginning of March. AMC+ probably wishes it could do the one-week-ahead-thing, but too bad, so sad, the rights won't let them, so they'll settle for streaming each episode the same day it airs.
Stonehouse
BritBox's big debut for January is Stonehouse, the true crime dramatization of one of Britain's weirdest 1970s-era political scandals. The three-part series covers the story of John Stonehouse, played by Matthew Macfayden, who attempted to fake his own death and disappeared after his crimes started to catch up to him as a Labour MP. Macfayden's real-life wife, Keeley Hawes, co-stars as John's wife, Barabara, who has no idea of her husband's true dealings. All episodes debut Tuesday, January 17.
Vera Season 12
The long-running detective series, Vera, is back with another season of Brenda Blethyn as the iconic DCI Vera Stanhope. Now a BritBox exclusive series, other, earlier seasons of Vera will be making their way to the streaming service (which is nothing if not completionist) over the next few months if they're not there already. BritBox hasn't confirmed an exact release date for Vera's new season, but if I were a betting woman, I'd put my money on Tuesday, January 24, or Tuesday, January 31. (No, I don't have inside info; BritBox likes to release shows on Tuesday, and if it were coming January 3 or 10, it would have confirmed that by now.)
The Lazarus Project
Of all the Warner Media places to debut a British series, TNT wouldn't have been the last place I'd have guessed to land one after all the upheaval of being bought out in 2022 by Discovery Networks. But this month is thin on the ground of HBO and HBO Max, so the TNets step it up and bring us Paapa Essiedu in The Lazarus Project, which takes the concept of Groundhog Day and turns it into a spy thriller about saving the world. The series debuts on TNT's linear cable channel on Monday, January 23, and airs episodes weekly into March. HBO Max will get all of them when the show is finished, but TNT's streaming app will have them as they air.
Extraordinary
Hulu also only has one British show this month, which it gets because Disney+ is still totally wholesome on this side of the pond. However, if you look at Extraordinary, you understand why this is streaming on Disney+ in the U.K., as it's a snarky yet heartwarming story about a teenager who doesn't have any powers in a world full of superheroes. All episodes stream on Hulu starting Wednesday, January 25.
Lockwood & Co.
Surprisingly Netflix also doesn't have too many British titles for January, and what it does have doesn't come until the waning days of the month. Anglophiles may have heard of Lockwood & Co. as the show Ruby Stokes had to give up being in Bridgerton to take the lead role of Lucy Carlyle,  a psychically gifted girl who works with fellow teens Anthony Lockwood (Cameron Chapman) and George Karim (Ali Hadji-Heshmati) to hunt ghosts in a London overrun with supernatural problems. All episodes debut Friday, January 27.
Cunk on Earth
Cunk on Earth may sound kinda gross, but it's a docuseries...well, more of a mockuseries. Comedian Diane Morgan plays Philomena Cunk, who takes us on an epic landmark documentary, errr, mockumentary trip on civilization, tracing humanitykind's journey from prehistory to the present day. The series lampoons those very serious wondermentful shows like the ones hosted by Attenborough about the planet or Brian Cox about space. All episodes arrive on Tuesday, January 31.
 
---
By
for on January 1st, 2023
More to Love from Telly Visions